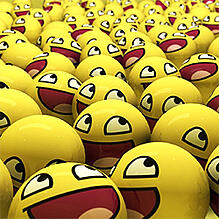 Without customers your business wouldn't exist.
That might sound obvious, but many business owners are missing out on building great communities because they don't focus on customer service.
According to a study from Accent Marketing, a whopping 82% of consumers expect great customer service on Facebook -- more than on any other social media website.
So it's painfully clear...
You MUST respond to your fans on Facebook if you expect to provide amazing customer service!
In this post, I outline 7 ways your business can provide better customer service on Facebook & social sites.
>> Click to Tweet <<
7 Ways to Use Facebook for Customer Service (and Produce BIG Smiles)
1. Be Open With Fans
Developing great customer service is like nurturing a friendship -- the more you open up, the closer the relationship becomes.
To build trust with fans & customers, your business must be viewed as genuine & open with nothing to hide.
Here are a few ways to create closer customer relationships through transparency:
Ask fans for feedback
Update fans on news at your business
Let fans get to know your team
Update fans about company milestones
Involve fans in decision-making
Discuss failures with fans
2. Use Facebook Apps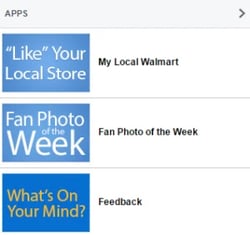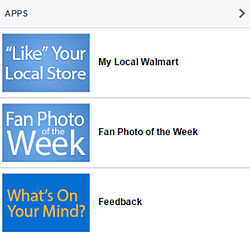 I know what you're thinking... do people still click apps?
Yes!
And these clicks shouldn't be ignored.
Apps can be a quick & easy way for your business to address your customers' most common concerns.
>> Click to Tweet <<
Apps for customer service include:
Contact Us App
FAQ App
Feedback App
Track Your Order App
Technical Support App
3. Shorten Response Times
Many consumers now turn to Facebook when they need customer service.
It's vital that your business respond to fans in a timely manner!
>> Click to Tweet <<
Since you can't always be online, here are 2 tips to help you respond to all customers as soon as possible:
When you don't have the answer, leave a response to let the fan know you're looking into the situation & will get back to them as soon as possible
If you're getting lots of questions on Facebook, use a tool like AgoraPulse of Help Scout to monitor the activity
4. Add Your Personal Touch
Adding your personal touch means addressing your customers by name when they leave questions or feedback on your page.
This helps build trust & can lead to interesting conversations with fans.
You can take your responses to the next level by creating a video for Facebook.
It worked for Bodyform when they responded to an angry fan.
5. Show Appreciation for Fans
Thank your fans for their support as often as possible.
A great way to show your customers you appreciate them is to "hero" them on your Facebook page.
That's right!... spotlight fans on your page by:
Posting shout-outs to your most active fans
Posting images or videos submitted by fans
Posting questions from fans for others to comment on
Thanking fans for helping you achieve milestones
Twix nailed it with this post:
6. Listen to Your Fans
There are many ways businesses receive feedback on Facebook, including:
Comments
Testimonials
User-generated content
Listen & respond to all comments -- even the bad ones!
This feedback helps you understand the needs of your customers.
7. Know When to Apologize
We all make mistakes.
Know when to apologize to your customers if you upset them.
Ignoring your mistakes on your Facebook page won't make them go away.
>> Click to Tweet <<
Ignoring your fans will just get them commenting more. So when you make a mistake, own up to it as soon as possible!
This will strengthen the bond with your fans & help humanize your company on Facebook.
Black Milk Clothing issued this apology after posting an inappropriate meme:
Conclusion
I look forward to hearing about your progress once you've applied these 7 tips.
Keep in mind: it might take a while.
Building trust & having conversations with your fans won't happen overnight.
But acting on each of these tips a little bit each day will help you build a passionate community that loves to do business with you.
What about you? How would you rate your customer service on Facebook on a scale of 1-10?