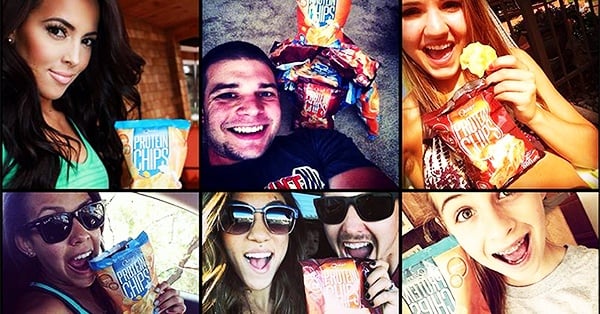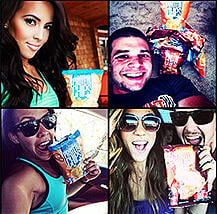 Need some Facebook marketing inspiration?
Then Quest Nutrition's Facebook page is for you.
This page is one of the 1st places I go when I need fresh ideas.
It's amazing! Quest is one of a handful of companies that really do Facebook right.
And it's the perfect page to use to illustrate 7 Facebook marketing ideas every business should know. Yes, I might be biased. I'm a "Questie", after all -- and I follow these dudes religiously. They're just that good!
What's their secret? Amazing content, basically. That's the key to Quest Nutrition's success on Facebook. Too many businesses share stuff just for the sake of sharing. Not Quest Nutrition. They obviously put a great deal of effort into creating content.
And it pays off!
Here are 7 proven ideas showing some of the things they do best.
7 Proven Ideas for What to Post on Facebook (from a Proven Page)
1. Customers Are Always Right
Customers are Quest Nutrition's top priority. I like their weekly Facebook contests that showcase fans & reward followers with prizes.
2. Make Your Product Sexy
I love when companies get away from the office or studio & share their products on the street. As a fan, this makes it easy to connect.

3. Tell a Story
From the purchase of a $3 million piece of equipment to employees spilling almond butter, Quest Nutrition shares most everything on their Facebook page.

4. Have Fun
Quest Nutrition knows how to have fun!
There's no boring corporate-speak on this page. Instead, they just put themselves out there -- and it goes over like gangbusters.

5. Provide Value
Quest Nutrition shows you how to use their products, instead of overwhelming fans with sales pitches.

>> Click to Tweet <<
6. Use Video
Quest Nutrition has mastered video marketing on Facebook. Videos include recipes, sneak peeks & bloopers.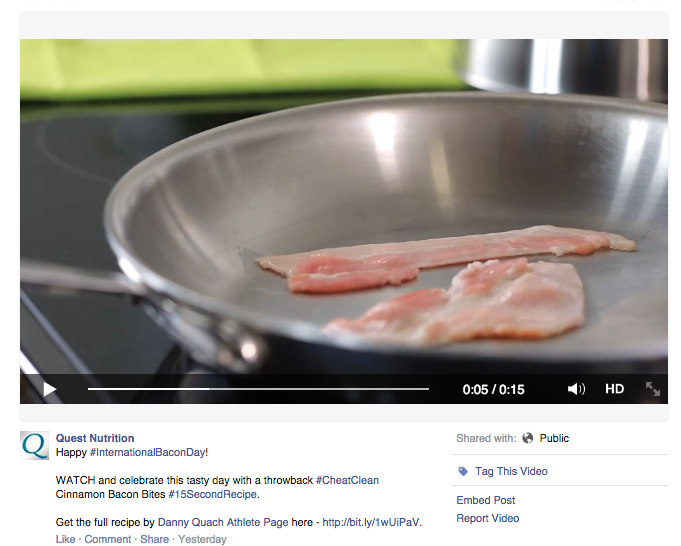 7. Know the Latest Trends
Quest Nutrition clearly knows what's popular, and with #ThrowbackThursday they prove it every single week.
Did you know there's a National S'mores Day?

Conclusion
Quest Nutrition hosts lots of different contests. And one of the biggest mistakes I see businesses make on Facebook is not having enough variety in their content strategy.
Follow the lead of Quest Nutrition by viewing your customers as human not as demographics.
>> Click to Tweet <<
Facebook lets you amplify that human voice & abandon the boring corporate-speak.
What do you think? Is Quest Nutrition really as good as I describe?