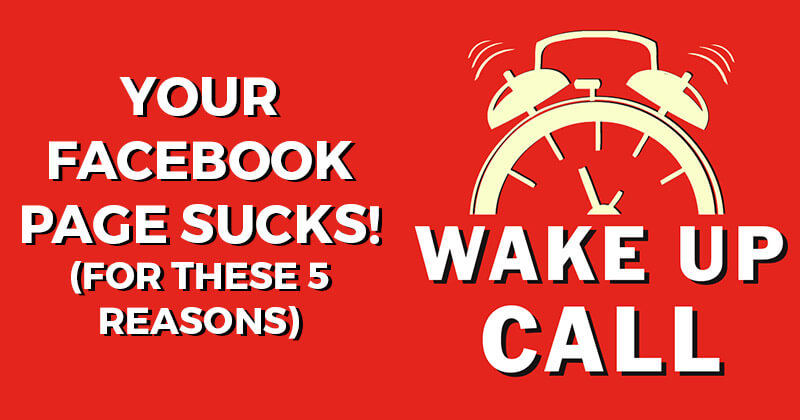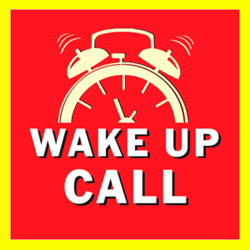 Ok so maybe that headline was a bit harsh -- but let's just be honest with each other...
Your Facebook Page sucks.
I'm not saying you suck personally, don't confuse things here.
I'm just saying that most people marketing their business on Facebook are doing a poor job with their pages.
And they need a wake-up call!
5 Reasons Your Facebook Page Sucks
I could probably list 100 items here -- but I'm going to keep it simple and list the Top 5 reasons your Facebook page sucks.
>> 1. Your Cover Photo Sucks
I'm probably beating a dead horse here -- but it's just too important to ignore.
Your cover photo is the first thing new visitors see on your page -- and the image potential fans see in "Like Stories" about your page (in the news feed).
So do your due diligence & make sure you put up (1) a quality image that (2) follows all of Facebook's rules.
Here are some free resources for you regarding cover photo best practices:
>> 2. Your Profile Picture Sucks
After someone Likes your page, they'll probably never visit it again.
Which means your only real branding opportunity with these fans is via posts in the news feed.
Guess what your biggest branding opportunity on your posts is?
Yep, your profile pic.
So make it stand out!
Make it representative of your brand so fans can easily recognize you -- and not mistake you for some random page they're not connected with.
I recently wrote a fan page review for Rod's Racers and pointed out that their profile was not optimized -- and that it was hurting them more than helping them.
I'm happy to see they've changed it -- check out the before & after: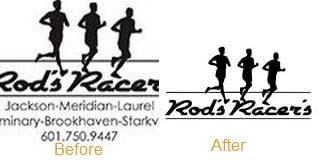 As you can see, their old profile pic contained a bunch of useless text & a phone number no one could read.
Their new profile image is much cleaner & will be much easier for fans to recognize & notice.
>> 3. Your Page URL Sucks
If you want your page to really suck & look unprofessional, then by all means -- never claim your vanity URL!
But if you want to have an easy-to-find & easy-to-share URL that looks branded & professional, then you should claim it immediately!
For example, which of these URL's would you rather share with your customers & potential customers?
This one:
www.facebook.com/pages/Post-Planner/5478569871236
Or this one:
www.facebook.com/PostPlanner
Which one do you think is easier to share in print, videos, etc.? Which one do you think is easier for potential customers to remember?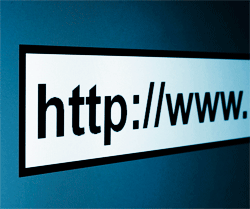 To claim your vanity URL, just head to:
Once there you can claim URL's for all of your pages that qualify.
Do note that Facebook typically requires your page to have 25 Likes before claiming a vanity URL -- although sometimes I've been able to claim a URL without that minimum.
>> 4. Your Content Strategy Sucks
Do you have a goal with your page?
Are you looking for more Likes? Are you trying to grow an email list? Are you wanting to drive traffic to your website?
All of these are important pieces of a successful Facebook page -- but if you aren't strategically planning your efforts, what's the point?
For help on figuring out what to post on your page, check out these resources:
>> 5. Your Customer Service Sucks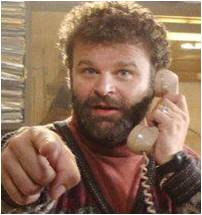 Your Facebook page isn't just about marketing your product & getting people to click on links.
A huge portion of what happens on a page is customer service oriented.
As the "Community Manager" of your page, you need to have customer service top of mind when responding to comments, posts & messages.
Are you polite? Are you responding in a timely manner?
We just recently witnessed the meltdown of the Amy's Bakery page and how to NOT be customer friendly on Facebook.
And while we might get a good laugh from it, we should really learn from the debacle.
Here are some customer service tips to remember:
Always respond positively -- avoid negative words or sarcasm

Respond in a timely manner -- people expect a response within 24 hours, usually sooner
Never post negative updates.
Use names when replying -- people love to read their names!
Awake Now?
I hope this wake-up call worked.
Remember -- our #1 goal at Post Planner is to make you a master of the Facebook domain. And not just for the next couple months.
Facebook will be the go-to place for online marketing for the foreseeable future. Let's make sure you're set up to benefit from it for years to come!
It all starts with not sucking!