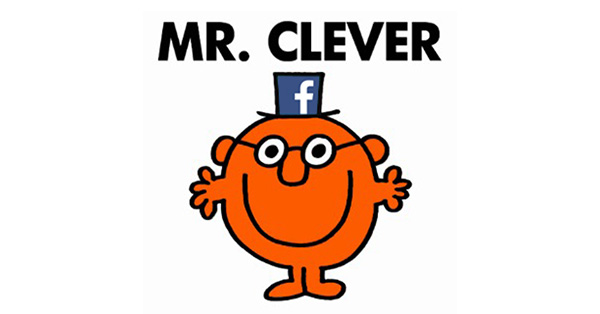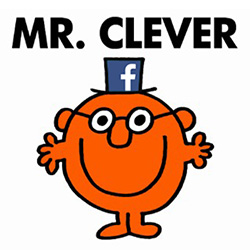 I recently got asked this question on my profile:
What's your definition of a perfect business post on Facebook?
My response: there's no such thing!
Page owners who think like this are missing the point!
Facebook is a place to unwind, have fun & be entertained. If all you post is boring, business-related stuff, your engagement will plummet while you sit there wondering what happened.
So stop treating your Facebook page like a PowerPoint presentation!!
Instead, try posting things that stuffy business pages would NEVER post.
Like what?
Well, that's why I wrote this post. Here 10 examples of original & clever things to post on Facebook:
10 Examples of Clever Things to Post on Facebook
1. GeekBeatTV
GeekBeatTV is known for goofy antics & entertaining videos. (Editor's Note: The post referenced by the author here is no longer available, but check out the GeekBeatTV Page for some great examples.)
2. Upworthy
Creative posts like this one helped launch Upworthy into the stratosphere!
3. NFL
It's football season so the NFL is trending all over social media. This clever image kept me guessing until I clicked!
4. Today Show
The Today Show posted this timely story about a Tom Brokaw election-coverage blooper. Instead of wishing it away, broadcasters had some fun with the goof.
5. Rhett and Link
This video was posted just after Halloween. The clip was viewed 120k times in less than 15 hours.
6. Chris Powell
When it comes to weight loss, Chris Powell is a household name. This clever kid pic was priceless!
7. Jerry Seinfeld
I can quote most every episode of "Seinfeld"! Yes, I'm the master of my domain.
Jerry's posts may be random... but they work!
8. Dr Pepper
This Halloween post cleverly showcased Dr Pepper without pushing the product.
9. CiCi's Pizza
I managed a CiCi's Pizza parlor for 5 years. So the company has a place in my heart!
The business took to social media with this clever post, and a month later used feedback from fans to make major changes to the menu.
10. Orange Leaf Frozen Yogurt
Definitely my favorite frozen yogurt joint!
This post used "Shark Week" to get fans excited for dessert!
What to Post on Facebook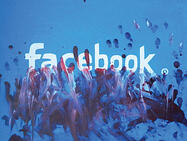 Figuring out what to post on Facebook takes time.
You need to test material to find the right mix of content for your page.
But the pages that get creative & put real effort into finding clever things to post on Facebook usually get the most engagement.
Yes, you're there to sell stuff -- we all are -- but Facebook users aren't always looking to buy.
So make sure to post fun content along with your salesy posts.
Personally, I use Post Planner's Viral Photos tool to find stunning content for my pages!
How do you find cool stuff to post on Facebook?