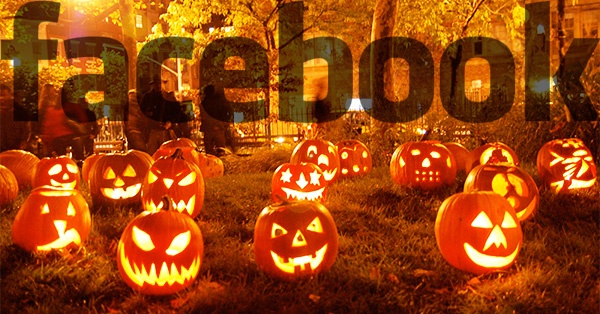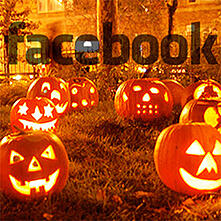 Are you trying to engage with your fans this Halloween without scaring them?
Awesome!
I've got 5 Facebook ideas that can help:
Halloween Cover Image
Special Promotions
Special Events
Halloween Tips
Holidays like Halloween present opportunities to create special content that will stand out on the web. Today I'll show you how.
So let's dig in!
5 Eerily Easy Facebook Ideas to Woo (not Boo) Fans this Halloween
1. Halloween Cover Image
First impressions last & world-class visuals are some of the best ways to reach your target market on Facebook.
Use bright images & clear calls-to-action that tell your fans what's happening at your business this Halloween.
>> Click to Tweet <<

The above cover image is for a furniture store & garden center. Each Halloween they run a spooky train ride through the grounds of their property.
What a great way to draw a crowd!
Note the strong branding on the cover image & the description of what people can expect when they ride the train. The cover is clear, concise & visually appealing.
And the image got lots of inquiries & shares!
Make sure to respond to all questions as quickly as possible.
2. Halloween Promotions & Special Offers
Halloween is a great time to show off your products & give fans easy ways to opt in for special offers.
Check out what costume shops do this time of year & use their ideas for your business.
Below is an example from Buy Costumes. And your business can do something similar. The company used this content to gather emails & boost engagement from fans.
Be creative & get the most from your promotion by getting something in return -- like emails.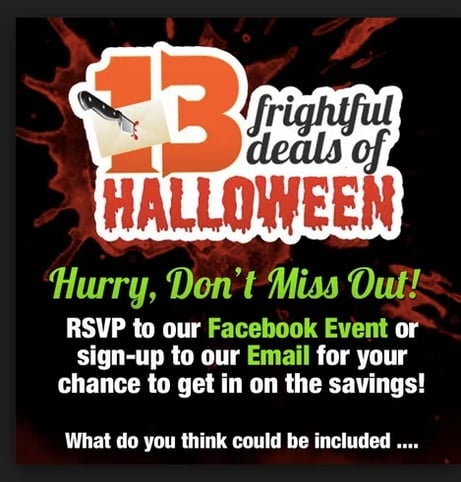 If you can afford Facebook ads -- the "Offer" feature is a great way to reach your target audience.
Pro Tip
Make sure you have a clear call-to-action in the terms & conditions of your offer so you can track those who claim the offer.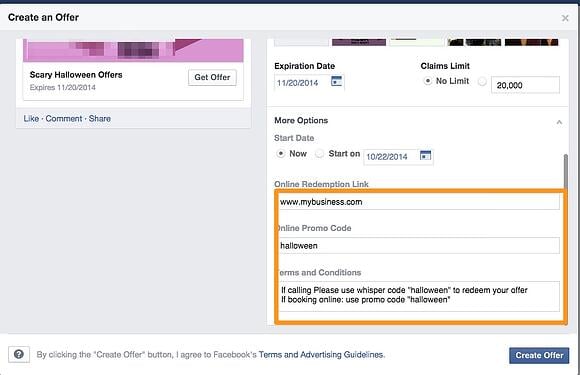 3. Halloween Contests
What Halloween games did you play as a kid? We all love to win & Halloween is a great time to recognize & treat your fans.
>> Click to Tweet <<
Before running Facebook contests, make sure you have a goal. It's great to reward fans, but you need to think about what you want to get from the contest. Here are some ways to get a return on your investment:
Engagement
Fan feedback
Collect emails
Promote new products
There are basically 2 kinds of Facebook contests:
Timeline contests
Contests that use apps
Make sure you're familiar with the rules that govern different contests.
Timeline Contests
Timeline contests are easy to set up. The main goal of a Timeline contest is to get Facebook engagement. You want fans to Like, share & comment on your posts.
Here's a fun example from Rathwood. And check out that engagement!
Use Timeline contests to gather photos & feedback from your customers & fans. Timeline contests make it easy to strike up conversations with people on your Facebook page.
Contest Apps
You'll need a 3rd-party app if you'd like to use your contest to collect emails.
There are several great contest app providers. And these companies make it easy with tutorials & support.
Here's an example of a contest app in action! This camera shop used AgoraPulse to collect emails & gather user-generated content for the page.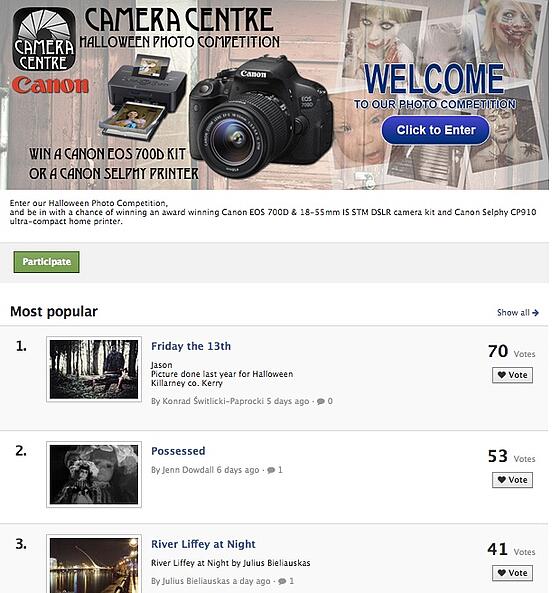 Pro Tip
To get the most from your contests you should promote the link to your fans & customers. Use every channel possible, including:
text messages
emails
Facebook ads
Don't forget to share a mobile-friendly URL since most of your fans are likely to access the contest via their smartphones.
4. Holiday Events
Hold a Halloween event at your business to attract new customers & reward loyal fans.
>> Click to Tweet <<
Special events are great ways to learn more about your customers. Use events as opportunities to:
find out what your customers want
showcase new products & services
strengthen your connection with fans & customers
gather email addresses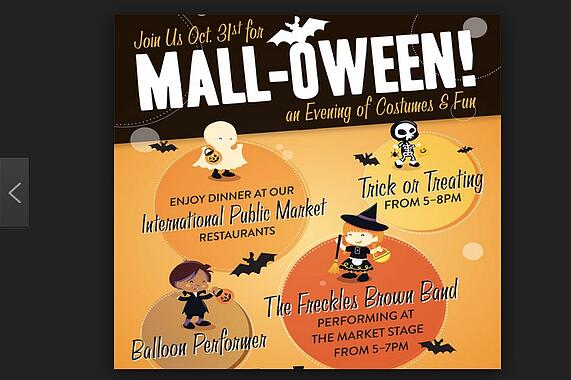 Use Facebook's event feature to invite people or simply tell your fans the event is happening with regular updates on your page.
5. Halloween Tips
If there's one thing your Facebook fans value, it's helpful, free content. Create posts that help make their lives as easy as possible.
How can you help your Facebook fans make their Halloween safe & fun?
Content like this can provide lots of value for your fans: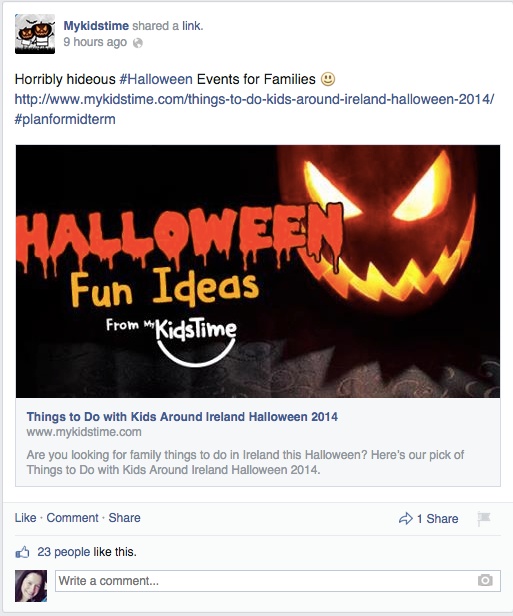 Conclusion
There you have it -- 5 eerily easy Facebook ideas to engage your fans this Halloween!
Here's a review:
Halloween Cover Photo
Special Holiday Promotions & Offers
Halloween-themed Facebook Contests
Special Events
Halloween Tips
Have fun, be safe & don't forget to share your Facebook ideas in the comments below.