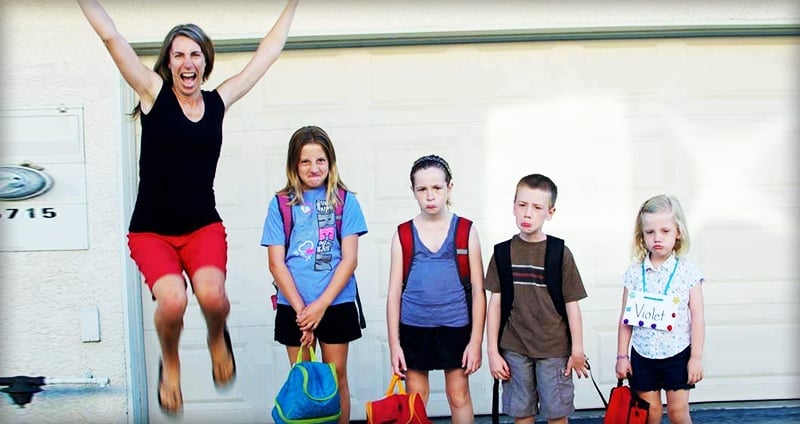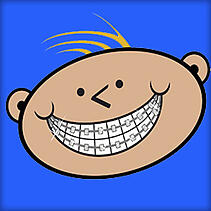 Looking for new post ideas for your Facebook page?
Today I'll examine a 5 Facebook pages for dentists & orthodontists.
They each have several employees working in the office -- and they're getting their fans to engage by using their friendly staff in posts.
You should too!
Because of size & location, local businesses don't typically get thousands of clicks, Likes & shares.
But your customers (and Facebook fans) probably love your staff, and would love to see the faces of your employees on your Facebook page.
Ideas like these will get fans engaging with your Facebook posts, build brand loyalty, and offer your customers a glimpse inside your operation.
So let's get to it! :)
5 Facebook Post Ideas from Dental Marketing Pages that Work on ANY Page
1. The Humble Brag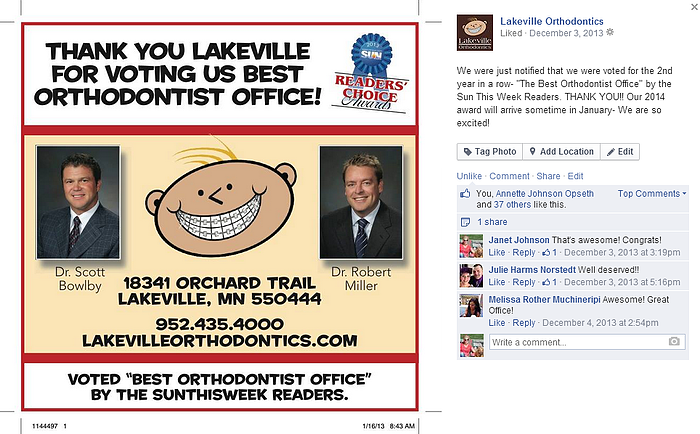 The humble brag is a way to boast about your company without really bragging. Just share what others say about you!
Build credibility by telling your Facebook fans about the recognition you receive in the community.
>> Click to Tweet <<
Humble brags will excite your fans. Your customers like to see you succeed. Helping them cheer you on will lead to more Likes, comments & shares.
2. Office Celebrations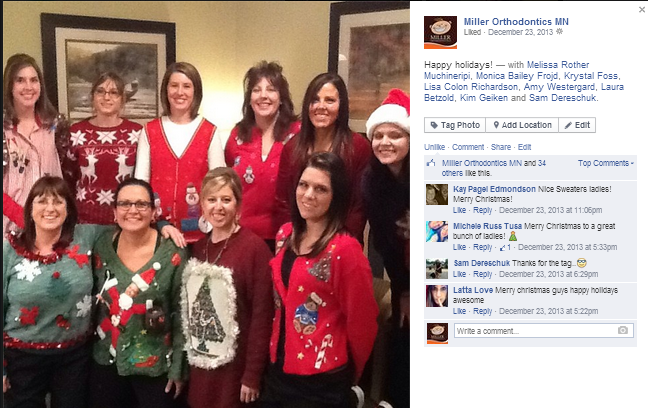 When there's a holiday or special occasion, your fans want to be part of the fun.
These employees had an ugly holiday sweater day that they posted about on Facebook. Photos like these show fans that your staffers have the holiday spirit & like to act goofy sometimes.
Your Facebook fans will laugh right along with you!
3. Employees Having Fun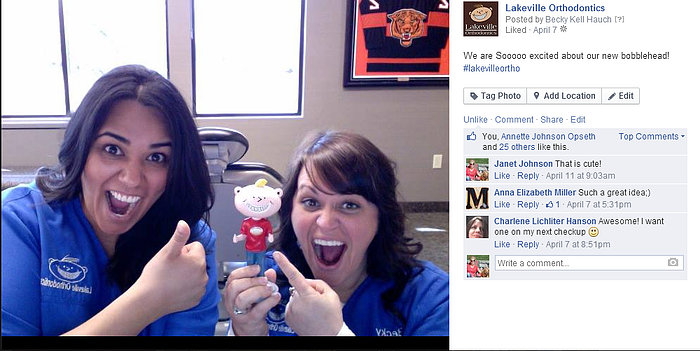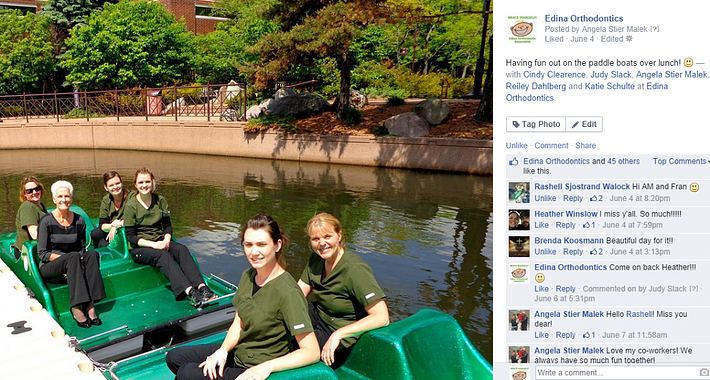 You usually can't go wrong posting photos of your employees having fun.
>> Click to Tweet <<
Patients know the staff, and your customers want to see your employees on Facebook.
Some of your customers would probably even like to get to know your staffers better. Showing employees having fun can increase fan engagement & help your business grow.
4. Employees with Patients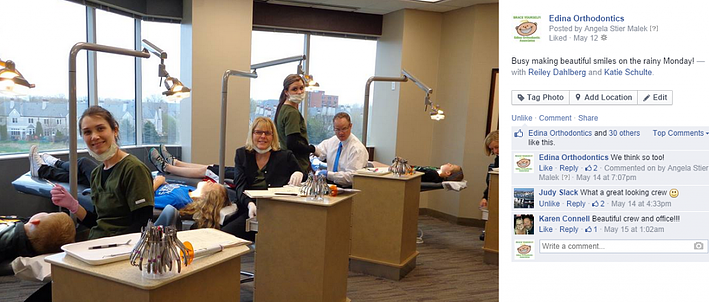 Your fans want to know that your staff is busy helping patients. Customers will become more familiar with your practice if you post photos of your employees in action.
5. Celebrations with Patients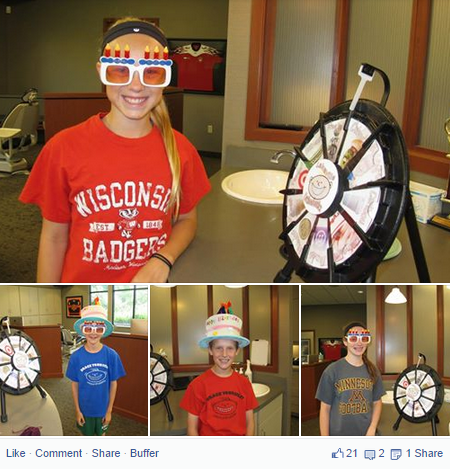 Who doesn't like a party?!
Whether a birthday or other event, celebration pictures show that your employees care about their patients & want to be with them. These photos can get lots of Likes, comments & shares, because they feature the patients.
Summary
These 5 examples show real people having fun while caring about their patients. The posts are not stuffy & fake.
Authenticity is key to your dental marketing campaigns.
Showing employees on your Facebook page helps create a fun atmosphere for fans. And patients will want to be part of that.
Use social media to showcase the true nature of your staff.
The goal of Facebook for most businesses is sales. But why not let your staff & clients have fun at the same time?
Download the Ultimate Social Media Content Guide for Dental Practices for more dental marketing ideas.
Do you know any companies that do well showcasing their staff & customers on Facebook? Please share links to those pages in the comments below.