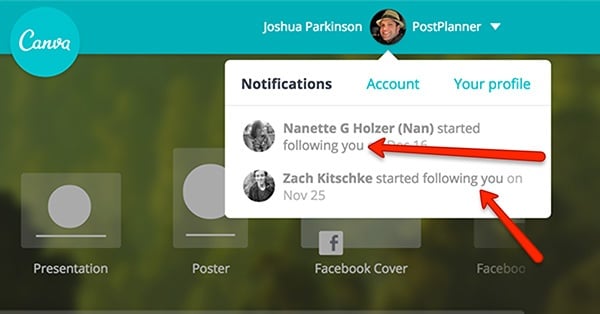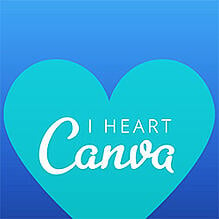 There's nothing like designing an amazing graphic that fans love.
It's the best!
And luckily, a new feature from Canva makes it easier than ever to do this.
The feature helps your designs get more exposure by offering:
NEW public profiles
the ability to follow your friends
a design stream where you can get inspiration & interact with others
Perfect! Just in time for your next project.
If you already use social media to engage with your fans, Canva's new profiles feature is the perfect complement to increase your exposure & boost your design cred.
You can use it to share your images to your Facebook page or to engage with other Canva fans.
Below are 5 easy steps you can take to get more followers & more eyeballs on your designs.
>> Click to Tweet <<
5 Ways to Get More Followers By Sharing Your Best Designs With the World
1. Make Your Designs Public
Canva lets everyone create awesome, professional standard graphics. No experience or knowledge required.
Use the drag-and-drop design tool to edit professionally designed layouts & choose from over a million stock photos, graphics & a suite of versatile fonts.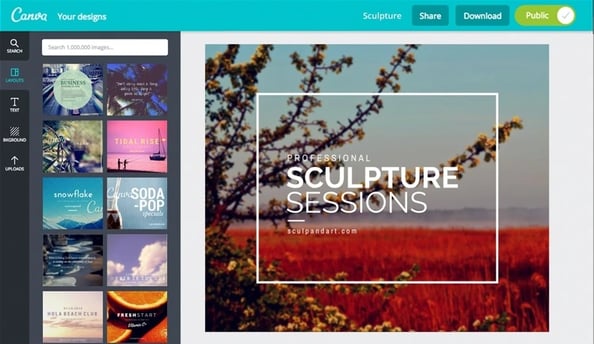 Once you're proud of your work, make it public by clicking the green icon at the top right of the editor.
Your designs will then appear on your public profile -- ready to share with your friends.
Great public designs are handpicked & appear in Canva's social design stream -- which puts them in front of the eyes of a million users, including:
designers
bloggers
design enthusiasts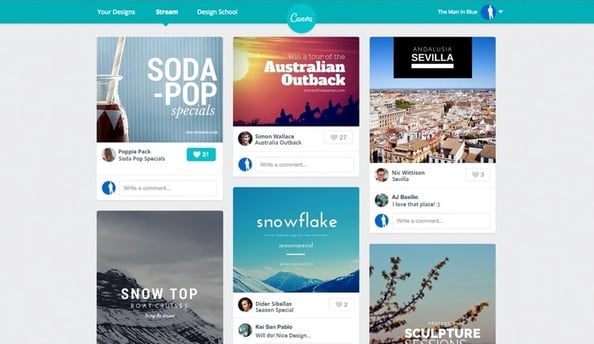 2. Share Your Designs on Social Media
In addition to being able to share your design publicly on Canva, you can also share directly to Facebook, Twitter & email without leaving the page.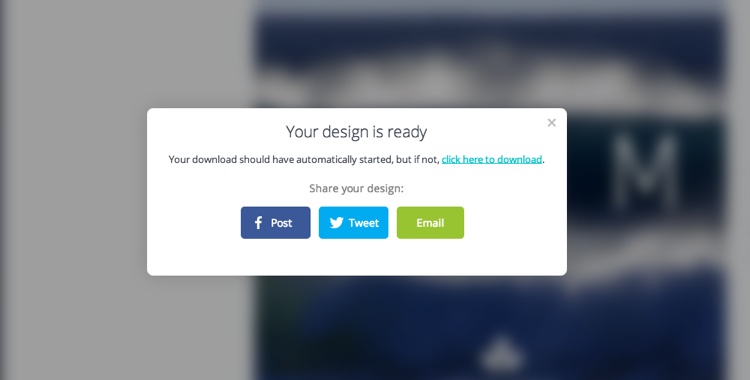 Visual content is social-media ready & social-media friendly!
And did you know images are Liked twice as much as text updates on Facebook?
Using Canva is a great way to get your designs in front of your followers, and add visual content to your social media strategy.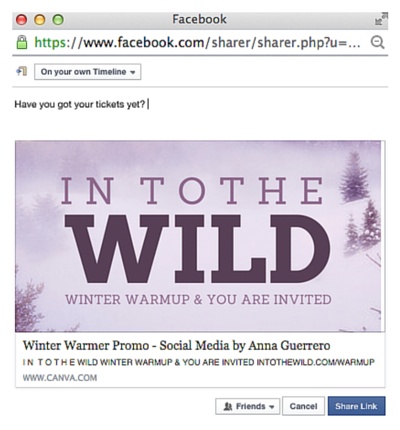 3. Build a Design Portfolio
Design portfolios are vital ways to promote your work, whether you're a pro or a social-media savvy grad looking for a job.
But creating a portfolio is often a dreaded, time-consuming task.
With Canva, you can build your design portfolio in no time by making your best designs public. Canva creates a collection of your most beautiful designs on your profile.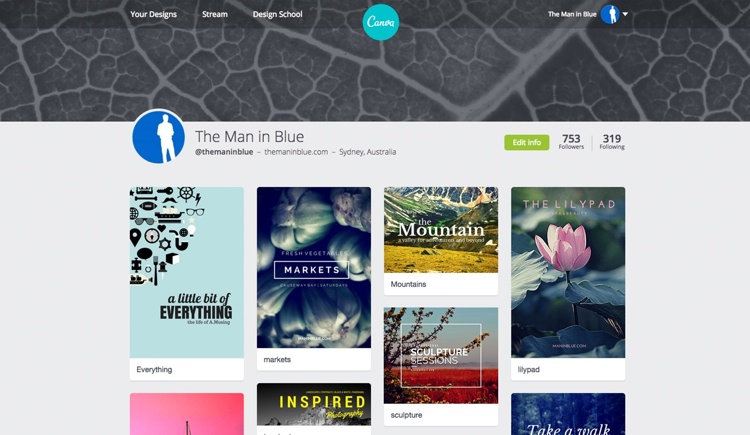 Your Canva profile is a great place to link to from other social networks -- including your Facebook page or profile or Google+.
Are you a social media pro? A presenter extraordinaire?
Then you can show off your unique skills by sharing relevant public designs (all those inspirational Facebook posts you create can now be presented in beautiful ways for everyone to see).
4. Get Feedback for Your Work
Ever wonder what people think of your work?
Engaging with others on social media can help you get exposure & build your following.
It's also a big motivation to create thought-provoking graphics that start conversations.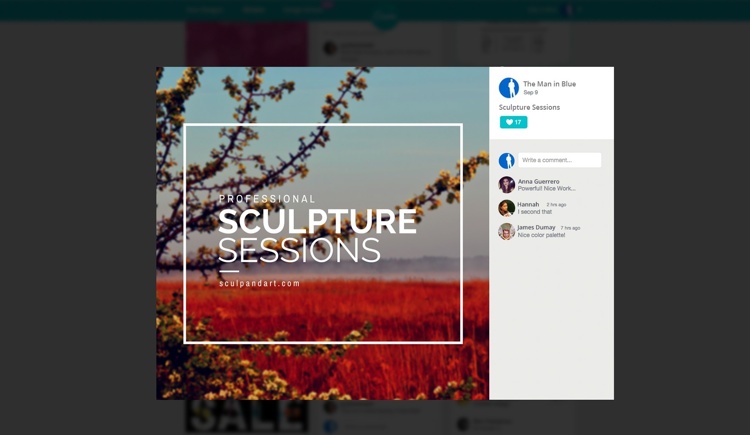 By connecting with people you know, you'll be able to share work with relevant friends & interact with them on Canva.
5. Invite Your Friends
What do all good designers have in common?
Exposure!
Boost your following by inviting your friends. Canva automatically prompts you to invite your Google+ friends -- with more social network friend lists to come.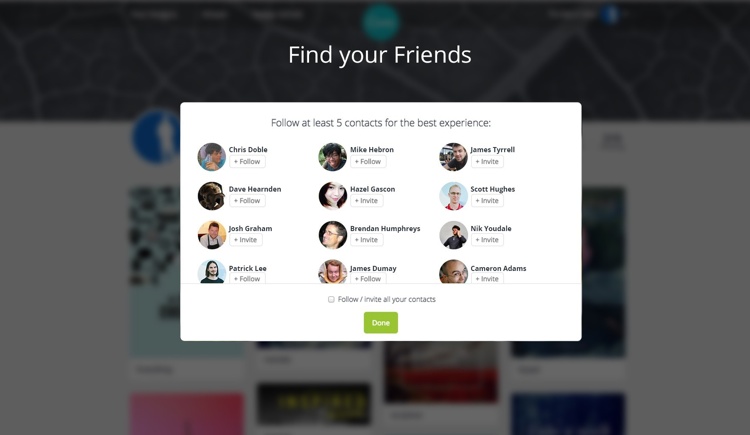 Ready to Become a Design Pro?
Get ready to see the amazed looks on the faces of your friends when they discover your hidden design talent.
Visual content is a powerful tool for getting noticed on social media & creating powerful marketing graphics.
Now you can build your reputation as a Canva designer by creating a social profile!
If you don't already have an account, sign up for Canva & get more followers & more exposure for your work today.