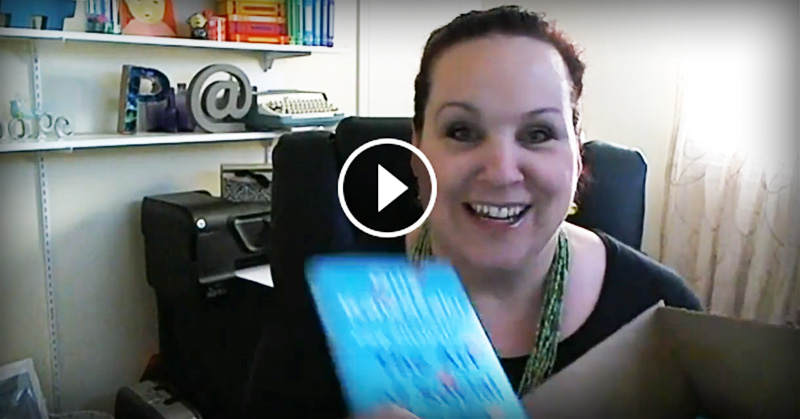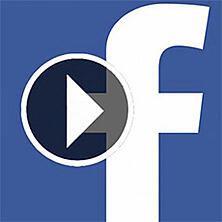 Have you noticed how badly YouTube clips are doing on Facebook lately?
Yep, videos published as link posts (Youtube, Vimeo, etc.) just aren't performing well.
But don't worry!!... the days of Facebook videos dying on the Vine ... err ... NEWS FEED are over!
That's because the new *native* video features for Facebook pages are sweeeeeet!
Mashable explains:
Facebook is at the intersection of the two biggest trends in digital media: mobile and video. Mobile traffic is big and getting bigger, with social media fueling an even larger piece of that pie than on desktop.

Meanwhile, online video demand outpaces the supply sending prices up, with video consumption and ad spending both projected to steeply rise.
Let's check out Facebook's new video features to see what's so great!
>> Click to Tweet <<
BREAKING: Video for Facebook Pages Just Got AMAZING New Features!
The first change that most people noticed is that Facebook videos started auto-playing in the news feed.
Hello -- instant views, please! (you can turn off autoplay if you don't like it).
The next big change is that you can upload video straight to Facebook. This is called natively uploading video. These videos look awesome -- with a big preview on the Facebook page & news feed.
And best of all -- the Facebook algorithm is LOVING these natively uploaded videos!
My Case Study
Here's a quick unboxing video that I recorded (I'm no pro, just a girl with a good web cam & some lip gloss).
I used my Logitech HD & Google+ to record the video -- and didn't edit at all. It's dorky -- but it shows who I am & that's why I thought people would like it!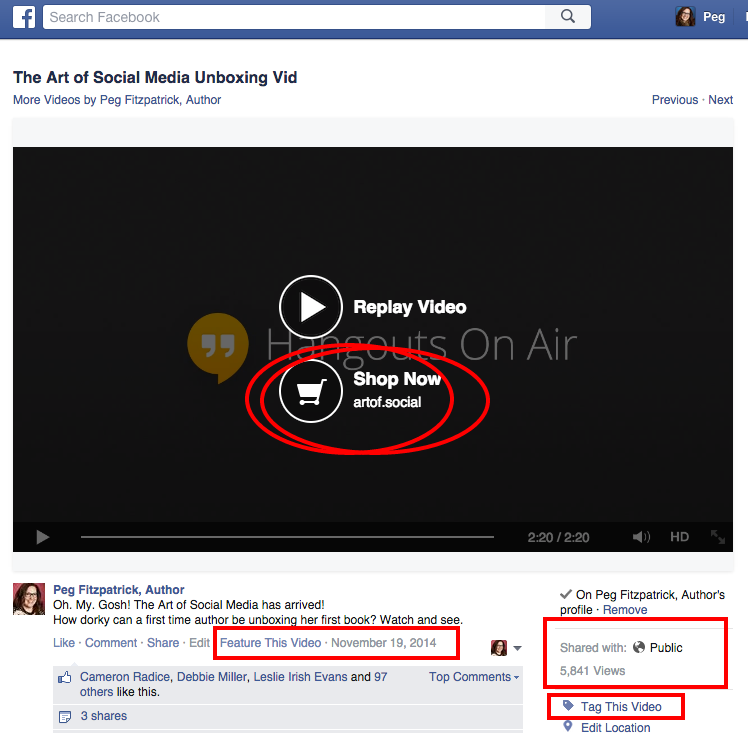 I put the video on YouTube & uploaded it natively to Facebook. Check out these stats:
YouTube video got 111 views and 3 thumbs up
The natively uploaded Facebook video got 100 likes, 3 shares and 5,841 views -- yes, the exact same video!
Additional Features!!
But wait... there's more things you can do with the new & improved FB vids!
1. Add Calls-to-Action to Your Videos
It's easy to add calls-to-action that link to your website at the end of your videos. In fact, you can link anywhere you'd like to drive traffic.
I used the "Shop Now" CTA to link to my book website.
One downside to this feature is that the button currently doesn't appear for mobile viewers.
2. Tag Others in Your Videos
Did you know that you can also tag people in your video on Facebook?
Love it!
>> Click to Tweet <<
They'll get a notification that they're tagged so they can allow the video to be shown on their Facebook page.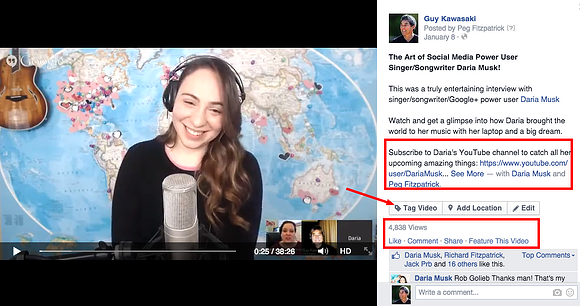 3. Pin Featured Videos
You can also use the Feature This Video option to highlight your video tab when your Facebook fans click.
That's what BuzzFeed does for their Featured Video -- which has a whopping 1.7 MILLION views!
It really works!
BuzzFeed created this little video for Vine. It has 3.4 million loops there, but then they added it to their Facebook page!
Are you squeezing all the juice out of your content?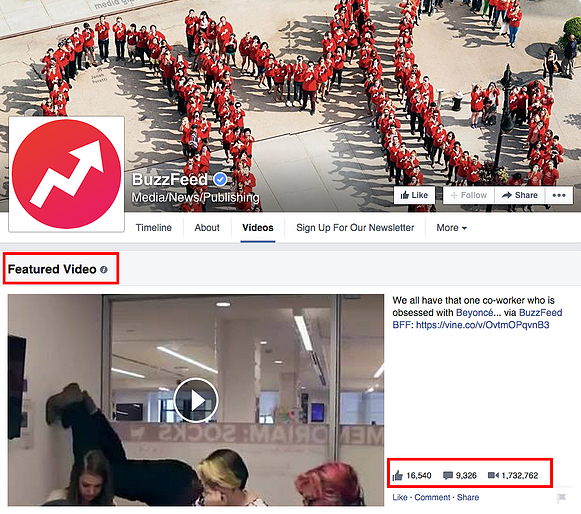 Conclusion
Now you know about the new features Facebook videos are rocking. Here are some key best practices for using video on Facebook:
Keep your videos short & sweet -- 3 minutes or under is perfect!
Always add a call-to-action
Create a video for your Featured Video
What ways can you think of to use the new boosted Facebook videos?
I'd love to hear from you in the comments below!