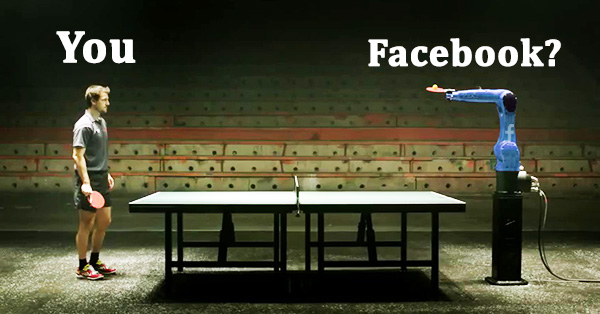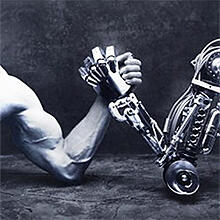 Every page manager wants to get their posts seen in the Facebook newsfeed.
You've worked hard getting people to Like your page, right?
It would be a shame if those people don't get to see your amazing content.
Unfortunately, it's more and more difficult these days to get fans to see your posts -- especially if you're a small biz owner with limited resources.
In fact, according to social@Ogilvy, organic reach on Facebook is at an all-time low: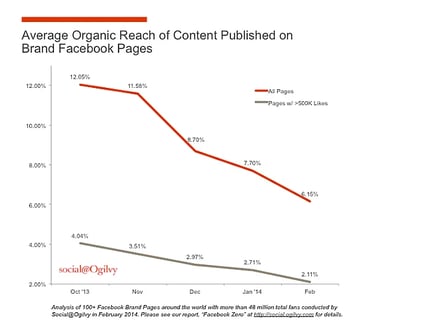 But there are still lots of ways to survive the Facebook newsfeed algorithm and get more fans to see your posts.
In this article, I go back to the basics to remind you of a few fundamental Facebook practices that might get more people sharing, Liking & commenting on your posts.
7 Ways to Beat the Facebook Newsfeed Algorithm
1. Post Often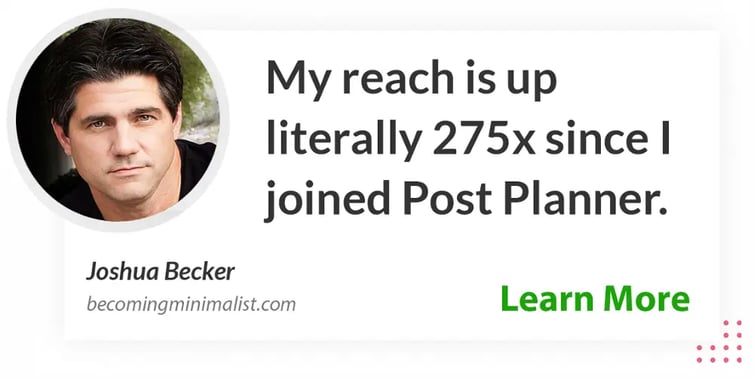 I reject the old rule of only posting once or twice a day. Post as often as you can get engagement!
If that means 10 times a day -- do it!
>> Click to Tweet <<
Posts lose steam within 3 hours and are no longer seen in the newsfeed. Spread your content throughout the day!
The likelihood that someone sees all your posts is slim... so post often!
On the Post Planner page -- we post at least 10 times per day to Facebook using the custom Queue schedule in our app!
Our posting habits look like this: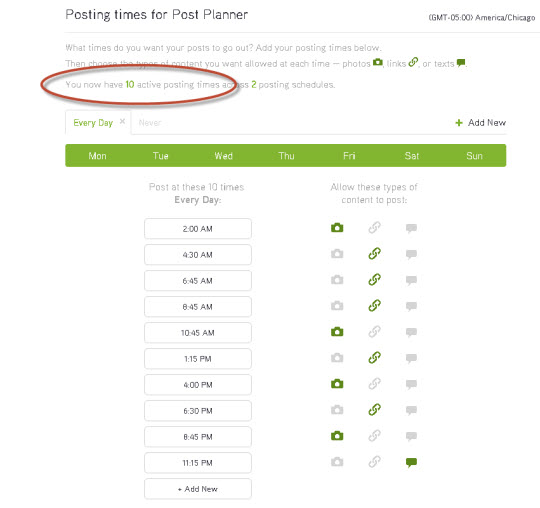 As you can see we post a mix of content types throughout the day, with a heavy emphasis on links and photos.
Using a posting strategy such as this will get your page more Reach and more engagement.
2. Share Amazing Content
Make sure you have awesome content if you plan to post 10 times a day! :)
Facebook is focused on getting rid of spammy, low-quality posts. Page managers should focus on getting people to interact with their content.
But it's hard to figure out what's best to post on your pages right?
That's where Post Planner can help.
Inside our Viral Photos and Top Content tools, we rank posts based on a 5 star rating.

The goal with the star rating is to show you content that has demonstrated great engagement for other pages so that you can in turn share that content with your followers.
And hopefully get a high amount of engagement as well!
I've tested this on my small business pages and on Post Planner's page for 2 years and it works!
I always post items with 3 or more stars and get great results.
3. Pay Attention to Insights
I'm not a numbers guy. In fact, I hate looking at stats & figures!
But it's important to look at your Facebook Insights from time to time to see what's working. You'll see what posts got the most engagement and can adjust accordingly.
You'll also see when your fans are on Facebook

The above example came from the page for my small bounce house business, which has about 1,900 Likes. It looks like many of my fans were on Facebook at about 8pm.
Sometimes I choose not to post at the peak time even though I know lots of my fans are on Facebook. But if it's the peak time for my page, it's likely the peak time for my competitors -- so I know the newsfeed will be crowded.
I also know that posting between midnight and 6am is a complete waste of time.
Use Insights to leverage the Facebook newsfeed algorithm to your advantage.
4. Drive Engagement

So engagement is the secret sauce to gaming the newsfeed, eh?
How do I get engagement?
You have to post content that gets people to Like, comment & share.
Awesome photos
Quality links
Ask questions
Post fill-in-the-blank updates
Run Facebook contests
And the list goes on...
Contests can get you a HUGE response -- as long as it's easy to enter and the prizes appeal to your fans.
Within our Status Ideas tool we've added 100s of Timeline Contest updates that any page can post and use to get more engagement: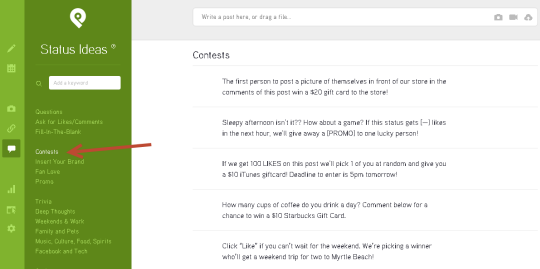 All you have to do is pick an contest idea you would like to post -- edit it to fit your specific business and timeframe -- and then post to your social accounts!
Pick a winner after you're done and that's it.
People love to win stuff!!
I personally have won a 55inch TV, an iPad, iPod Shuffle, gift cards, free food and more from Facebook contests!
Give it a try.
5. Reply to EVERYTHING
Replying to your fans is another key part of gaming the News Feed algorithm.
Follow up with a question when someone comments on your post.

Here, asking Reginald a follow-up question created another opportunity for him to interact with my page.
If he replies, Facebook will know that my posts are important to him and will show Reginald more of my content in his newsfeed.
Reply to every comment left on your posts.
And I mean every comment!
This creates a great feeling for the person that made the comment -- but when they reply back you've helped your page in the algorithm big time!
Same with messages to your page. Reply quickly to every message you get as that factors into the Facebook algorithm.
6. Use Hashtags
The Graph Search tool is maturing and will soon provide a great search engine right inside Facebook.
With the expansion of Graph Search to mobile, now's a great time to start using hashtags in your Facebook posts.
>> Click to Tweet <<
But follow these guidelines when you start experimenting with Facebook hashtags:
Don't use a hashtag in every post
Don't hijack a hashtag just to game the newsfeed
Don't use irrelevant hashtags
Don't use too many hashtags in one post
I asked 13 Facebook experts what they think of hashtags -- here's some of what they told me:
7. Boost Posts
Many page managers don't like to think about spending money on "evil" Facebook advertising.
Boosting posts on my small business page has created incredible results for my company. I usually wait about an hour after posting before I pay to boost content so the post has a chance to spread organically as well.
>> Click to Tweet <<
When a post does well organically, I know it's good content to boost. And I probably won't pay to boost a post that gets no significant organic engagement.
Make sure when you boost a post to target the area & demographics that best suit your page. Some of your options include: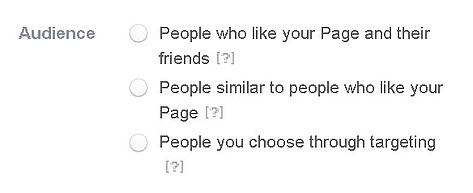 The first audience on the list consists of those who normally see your Facebook content.
Facebook had this to say about the second audience, which I haven't tried yet:
Your boosted post will be visible to people who are similar to people who like your Page based on things like their demographics, interests and activities.
I use the third option quite a bit, targeting my posts to key demographics to get new exposure for my page. I usually boost posts for a town or zip code.
Spend at least $5 to boost a post.
Here's something I'm testing on my pages:
How to Beat the Facebook Newsfeed Algorithm
None of the tips in this article are all that complex, right?
And I'm not suggesting you do anything spammy or black hat to manipulate the Facebook newsfeed.
Those underhanded tactics will only harm your page.
It's better to consistently post great content on your page than try to temporarily game the newsfeed algorithm with strategies that won't last.