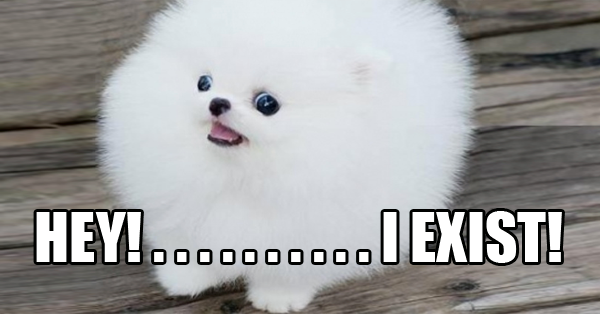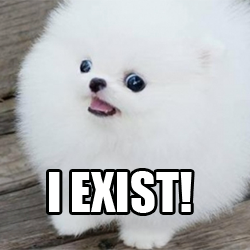 Tired of getting no engagement on your Facebook posts?
Does it feel like you've tried hard to build relationships with fans -- but the interaction just isn't there?
With Facebook giving ever more reach to posts with high engagement, it's ever more important that your content grabs your fans' attention & moves them to take action.
So how do you get your fans to engage more on your page?
Don't worry -- you don't have to resort to cat memes quite yet.
In this blog post I'll explain some of the major reasons you don't get engagement on your Facebook posts.
Then I'll show you how you can fix these problems to give your posts the boost they so desperately need.
Here's the REAL Reason Your Facebook Page Doesn't Get Engagement
1. You post at the wrong times
Now I know what you're thinking -- isn't this post all about engagement? Well, yes.
But before engagement can occur on your page, you must put your business in a position to be seen by fans.
This doesn't have to involve complicated algorithms & hours spent scrolling through Excel documents. Facebook makes it very simple -- in fact, it takes just a few clicks.
Check your Facebook Insights to see when your fans are most active online. From your fan page, scroll to the top & select Insights. Then click "Posts".
You'll see the times your fans were most active in the past week. Remember, that's local time. Test time slots around the most popular times to see when works best for your page.

2. You don't have a strong mix of content
Getting engagement on Facebook is a lot like going to the gym -- you have to mix up your routine if you want to get results.
>> Click to Tweet <<
If you always do the same workout, your body will get used to the movements & you'll stop seeing progress.
Getting the most from any workout means keeping your body guessing & changing up your routine.
The same concept applies to your Facebook page. If you post the same content week in & week out, your fans will get bored & engagement will drop.
But it's never too late to change your routine. Facebook's Insights panel offers a great snapshot of what type of content performs best on your page.
To access this, visit your page Insights & click "Posts". Click the drop-down next to "Likes, Comments & Shares". Then click "Engagement Rate".
You'll see the percentage of people who Liked, commented, shared or clicked posts after viewing them.
From this you can identify the most successful posts. Test different content on your page to see what resonates with fans.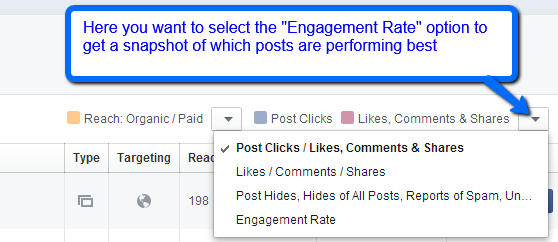 3. You don't frame your Facebook posts
Imagine your Facebook fans scrolling through their news feed looking for content that stands out from the crowd.
You're competing not only against other businesses, but against posts from friends & family. You have just an instant to grab someone's attention.
Framing your Facebook posts can help.
Use a quote, a tip or even your opinion to introduce the post. The right intro can boost clicks, comments & shares.
Here's a great example from Post Planner's page:
4. You don't include calls-to-action
Along with framing posts to grab your fans' attention, using a call-to-action is another way to drive comments, Likes & shares.
Here are some tactful ways to ask fans to interact with your content:
Present the benefits of clicking the link
Use statistics to make your point
Help fans discover something new
Here's an example from ShortStack:

5. You don't post enough
Here's a question that has business owners wary:
How often should I post on my Facebook page?
>> Click to Tweet <<
Fears include:
Irritating fans with too many posts
Overwhelming fans with content
Getting no engagement on posts
These are all valid concerns when sharing anything on Facebook. But don't be afraid of posting too much.
You'll get engagement as long as your content provides value.
If your fans enjoy the posts you currently share, then there's no reason to believe they wouldn't want more.
This also gives your fans more opportunities to engage. But there is no perfect number.
Experiment to see what works best with your audience. Test content when your fans are most active online.
6. You don't engage with your fans
Now that you have developed a content strategy, you can just sit back & relax, right?
Wrong!
Posting & scheduling is just a small part of social media marketing. Conversation is king!
>> Click to Tweet <<
Thanks to social media, customers now expect responses to their questions very quickly. Research from Convince and Convert suggests that 42% of users expect a response within one hour.
How do you keep up?
Sometimes you're answering questions or responding to comments on your Facebook Timeline. If you don't have the answer right away, tell the fan you're looking into the situation.
Ignoring fans until you find the answer could make them impatient & crabby.
Stay active on your Facebook page to build strong relationships with fans -- and to learn about your community & how you can better serve them.
>> Click to Tweet <<
7. You don't optimize attention-grabbing images
Since your posts compete with other businesses & posts from family & friends, Facebook can sometimes be a tough place to stand out.
One of the easiest ways to get noticed in the news feed is to optimize your images.
>> Click to Tweet <<
Here are a few ways images can grab the attention of your fans:
8. You don't recognize your fans
You can't build a community without unity.
>> Click to Tweet <<
One of the main reasons you're on Facebook is to engage with people who love your products or services.
A great way to show your fans & potential customers you appreciate their comments is to give them the spotlight.
Here are a few ways to recognize your fans:
Fan of the Week
Highlight content posted by fans
Use fan feedback to create your next product or service
Here's how Skittles recognizes their fans:
9. You don't plan
We all know that publishing content on Facebook is as easy as clicking "Post". But you must have a plan to ensure your posts get maximum engagement from fans.
It's not enough to just publish. Success depends on you having a strong content strategy.
>> Click to Tweet <<
Summary
So what does this mean for your business page?
You must research content before you post on Facebook.
Post Planner's viral photo finder is a great way to find images that will resonate with fans.
Also, keep track of how well your posts perform by monitoring your Facebook Insights. Analyze your Insights weekly to ensure your Facebook marketing strategies are getting results.
And keep moving forward! Don't give up.
If a piece of content doesn't work -- make adjustments.
What types of posts are getting the most engagement on your page right now?