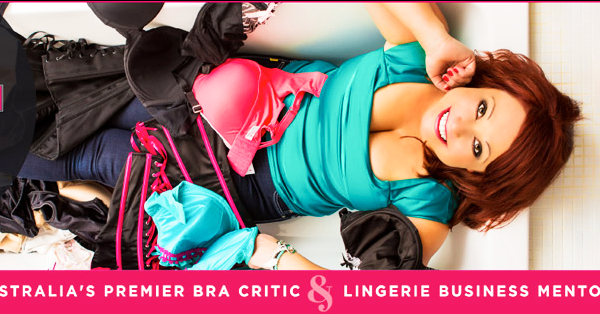 Do you have a business in an unusual niche industry?
Do you want to market your business on Facebook -- but you're not sure how to present it?
Is your current Facebook page just plain boring or unattractive?
If you answered yes to any of these, this post can help you.
It will open your eyes to the opportunities you have to promote your business on Facebook -- and how easy it is to start today.
What if I told you that even a company that sells horse food has created a thriving Facebook page to promote products & engage with customers?
It's true.
And in this post, I'll share that page along with 8 other unusual Facebook pages -- and I'll tell you what I love about each one.
9 Unusual Facebook Pages You Never Thought You'd LIKE

Let's do this!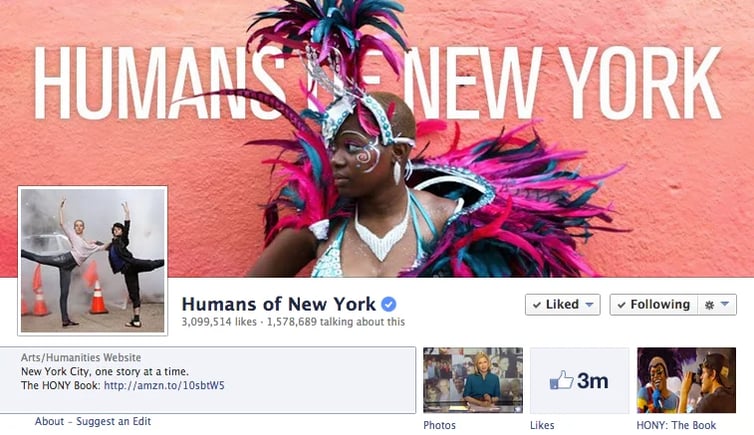 This page offers the stories of random people in New York -- ranging from a happy couple who met via an arranged marriage to an actor who works as a police officer to pay the bills.
It's an awesome idea. And it's very well executed.
What I like:
Photos are beautiful! They catch your attention & provide a great visual experience for the audience
Compelling cover photo -- professional with a powerful background
Awesome stories told on the page -- scrolling through my news feed, I always stop for their posts >> Click to Tweet
This is one of my favorite pages of all time: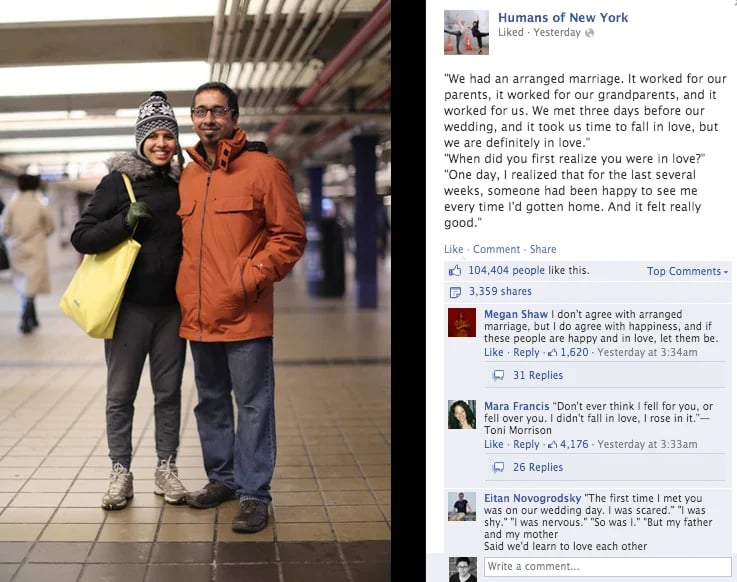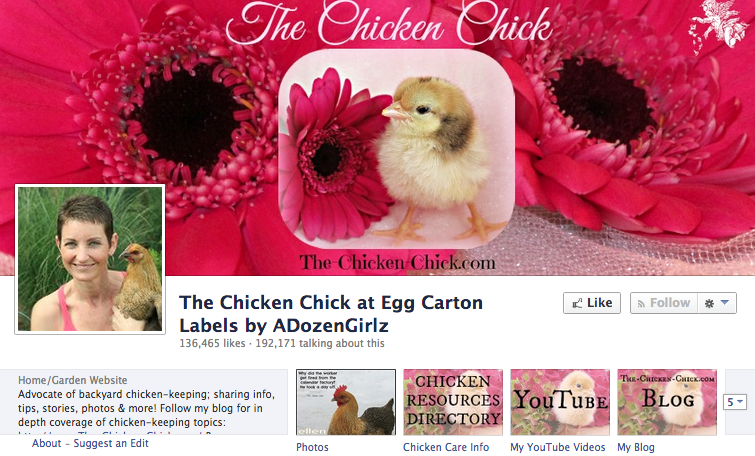 The Chicken Chick at Egg Carton Labels is a retailer of egg carton labels & other chicken-related products.
But this page about chickens & eggs is anything but boring!
What I like:
Page is FUN -- owners openly engage fans in interesting conversations (they even named a hen "Ellen DeHENeres")
Page is consistent, every day there are at least 6 to 8 posts -- humor, giveaways, blog posts & promotional items
What better place than a chicken page to crack a few jokes!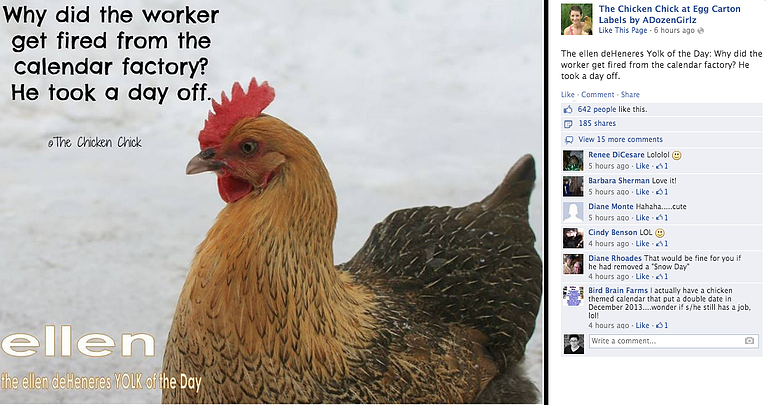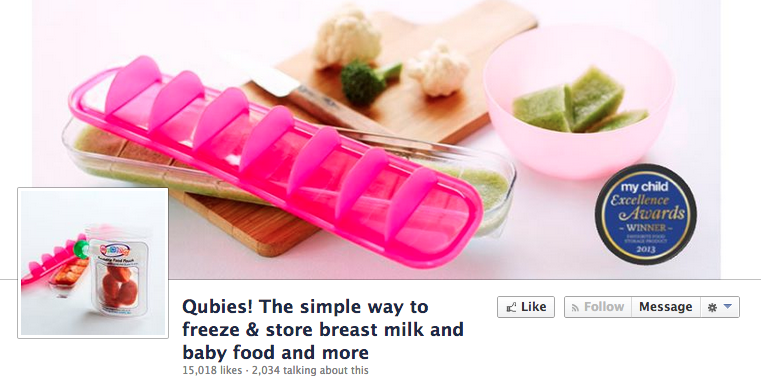 I know in 2 seconds what this page is about!
Qubies is an Australian company that helps customers freeze & store breast milk & baby food.
What I like:
Page is very direct -- even name explains exactly what page is about
Page managers post consistently -- 2 to 3 times a day with a good mix of humor, quotes, promotional posts & giveaways >> Click to Tweet
The right meme can always go big: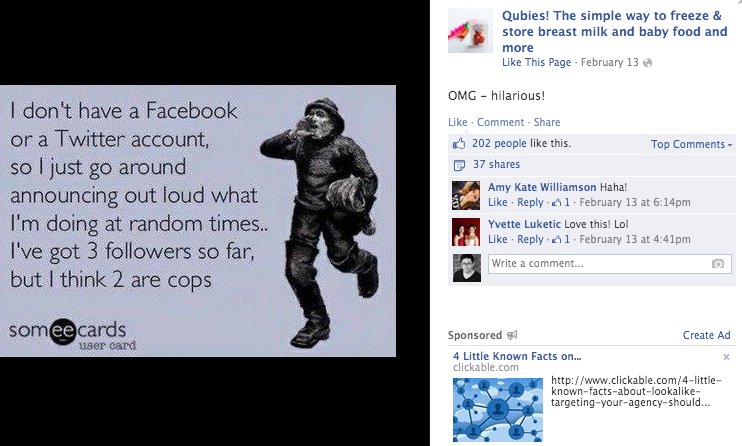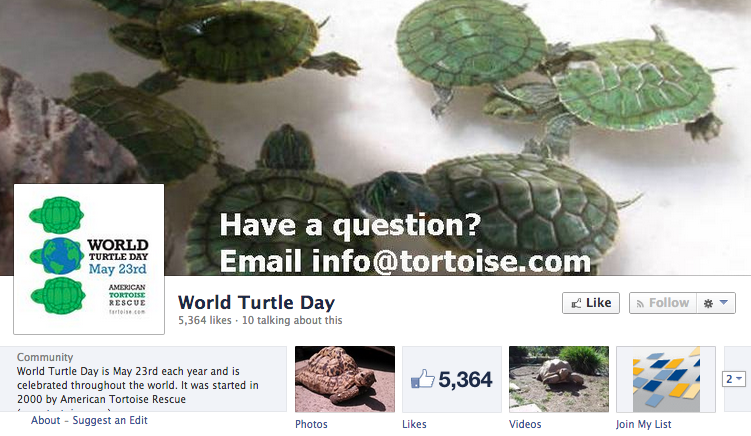 American Tortoise Rescue hosts World Turtle Day every May 23 to encourage people to help turtles & tortoises survive & thrive.
They've turned that occasion into an awesome Facebook page!
What I like:
Page managers are personable & skilled -- I like how they give names & personalities to these lovable creatures (cue Teenage Mutant Ninja Turtles theme song)
Page has built a strong community -- with 5,300 fans, the community on this page is very active
I'd like to see them post photos like this more often: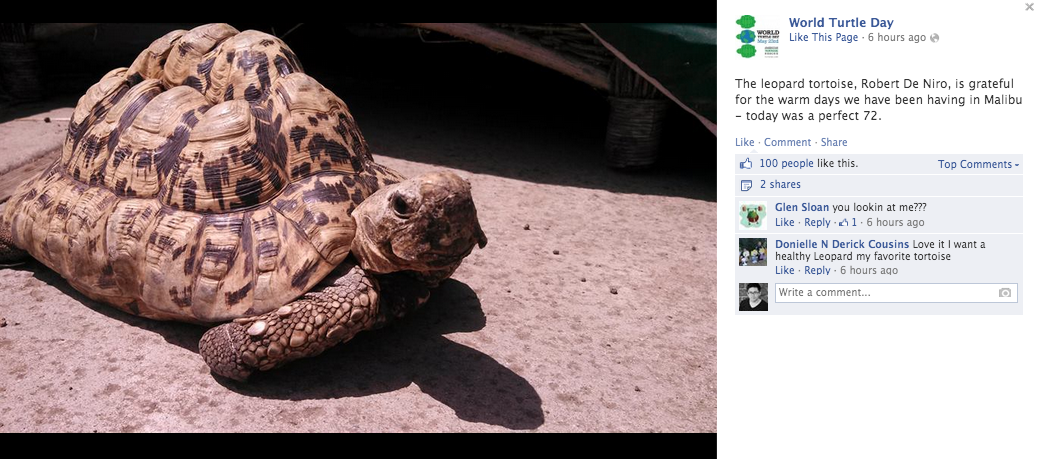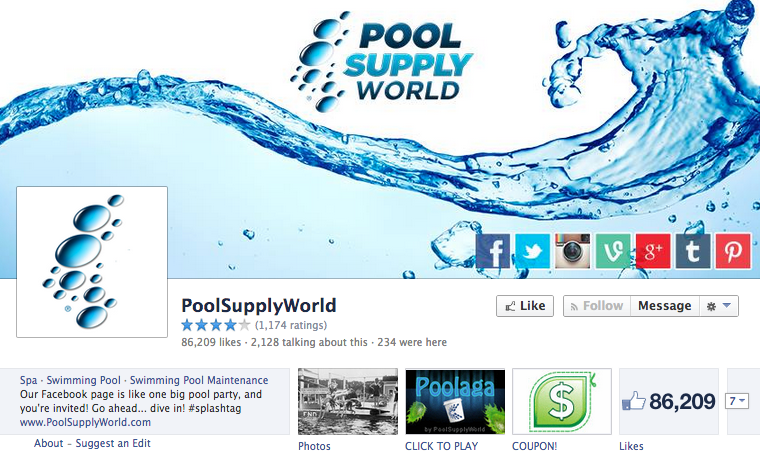 As the name suggests, this page is all about POOLS!
Pool Supply World sells equipment like pool lights, heaters & pumps.
What I like:
Asking questions is often a great way to interact with fans: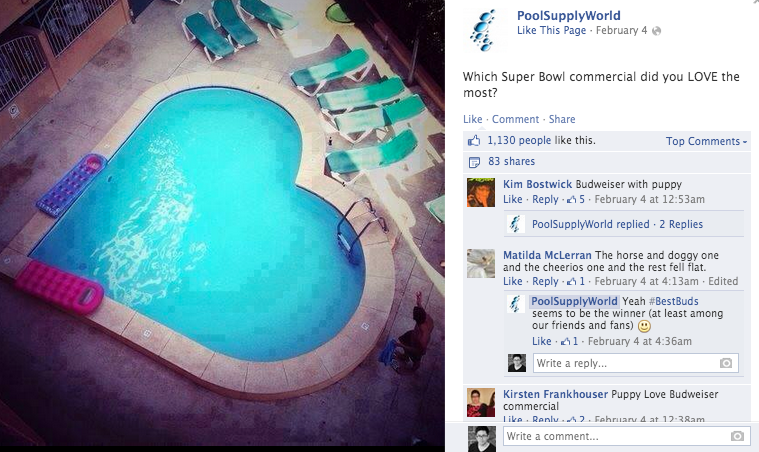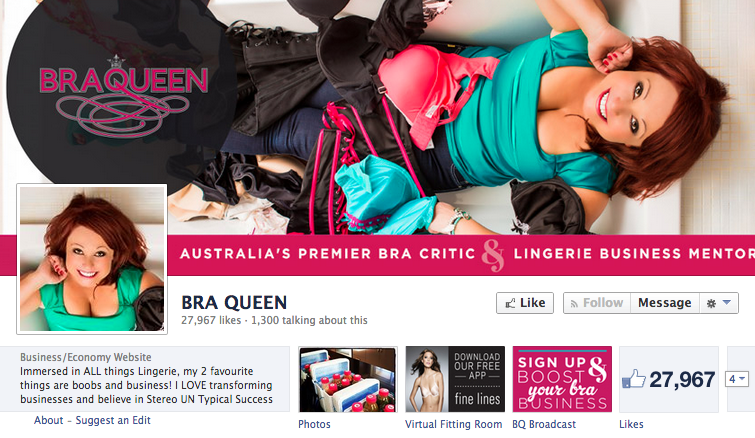 Renee Mayne is a business consultant & blogger at BRA QUEEN.
If you're thinking of starting your own lingerie line or business, this page has great tips & advice.
What I like:
Very personal page -- you'll get insight into Renee's life & her daily routine.
Love the cover photo!
Great job using 3 Ps of posting: personal, purpose, promotion >> Click to Tweet
Some good foreshadowing of what's to come: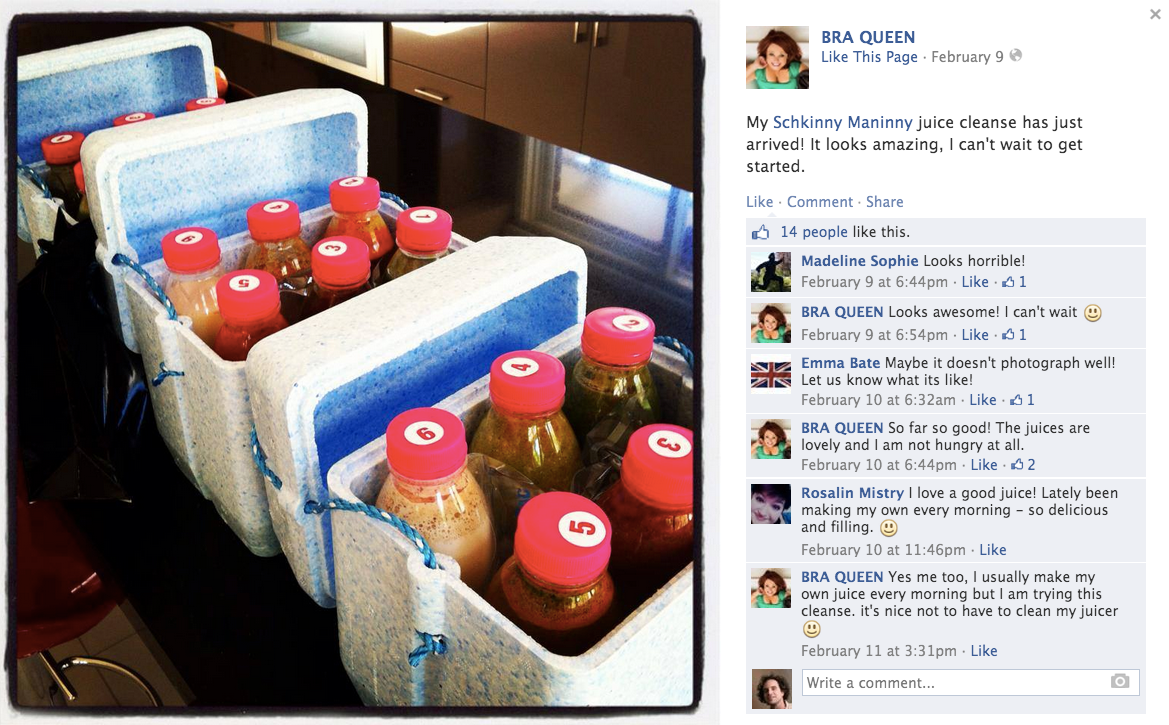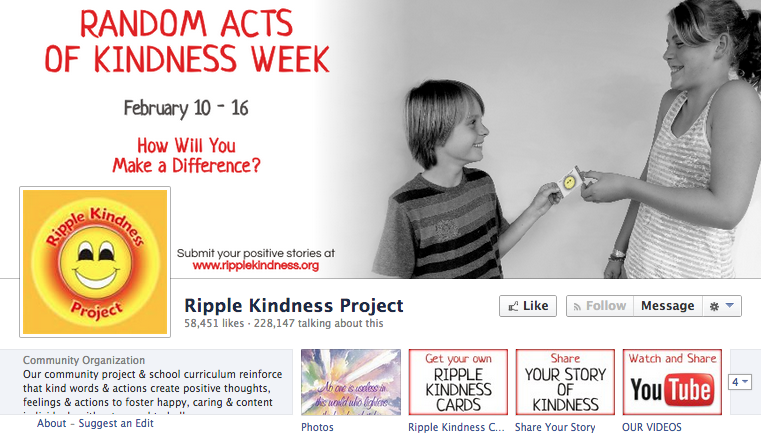 The Ripple Kindness Project is a primary school curriculum & community project that teaches kindness.
It basically shows the world the power of kindness to empower & create positive connections & culture.
What I like:
Strong stories -- page is packed with stories of random acts of kindness -- from someone returning cash they found on the street to people paying for a meal for a homeless person who hasn't eaten in 2 days
Grab some tissues because the stories you read here will bring tears: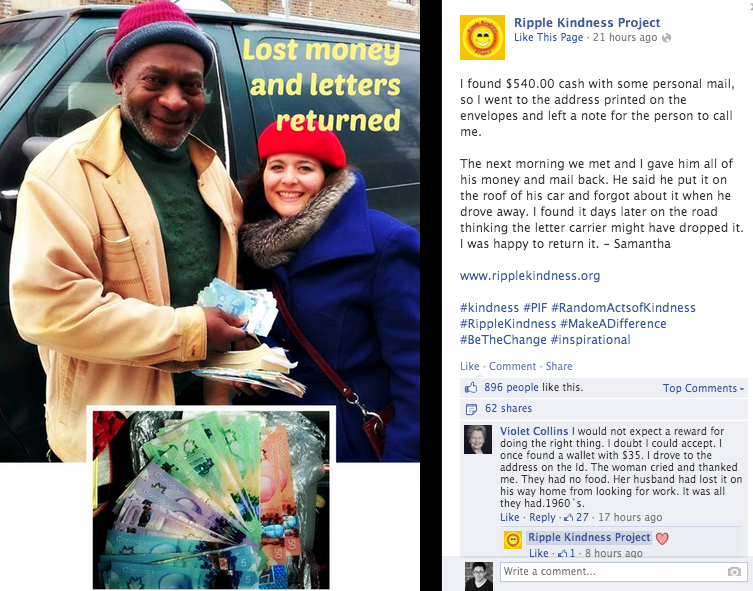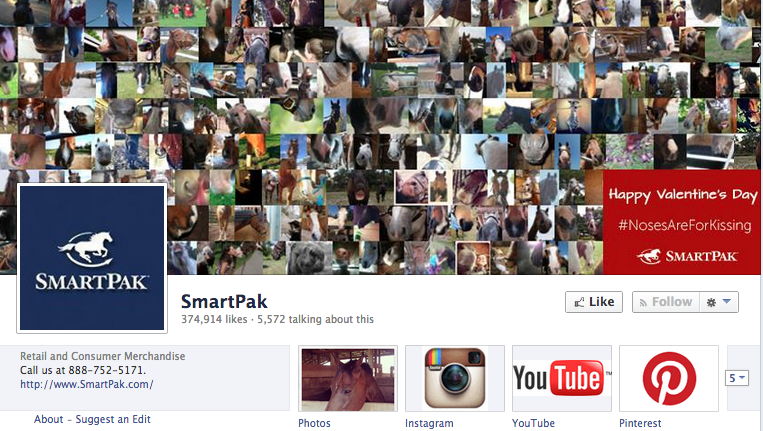 SmartPak was founded by horse owners & riders.
The business supplies equipment & food for horses, dogs & cats. With more than 370,000 Facebook fans, the page definitely has a lot of content marketing lessons to teach.
What I like:
Great use of cover photo -- image provides a powerful way for customers to connect with the company >> Click to Tweet
Smart use of stories in every post -- even when you know you're being sold to, posts are personal & engaging
Captivating imagery: nice majestic views
Did you notice? This post is actually trying to sell you something: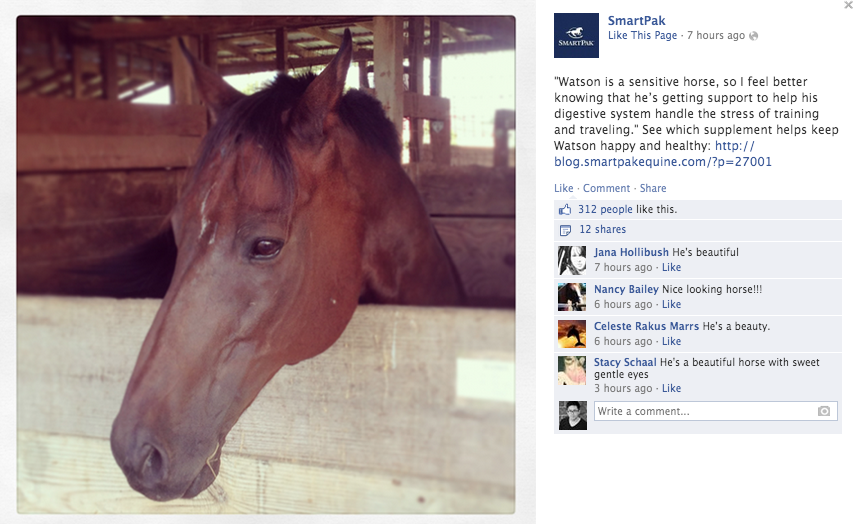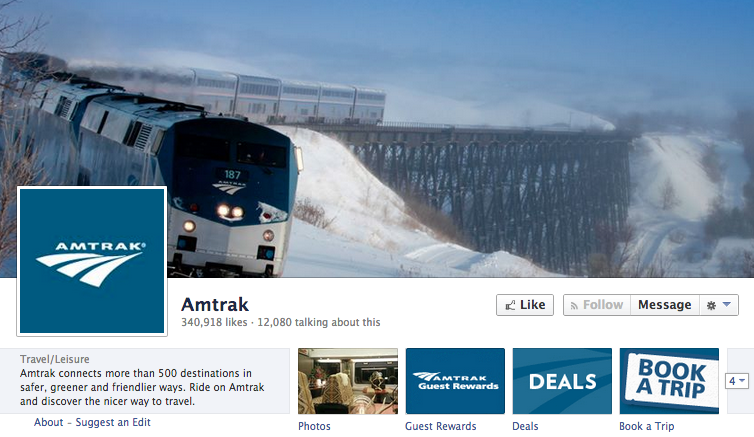 Amtrak provides passenger rail services to more than 500 destinations in the United States & Canada.
I've seen my share of transportation companies, but I've never encountered one with as great a personality as Amtrak.
This personality really comes through on their Facebook page.
What I like:
This was a smart way to promote the company while providing valuable content for those who visit the page: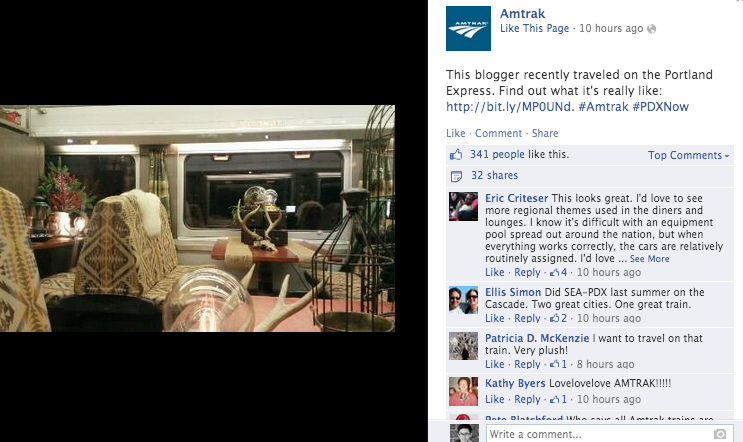 Key Takeaways
Before I close, let's review the key lessons we learned from these unusual Facebook pages:
Have a personality
Share stories about you & your customers
Post engaging content -- questions, fill-in-the-blank posts & photos
Be consistent
Have fun
Be YOU (authentic)
Of course, for businesses it's all about the bottom line in the end.
But your Facebook page doesn't have to be boring!
>> Click to Tweet <<
And these pages prove that.
Do you have any unique pages to add to the list? If so, please post the URLs in the comments below.