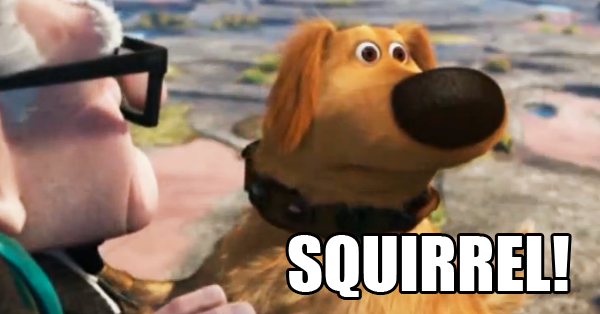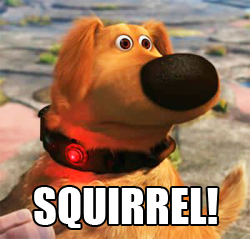 Do you run a Facebook page?
Then you know how busy you can get writing status updates, interacting with fans & finding amazing content to post on your page.
And you know how quickly you can get distracted by the news feed.
You log on to Facebook just to respond to a fan or update your status -- but then... SQUIRREL!
You see a photo of your cousin's new baby -- or a photo album of your friend's last vacation -- or one of those pesky "upworthyish" headlines catches your eye, and you can't resist clicking to see "what happened next".
Suddenly you've wasted an hour!... gone... down the wormhole.
And it kinda sucks. Because your work suffers for it.
Luckily, today I have a solution for you. :)
It's a neat little tool that keeps your news feed free from distractions when you really need to get stuff done.
Since I started using it, I've pretty much doubled my productivity -- and without decreasing my engagement with my friends, family & network.
How?
It's all thanks to a Chrome plugin called News Feed Eradicator for Facebook.
Avoid Distractions on Facebook by ERADICATING Your News Feed!
As the name suggests, it removes pretty much everything from your news feed -- leaving you with motivational quotes like this: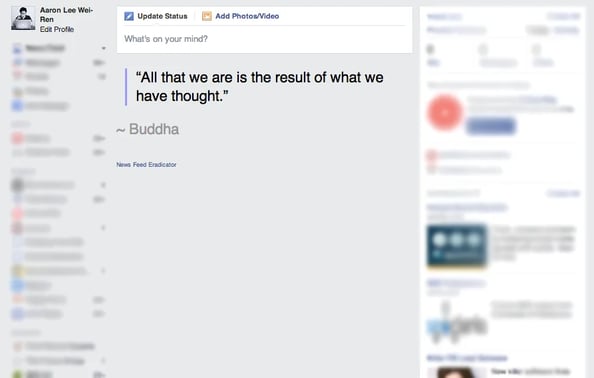 Voila! No more distractions.
WOOHOO!
Inspiring Quotes
Most of the quotes from News Feed Eradicator are about success & productivity.
>> Click to Tweet <<
Honestly, this plugin has changed my life. Since I started using it earlier this year, I haven't looked back.
In fact, I recommended News Feed Eradicator during an interview with Antavo, and founder Zsuzsa Szabo is now a convert, too.
Here are 3 major reasons I love the plugin:
1. Eliminates Distractions
News Feed Eradicator removes all the distractions from your news feed while you're logged on to Facebook, letting you focus on important tasks like:
Responding to comments left by fans
Posting updates on your Facebook group or page
Replying to Facebook messages
News Feed Eradicator helps me stay focused when I need to quickly post to a group, page or profile.
2. Follow Only Important News
News Feed Eradicator removes most updates from your news feed, but you can still follow important topics on Facebook while using the plugin.
>> Click to Tweet <<
One way is to click the Pages Feed -- which shows posts from the pages you've Liked.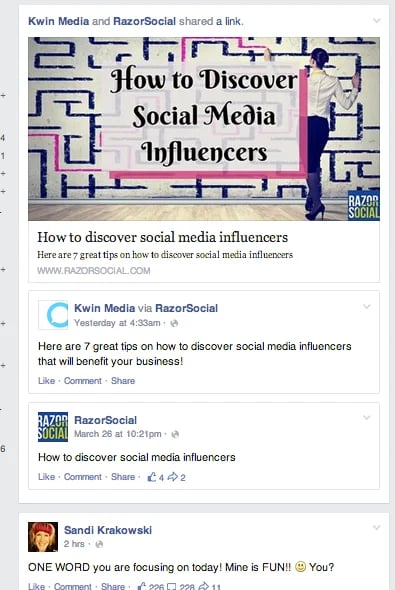 If you don't want to see posts from every page you've liked, go to the Facebook pages you want to follow & click "Get Notifications":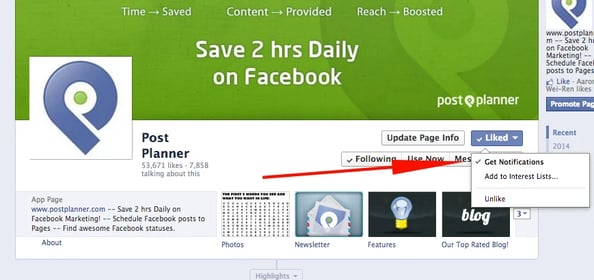 This lets you receive updates from pages you choose -- like Post Planner. :)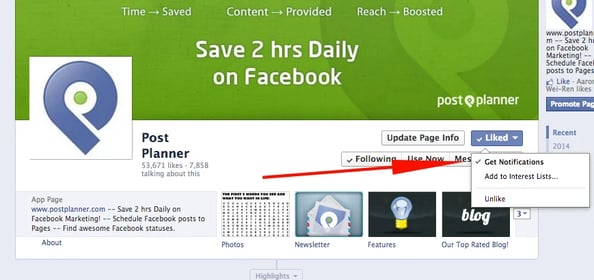 3. No More News Feed Ads
News Feed Eradicator removes all the Facebook ads from your feed too.
No more irrelevant ads on my news feed = #winning!!
One Last Tip
One last tip for those of you concerned that a plugin like News Feed Eradicator might hurt your ability to build relationships on Facebook.
Using News Feed Eradicator on my computer helps me focus on getting my work done as quickly & accurately as possible. But since the plugin is on Google Chrome, I don't use it on my phone.
So I use my phone to engage with my Facebook friends.
If I'm using my phone it usually means I'm taking a break or not working. That's when I use Facebook's mobile app to Like, comment on & share posts from my news feed.
Have you tried News Feed Eradicator?
How do you avoid distractions on Facebook?