Feeling lost when it comes to social media marketing for your restaurant or hotel?
You're not alone.
Nowadays every hotel and restaurant seems to be posting on social.
In the hospitality industry, it feels like every trick in the book is being used.
But don't give up on social media just yet.
You don't have to do something exceptional to get results with social media marketing.
You just need the proper know-how.
Social Media Marketing for Restaurants & Hotels: Beginner's Guide
Too often, hospitality businesses jump on the bandwagon and enthusiastically start posting without making a plan.
Even if you're consistent — it might not make a difference when it comes to bookings and guests.
But this quick guide will fix that.
You'll learn:
The best social media apps for restaurants, hotels, & hospitality
How to create a hospitality social media content plan
4 Hospitality social media best practices
What are the best social media platforms for the hospitality industry?
Facebook and Instagram have been around for so long now — that it seems standard practice to use them for your social media marketing.
And in many cases, they should be.
But they're also crowded.
Depending on your objectives (more about that later), it's smart to spread your social media efforts across various channels.
Because there's more to social media than promoting your hotel or restaurant.
Social media is a two-way street that can be used as a customer service tool or to build relationships.
Let's look at the networks you should use for social media marketing for hotels, restaurants, and the hospitality industry.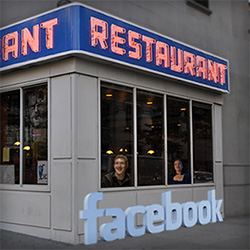 Pinterest
Everybody goes to Pinterest for inspiration.
We use it to organize our dreams, our ideas, our inspirations.
But when it comes to business, most marketers or entrepreneurs don't go near it.
However, they're missing out, and I want to prevent you from making that same mistake.
Because Pinterest is more than just a tool to pin pretty pictures to.
Apart from using (high-quality) pictures, you can also create infographics about wedding planning, catering, or things to do in the area.
Those things work great as pins and can drive traffic back to your website.
That way, you lure in visitors with content that is actually valuable and relevant to them.
Instagram
There's being on Instagram as a business, and actually using Instagram for business.
The difference is in whether you're merely posting to keep up with your calendar, or you're actually using Instagram's features to boost your business.
First and foremost, your content needs to be visually appealing.
Once you get everybody's attention, you should start adding value.
Reels are perfect for storytelling and giving future guests a peek into what experiences you offer.
Go live to answer questions or do giveaways.
On the other side of the platform, there's value for you as well: using the analytics.
Instagram gives you on your followers will help you adapt your content to their liking.
Remember that you're posting for them, not for yourself.
LinkedIn
Yes, even LinkedIn is an interesting social media app to use in the hospitality industry.
First of all: it's all about visibility.
Those working professionals on LinkedIn also book hotels and restaurants — for private or business.
Don't get me wrong, though:
LinkedIn is by no means a place to promote your hotel or restaurant.
Those posts won't get much traction.
On LinkedIn, it's all about adding value and building connections.
You could share insights on how you improve customer experience.
Give your staff a platform to share why they are stars in hospitality.
Educate other hospitality businesses on what vacation rental management software made a difference for you.
This won't get you new bookings on the spot, but you're in it for the long game, right?
Managers, directors, VPs — the decision-makers will see you and be reminded of you as a possibility for a company event or business lunch.
Other hospitality professionals see your expertise and might be interested in collaborations or are willing to refer to you.
All you have to do is share content on what you know best.
No tricks, no tales. Just hospitality.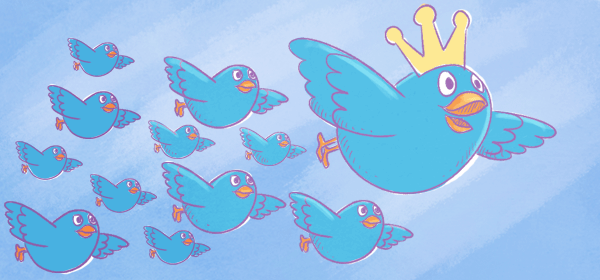 Twitter
Ah, good old Twitter.
I get that using Twitter for your hotel or restaurant seems pointless — getting an experience across with limited characters seems impossible.
It's also not what most people come to Twitter for.
However, Twitter has transformed into a valuable tool for interacting with customers.
Answering questions, dealing with complaints, you name it.
It's fast and easy.
And that's exactly what your guests want when they want to get in touch with you.
So, in addition to your email address and phone number, consider adding Twitter to your customer service channels.
You'll give your guests the freedom to use the channel they feel most comfortable with, which will allow you to help more of them.
How to create a content strategy for the hospitality industry
If the ideas above have given you plenty of inspiration for social media, I'll kindly ask you to hold your horses.
Don't frantically start posting just yet.
We want a strategy so that when those great initial ideas run out, you still know what to do.
Here's how to create that content strategy.
1. Set goals for every channel
This could be anything — but work towards a goal.
And no, not a number of likes or followers.
We're talking about brand awareness of customer satisfaction here.
This will help you find your focus for every channel.
Simply cross-posting content won't work: what works on LinkedIn will not work on Instagram.
Trust me.
2. Research your target group and what they want to see
Think less about what you have to show, and more in terms of what your target audience is hoping to see when they open their apps.
What would pleasantly surprise them?
What info are they really looking for?
3. Create a content plan and stick to it
Having to come up with a new post every few days will be the first task you ditch once it gets busy.
Make sure you plan and create posts a few weeks in advance.
4. Create professional-looking content
In any business, but in the hospitality business especially, professional-looking content is crucial.
If you're selling an experience, sell it as if people were viewing it with their own eyes.
2 in 5 millennials say that images of hotels on social media influence their booking.
Those are quite the odds.
Lure them in with sharp and professional pictures and videos, and writing in a tone that matches your level of service.
Who could say "no" to this?
5. Don't forget that call-to-action
It's great to have an audience that is impressed by your content, but ultimately, you'll want them to take action.
Give them a push in the right direction by including a call-to-action after every post.
Social media best practices for hospitality businesses
Finally, the cherry on top: some specific tips to really get the most out of your social media channels.
Here's how to impress your future guests before they even set foot in your establishment.
1. Actively engage with your followers
Don't just sit there and let the likes rain down on you.
Interact with your audience.
Whether that's by reacting to their comments or by asking them questions.
Social media is a two-way street...
Ride it.
2. Use storytelling
Storytelling beats selling every time.
Here's an idea if you're a hotel operator:
Have offers on rooms for Valentine's?
Make an Instagram Reel to show your followers all the romantic spots near your hotel to have drinks, hold hands and stare into each other's eyes.
3. Don't shy away from influencer marketing
People buy from people, not from businesses.
Social proof is more important than ever.
If your target group is the kind that follows influencers, partner up with local influencers or international ones to boost your visibility across your region.
4. Create an experience
Whether it's through themes or by interactive content, give your audience as great an experience on your social media channels as they'd get in your hotel or restaurant.
Let your best bartenders create recipe videos to recreate their cocktails at home.
Share the playlist of your massage salon.
It's the small things that matter.
Create content that's unique to your establishment and is worth reacting to.
And while we're talking about the experience: this also means kind and fast customer service and attention to detail.
Bring your hotel or restaurant's experience to home.
Ready for results?
Social media for restaurants, hotels, and hospitality requires the same care and attention you'd give your guests face to face, and then some.
If you want to grow your business in this industry, you'll need a plan and vision for the long term.
Because while social media rarely directly converts viewers into guests, it's the best way to reach your audience at every given moment.
It's where our attention lies, and yours should too.
What social media app currently has your focus? Please drop your comments down below.