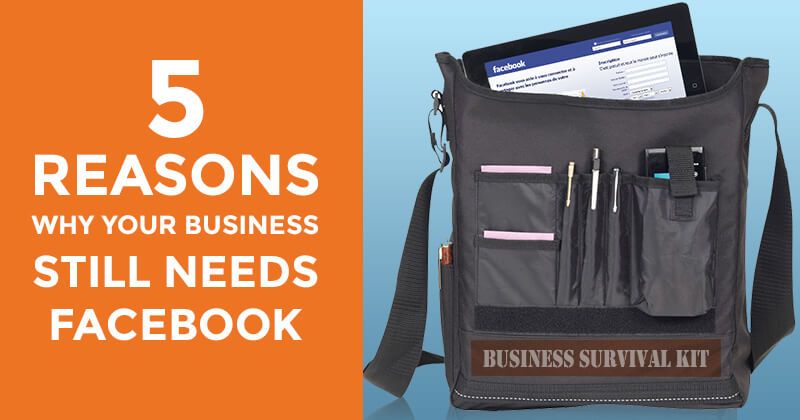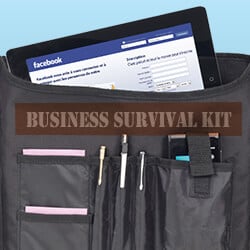 Ever wonder whether or not your business should still have a Facebook Page?
Have you thought about just deleting your Facebook account altogether?
Don't do it!
I get your frustration. But before you decide to pull the plug on your Facebook Page, hear me out.
Let me give you some good reasons why you should KEEP that Page.
In fact, not only should you keep it, but you should be spending even more time on it. Shocked?
Here are the latest stats (Q2) to prove why you need to be there:
1.49B people log onto Facebook each month
700M people use Facebook Messenger each month
1.5B searches take place on Facebook daily
850M people use Facebook groups
40M business Pages are hosted on Facebook
Do you see what I mean? There's never been a better time to be on Facebook. Business is booming!
Still not convinced?
Here are my 5 top reasons why your business shouldn't even THINK about leaving Facebook.
>> Click to Tweet <<
5 Reasons Why Your Business Still Needs Facebook
1. Get access to a huge market
There are almost a billion and a half users on Facebook every month! One and a half BILLION!
Facebook is still the leading social media platform -- by FAR. Twitter, for example, has 304M users (about one-fifth that of Facebook).
2. Build traffic to your website
While I understand that Instagram (300M users) and Snapchat (100M users) are on a roll right now, neither provides the kind of clickable links you have access to on Facebook.
Remember, Facebook is still the best platform to drive traffic -- and that means more leads for your business.
According to Shareaholic, Facebook is #1 for social media traffic referrals. For the quarter ended December 2014, about 25% of website visitors came from Facebook!
With traffic from search engines going down and social referrals going up, Buzzfeed observed this: "The shift from search to social isn't just in progress: it's already here."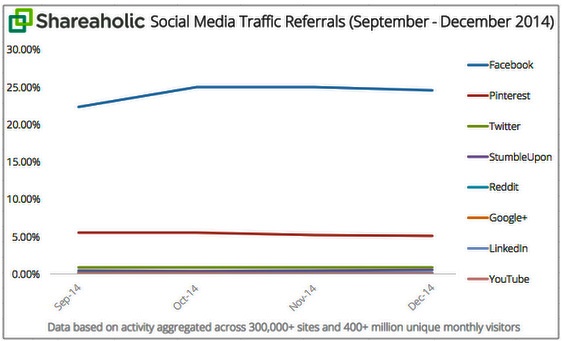 3. Stay current with regular updates
What I really love about Facebook is the constant updates to stay ahead of other platforms.
They are always testing different features to gauge performance and see how users react.
The recently launched Facebook Live, for instance, is similar to Periscope and Meerkat, and quite a number of people have already started to use it. Engagement has skyrocketed for many because of this early adoption.
It's pretty impressive to see how so many businesses and influencers are agile and ready to take action when new avenues open.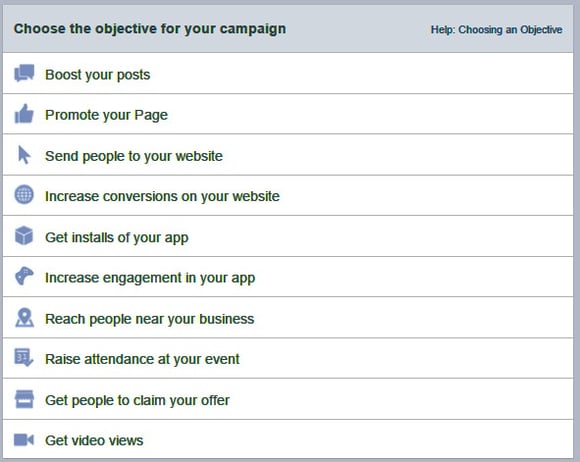 4. Gain access to hyper-targeted ads
Without a doubt, Facebook's ads offer incredible targeting options. I can't think of an easier way to reach the demographic you want than via Facebook. I absolutely LOVE their ads system.
You can easily target your demographic by adjusting parameters:
Gender
Age
Interest
Location
and more!
5. Reap the benefits of audience engagement
Don't give up! Engagement potential is intense on Facebook.
Here's the proof of that!
Facebook isn't limiting your posts, but there's plenty of worthy competition for eyeballs.
Remember those 1.49 billion users? That means you'll need to be more creative when it comes to choosing content for your Facebook Page.
Always follow the 3Ps of Facebook posting. You need a combination of post types to cover the right bases:
Personal
Purposeful
Promotional
5 Reasons Why Your Business Still Needs Facebook -- Conclusion
While there are many platforms that want to take a bite out of the market, Facebook continues to run way ahead of the pack.
Facebook is 11 years old, and people still can't get enough of it.
I definitely can't! And I'll bet your customers and clients can't either.
Have I convinced you to keep your Facebook business Page?
Tell me what you think.
Your turn to talk!