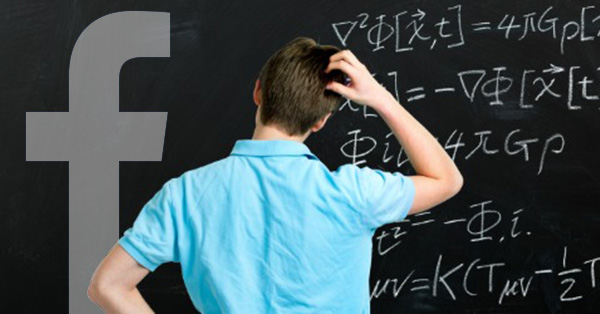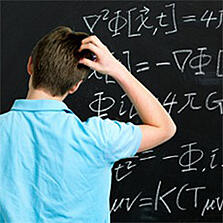 You probably know by now that an algorithm determines everything you see in the Facebook news feed.
And this algorithm is constantly changing.
Facebook claims they update the algorithm to control spam & maintain a great experience for users.
Facebook is for people -- not businesses, they say.
And they want you (as a user) to see the posts that interest you most.
That doesn't mean you can't do a bang-up job marketing your business. You'll just need to carefully choose what you post on Facebook as a business.
And you'll need to educate yourself when the news feed algorithm changes.
So BEWARE... because Facebook's latest algorithm change is upon us!
>> Click to Tweet <<
CAUTION: Another Facebook Algorithm Update is Upon Us!
Facebook said this about one of the latest algorithm updates:
As part of an ongoing survey, we asked hundreds of thousands of people how they feel about the content in their News Feeds. People told us they wanted to see more stories from friends and Pages they care about, and less promotional content.

We dug further into the data to better understand this feedback. What we discovered is that a lot of the content people see as too promotional is posts from Pages they like, rather than ads. This may seem counterintuitive but it actually makes sense: News Feed has controls for the number of ads a person sees and for the quality of those ads (based on engagement, hiding ads, etc.), but those same controls haven't been as closely monitored for promotional Page posts. Now we're bringing new volume and content controls for promotional posts, so people see more of what they want from Pages.
So, no more "promotional" content on Facebook!?!
I took the survey & was asked to rank posts from the news feed -- some from friends, some from pages.

Facebook drew some conclusions from the survey results:
According to people we surveyed, there are some consistent traits that make organic posts feel too promotional:

Posts that solely push people to buy a product or install an app
Posts that push people to enter promotions and sweepstakes with no real context
Posts that reuse the exact same content from ads
Here are 2 examples of posts that Facebook considered promotional: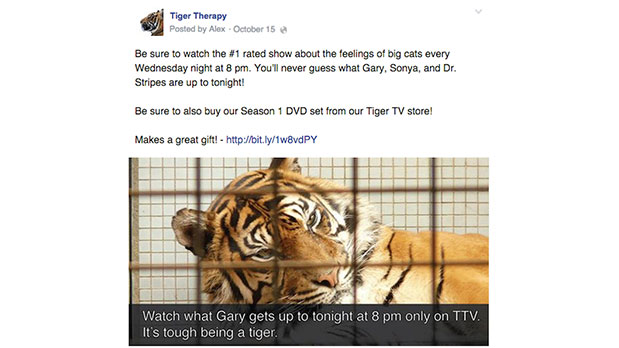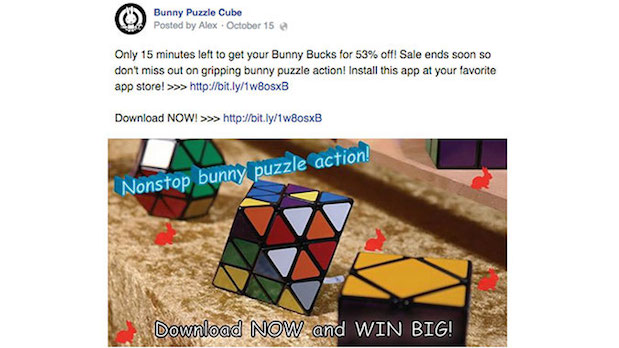 Now, read THIS announcement from Facebook:
Beginning in January 2015, people will see less of this type of content in their News Feeds. As we've said before, News Feed is already a competitive place — as more people and Pages are posting content, competition to appear in News Feed has increased. All of this means that Pages that post promotional creative should expect their organic distribution to fall significantly over time.
They advised businesses to focus on Facebook ads as the way to promote their products & services.
We're always thinking about how to make News Feed better, and this update is part of a larger, ongoing effort. By making News Feed more engaging for people — with Page post creative that is more relevant to them — we're also creating a better platform for businesses to reach their customers and find new ones.
Facebook Pages Matter
Despite the change, Facebook acknowledged that business pages still matter:
We know this change might raise questions about Pages and their role.

Pages still matter — a lot. They offer a free, easy-to-maintain online presence for people to discover and learn about a business. They work across desktop, mobile and tablets without requiring any extra configuration, and contain complete information about a business. They also offer tools to create videos, photos and events that bring a business' story to life.

What many businesses may not realize is that Pages are an important destination for their current and potential customers. In October, for instance, nearly a billion people visited Facebook Pages. Of those visits, more than 750 million happened on mobile devices. Many businesses also use Pages as a customer service channel. Businesses should think about their Page as a cornerstone of their online identity, not simply as a publishing service. The businesses that are doing this well understand the discovery and communication that happens when people come to their Page.

And it's important to note that Facebook is increasing its investment in Pages. Given the substantial traffic to Pages, we are exploring ways to build more features into Pages. A lot of this is in response to how we're seeing people interact with business Pages. Some of these interactions include messaging to communicate with a business directly or browsing video and photo content. We're also exploring ways to better customize Pages based on the industry a business is in, similar to how we rolled out menu sections for restaurant Pages.
How the Algorithm Update Affects You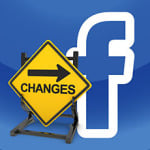 This algorithm update will hurt several Facebook pages.
And page managers will need to be more careful when finding things to post on Facebook.
Any post that promotes a product or service could get penalized -- which means promotional posts probably won't get much reach.
Still, I have no idea what Facebook means by "promotional". Does it mean the algorithm will frown on Facebook contests too?
I'm thinking most page owners aren't going to like this very much.
In any case, the conclusion seems to be that if you want to sell something on Facebook, you'll need to run an ad!
But this shouldn't stop you from doing everything you can to maximize organic reach on your non-promo posts.
To do this, your posts should be:
Informative
Entertaining
Relevant
Valuable
What are your thoughts on this Facebook algorithm update & how it might impact the likelihood of you having a successful Facebook page?
____________________
RECOMMENDED ARTICLES: