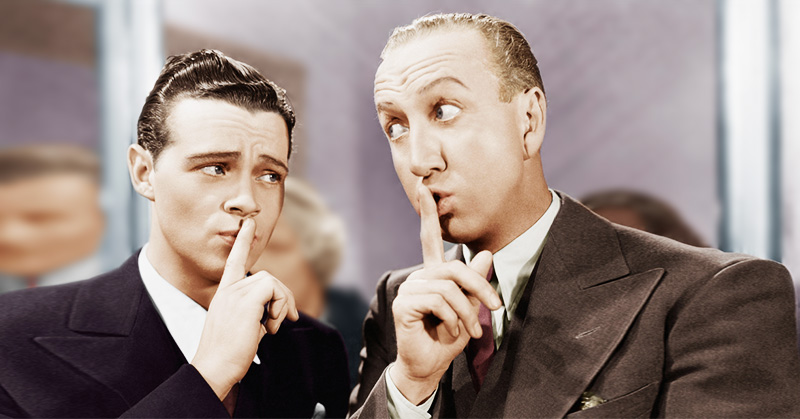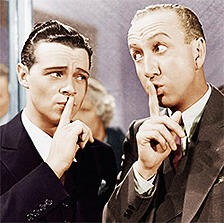 Have you tried the Facebook Groups app?
I love it!
But I didn't need an app to tell me how powerful groups are for networking.
I knew that a long time ago. :)
And the sooner you start using Facebook groups for growing your network, the better off you're going to be. It's that simple!
Groups are some of the best places on Facebook to build lasting relationships -- because when people gather around a common interest, it creates amazing opportunities to share status updates, photos & links.
Or to just interact with other people's posts!
Here are 5 ways I use Facebook groups to strike up conversations & build relationships with great people all over the world.
>> Click to Tweet <<
5 Ways to Make Facebook Groups Your Secret Weapon for Networking
1. Share Awesome Stuff with Fellow Group Members
Many people join Facebook groups because they have something to learn.
Join the right group & you can tap into a plethora of knowledge from those who really know.
Some talk about social media. Others talk about beer brewing. The subject matter pretty much runs the gamut!
Here's how to make the experience more valuable for members of your Facebook group:
Share useful links

Start discussions

Share latest tips & tricks

Answer questions
2. Cut Out the Spam!
Make sure to keep spammers away from your groups!
Delete spammy posts as quickly as possible & ban those who don't follow the rules.
A group is no place for irrelevant, offensive spam!
I've been a member of countless groups that started out great, but ended up miserable because spam was out of control.
Do whatever you can to keep spammers away! The survival of your group may depend on it.
3. Offer Support to Group Members
Yes, you should definitely use Facebook groups to provide customer service -- especially for products/services that are NOT your own. ;)
You'll educate everyone in the group when you respond to people's questions.
Facebook groups are also great places to spark conversations & get feedback on new products & services that you're thinking about offering.
4. Get More Leads
With a Facebook group, you'll be able to build your credibility by helping others -- and people will flock to your groups to benefit from your expertise.
Try to be the go-to group when someone looks for advice in your niche. This is an amazing way to use Facebook for lead generation.
Here's a post from a business that even used a Facebook group for recruiting: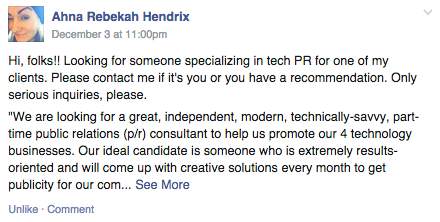 5. Build Deeper Relationships
A few years ago, I was at a low point in my life. I knew something had to change!
So I started a Facebook group called 30-Day Challenge.
Group members posted about good habits they wanted to establish over 30 days -- and how they planned to get there.
At the end of the month, they posted about whether they achieved the goal & what they could do better next time.
Many of us succeeded -- and the group was a great way to build camaraderie among those with shared interests.
You can do the same thing with your Facebook group!
Use Facebook groups to build relationships with your fans. Lots of people participated in a fitness contest sponsored by this group: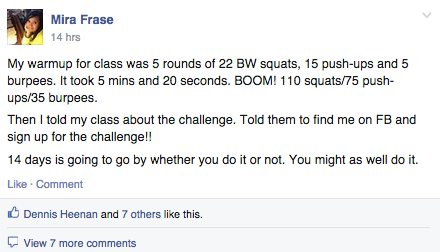 Your Turn
Facebook groups have endless potential!
The 5 simple tips I discussed in this post are nowhere near the only ways to use groups to build your network.
Does your organization run a group on Facebook? Do you belong to any important Facebook groups?
If so, how do you use groups to woo customers, provide value & build relationships?