Want to learn how to make money on Instagram?
This article shows you the top 10 strategies to start making money on Instagram TODAY!
—
What is the main point of your business having an Instagram account?
Yes, to make more money as a business.
Unfortunately, Instagram won't start sending you a check just for having an account!
You have to take the appropriate steps to start making money from your presence on Instagram.
This article will show you our top 10 strategies to make money on Instagram.
We'll also show you why Instagram is the perfect platform to target as a business.
Let's get started!
We'll cover:

How to make money on Instagram:
Top 10 strategies
It'd be great if you could make money on IG without putting much thought into it.
But unfortunately, that's not the way it works.
Changing your business's Instagram account from a time-waster to a productive money-maker takes strategy and effort.
But don't let that persuade you not to try.
If you follow the strategies we outline below, you'll be able to start making money on Instagram.
It's just a matter of time and effort.
Before we jump into our top 10 strategies, let's go over some of the basics of using Instagram as a money-making tool.
Why Instagram is a great money-making platform
Is it worth it to try to make money on Instagram?
Do people make purchasing decisions based on their Instagram feed?
Can you make money even if you don't have 1 million followers?
These are essential questions!
And we'll answer them all in the following sections.
Let's look at why Instagram is the ideal platform for making money.
Because you CAN turn it into a real cash-generating machine for your business!
It has a growing audience
The sign of a dying community is when it stops growing.
Fortunately, Instagram continues to grow like a wildfire, and it's not showing any signs of slowing down soon.
For example, Instagram grew from 1 billion monthly users in 2018 to 2 billion monthly users by 2021! Of those users, 1.9 billion are active daily.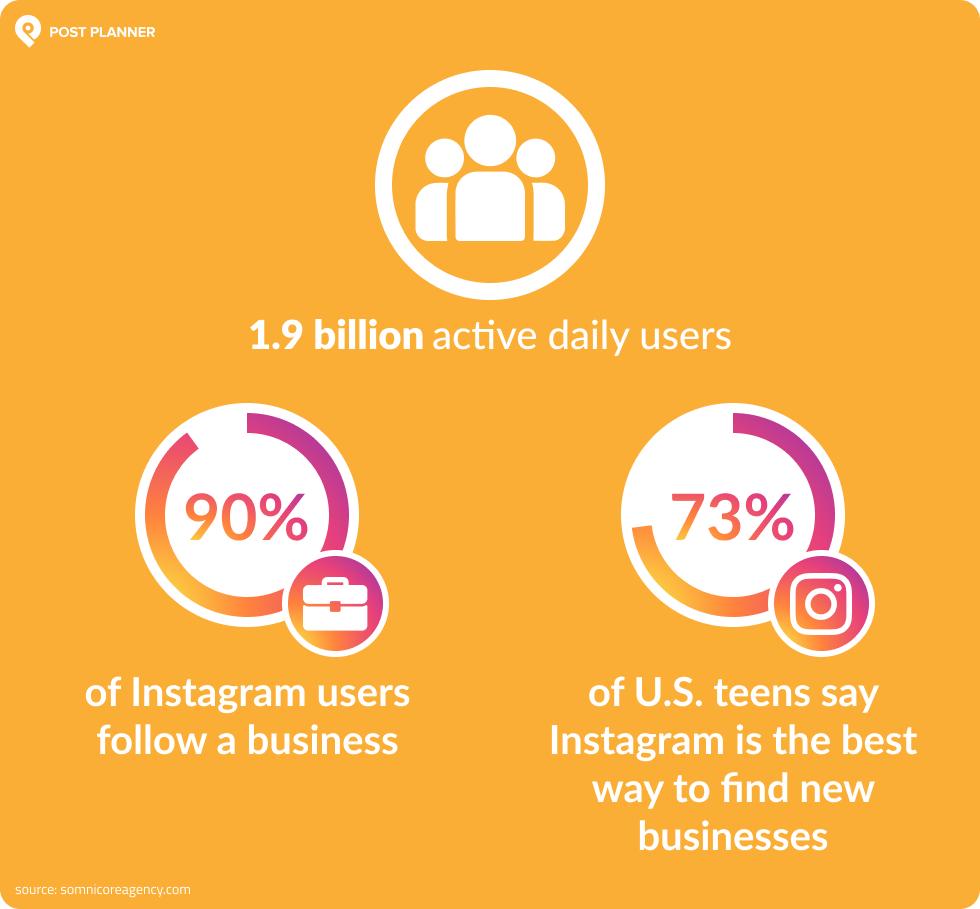 That's a CRAZY amount of growth in a short amount of time!
And the high percentage of daily users means the audience is engaged.
In other words, Instagram is an incredibly safe bet for your company.
AND it's one of the best places to start marketing and trying to gain new followers.
Viewers are ready to buy
As a business, you're looking for a social media platform whose users are ready to make purchases.
In other words, social media is only worth it to a business if your followers want to buy your stuff.
Fortunately, Instagram users are highly open to discovering new businesses and purchasing.
Consider the following:
73% of U.S. teens say that Instagram is the BEST way for them to find new companies.
90% of Instagram users follow a business.

After seeing an ad on Instagram, 50% of Instagram users are more interested in the business they saw advertised.

Ads on Instagram have a potential audience of 1.45 billion users.
If those statistics don't make you excited to start making money on Instagram, I don't know what will!
Visual format encourages purchases
"A picture is worth a thousand words."
When it comes to making money, that saying rings true.
Users online are more likely to engage with visual content than text-based content.
What does that mean for you?
You'll make more money from your visual content on Instagram than you would by using only text on another platform.
There are other ways to increase your engagement and sales even more. Using videos, carousels, reels, and stories are all great ways to improve sales and engagement.
How many followers do you need to make money on Instagram?
One of the most common questions about making money on Instagram is how many followers you need.
Can you make money if you don't have 10,000 followers?
What about 5,000?
1,000?
The real answer to this question is you can make money on Instagram even if you have very few followers.
For example, even if you only have 100 followers, you still might push an extra few high-quality visitors to your site.
One of those visitors might buy a product or service.
However, the number of followers you have will affect the amount of money you make.
How much money can you make on Instagram?
So, how much money does 1,000 Instagram followers make?
It's hard to say exactly, but estimates show that accounts with between 1,000 and 10,000 followers can make a bit less than $1,000 a month.
Once you hit 100,000 followers, a good rule of thumb is that brands will pay about $10 per 1,000 followers for a sponsored post.
In other words, you can start making money with just a few followers, but your earnings will drastically increase as you gain more followers.
It's also important to note that it's impossible to measure precisely how much you'll earn from your followers on Instagram apart from sponsored posts.
For example, you might make money from extra sales, word-of-mouth advertising, and increased brand awareness.
Top 10 ways to make money on Instagram
Learning how to make money from Instagram isn't just about getting sponsored.
There are PLENTY of other ways to make make money on Instagram.
This section will go over our top 10 ways to make money on Instagram.
As you read this list of strategies, keep an open mind.
You might read about a money-making strategy you've never heard of before, but that doesn't mean it doesn't work!
1. Sell your products
Your business sells something you believe offers value to your customers' lives.
If you truly believe in your product or service, the chances are good that there are Instagram users who want to BUY what you're selling.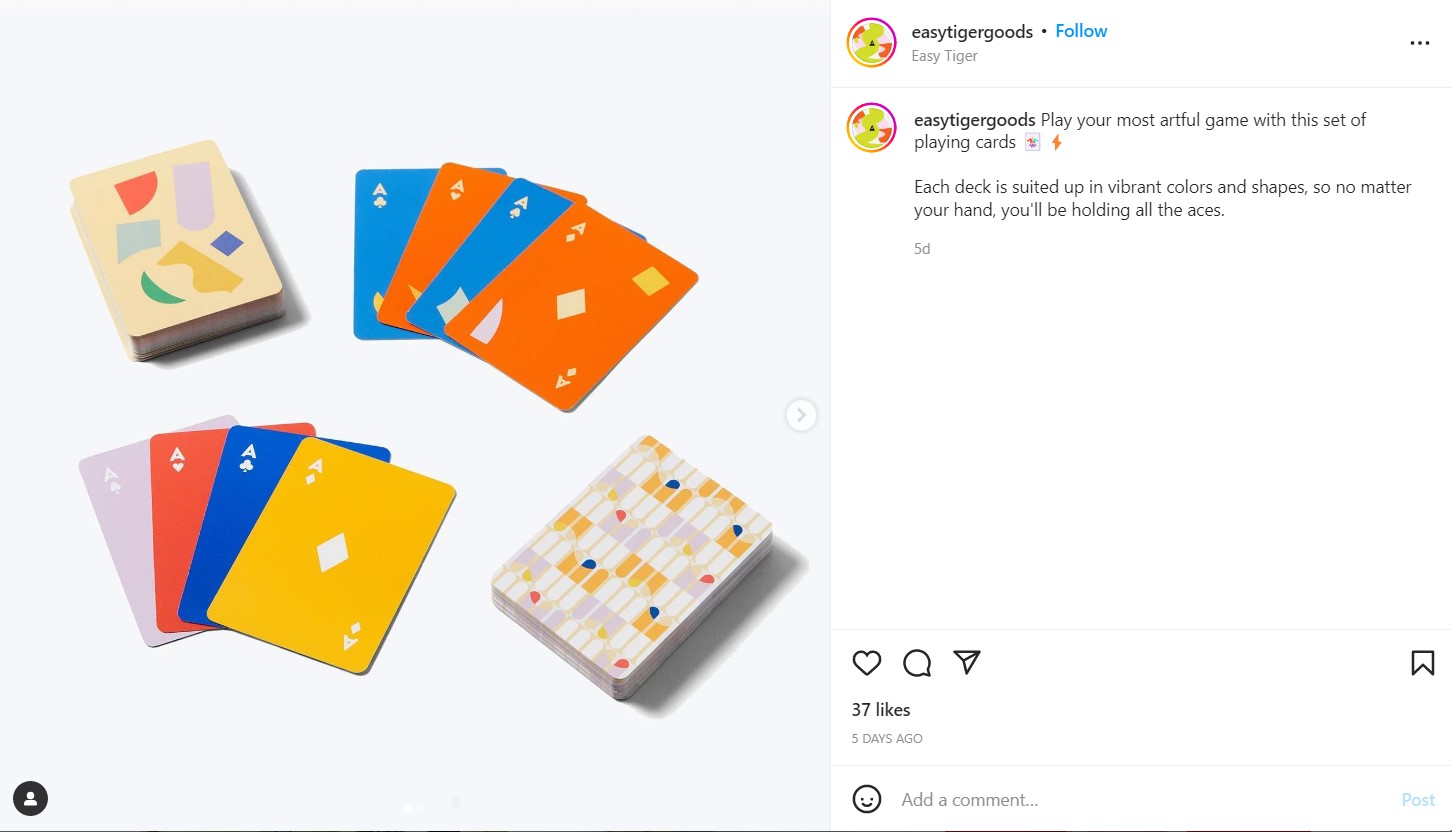 You can make a short advertisement for:
New products

Seasonal products

Upcoming products
In the old days, people had to go to your website, search for the product you were advertising, and buy it the old-fashioned way.
Now, Instagram allows businesses to set up sales posts that enable Instagram users to buy products directly from the app.
Steer clear of making sales posts too frequently, but mixing this into your posting schedule can be a great way to make some money.
2. Get sponsored
When most people think of making money on social media, they think of sponsored posts.
This isn't the only way to make money on Instagram, but it's one excellent way to do it.
Unfortunately, you most likely won't be able to get sponsored until you have several thousand followers.
However, you can start making serious money from sponsored posts once you get sponsored.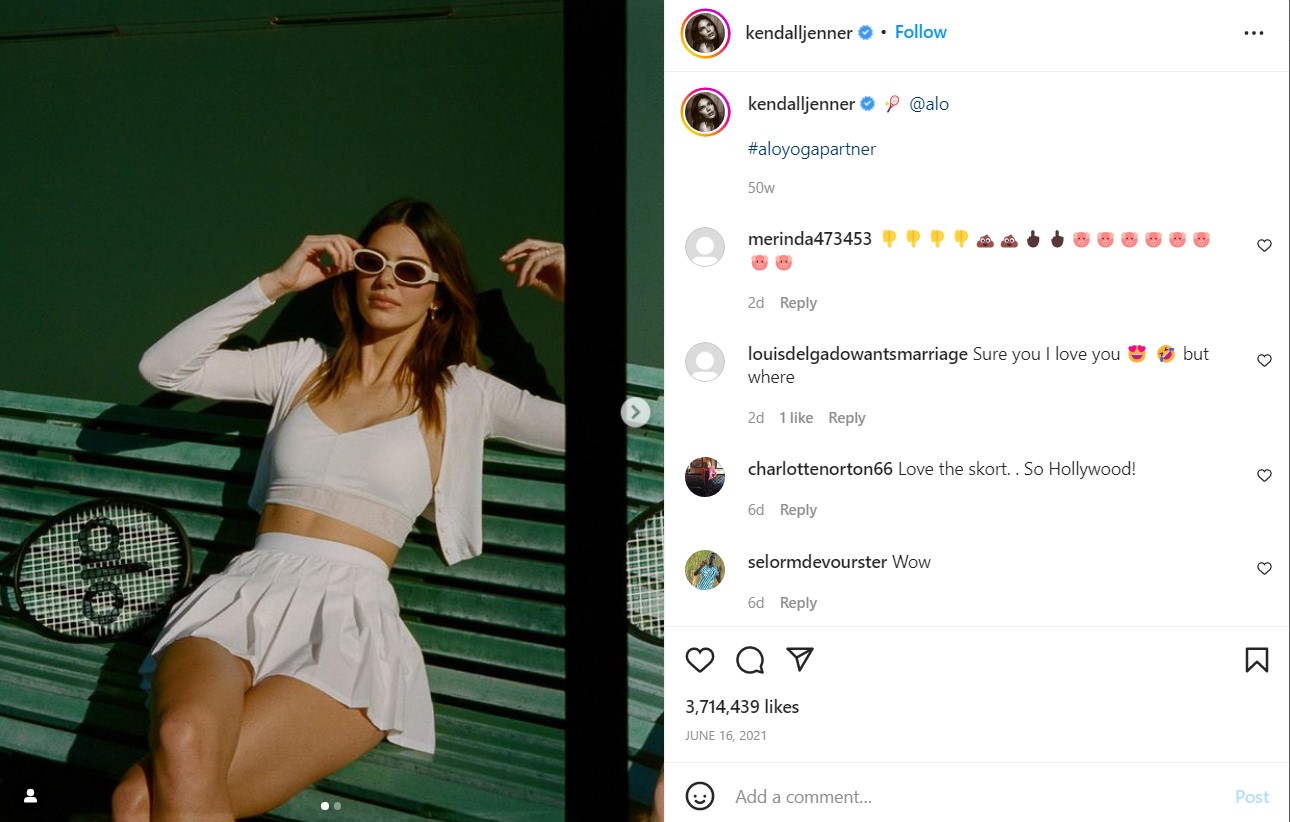 For example, Kendall Jenner (shown above) makes about $611,000 per sponsored Instagram post. Not bad.
While you probably won't make much, even smaller accounts can make some money through sponsored posts.
The trick to maximizing your income from sponsored Instagram posts is getting as many followers as possible.
3. Make affiliate posts
Even if your account isn't big enough to make sponsored posts, you can still make money helping other people sell their products.
Are there products that you use and love?
Making affiliate posts can get you a cut of the profit whenever your followers buy something using your link or discount code.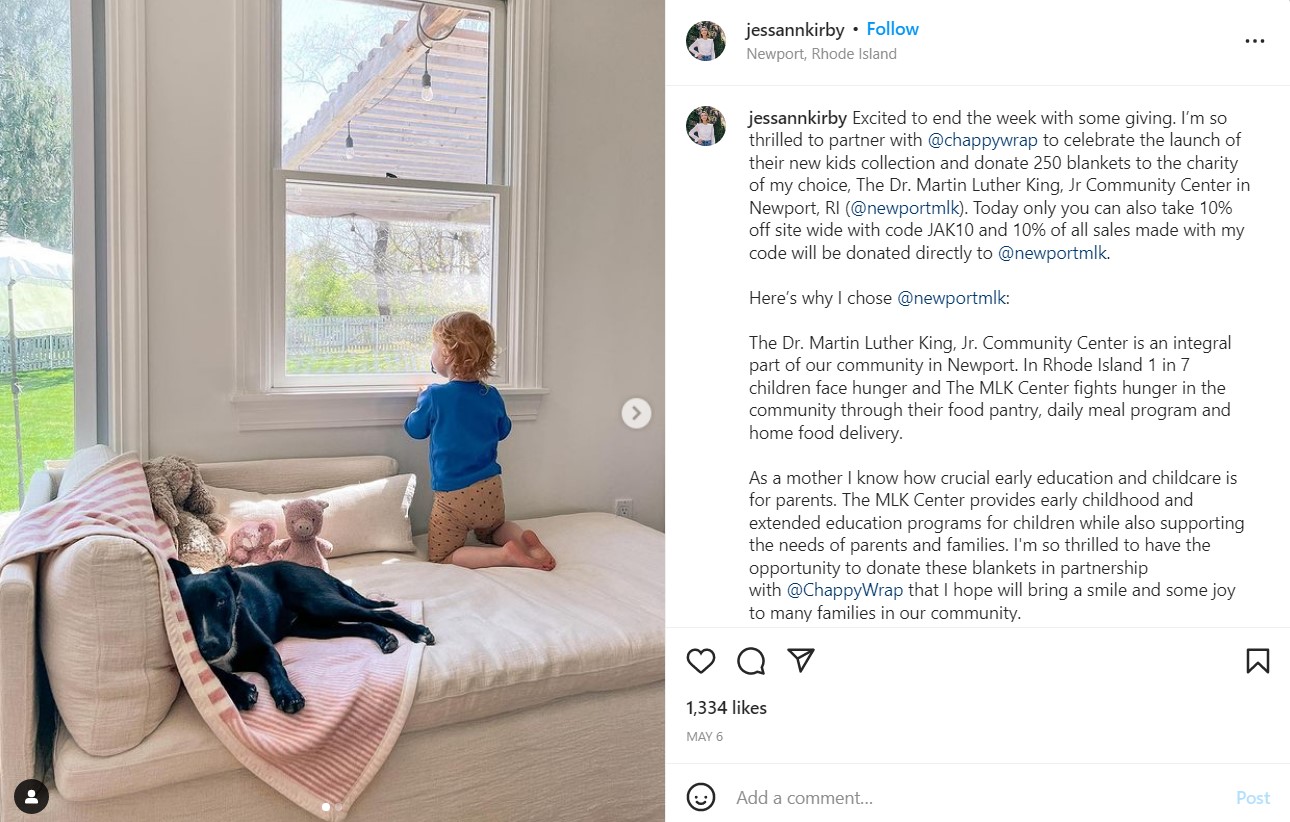 To become an Instagram affiliate partner, you can join one of the affiliate programs like Amazon Affiliates or CJ Affiliates.
As your Instagram presence grows, you may also have other businesses in your niche reach out to you to act as an affiliate marketer for them.
Even if you don't have hundreds of thousands of followers, you may still be able to make $100-$300 per affiliate post!
4. Push people to your website
Some of the BEST ways to make money on Instagram don't even happen on Instagram's platform.
For example, you can increase your business's sales by pushing people from Instagram to your website.
There are 2 ways to do this:
Put the link to your website in your Instagram bio

Encourage people to visit your website in your posts
Increasing your website traffic by using your Instagram can dramatically increase your sales.
Every click to your website from Instagram means the viewer is already highly interested in your products.
It's incredibly important to avoid making every post a direct push to your website.
People will start to view your Instagram account as fake and uninteresting.
Instead, use these posts sparingly and rely on quality content for the remainder of your posts.
5. Increase brand awareness
Every post you make on Facebook increases the likelihood that people will buy from you in the future.
Don't believe us?
Studies show that customers are more likely to buy from brands they recognize, and digital interaction with customers affects 70% of purchases.
In other words, the more often you can get your brand name in front of your followers, the more likely they are to buy from you in the future.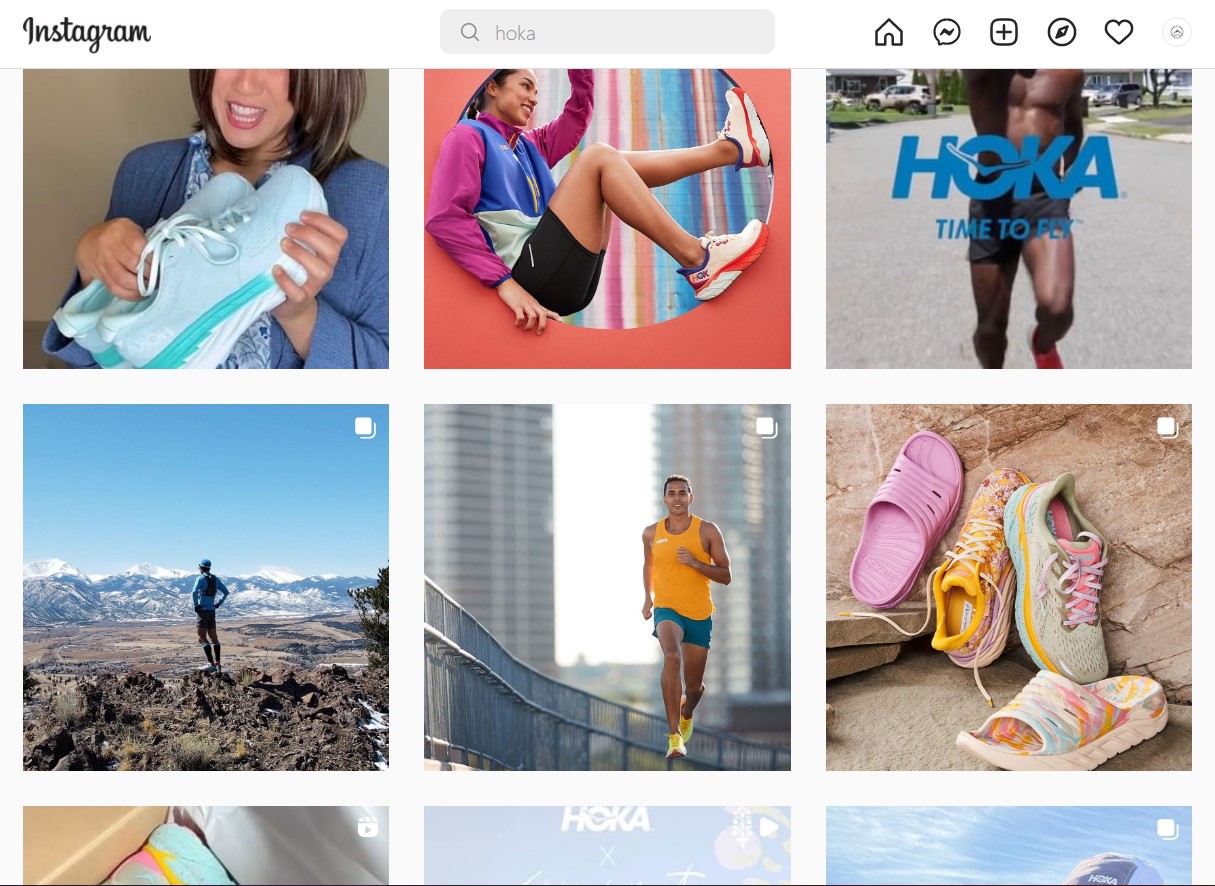 The quickest route to increased brand awareness is frequent, high-quality posts.
Later in this article, we'll talk about how to make great Instagram posts daily while still saving time.
Every post you make gives you a higher chance of bigger future earnings, so post away!
6. Sell Live Badges
One of the newest ways to make money on Instagram is through Live Badges.
Instagram Live is a way for creators to interact with their audience in real-time.
Badges allow viewers to purchase a badge displayed by their name during the live broadcast.
When users purchase these badges, it increases the chances that the creator will see and respond to their comments on the live broadcast.
Additionally, some users buy badges simply to show their support for their favorite accounts.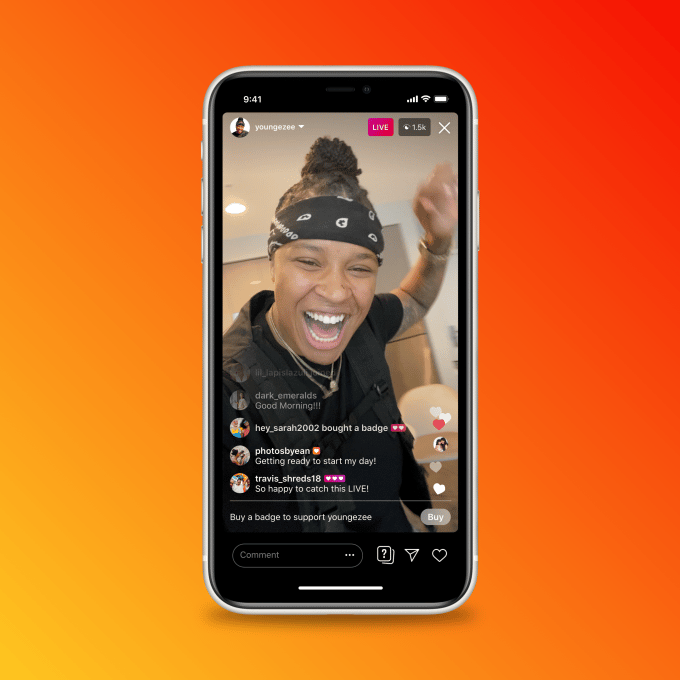 While selling these badges will probably never make you rich, it'll help add to the income you generate on Instagram.
If you don't use Instagram Live, adding these badges won't do much good.
However, if live broadcasts are a regular part of your Instagram strategy, it may be good to offer badges.
7. Sell your services
What if your business sells services instead of products? Can you still make money on Instagram?
YES!
Even if you're a local business selling services, you can still benefit from being on Instagram.
For example, let's imagine that you're a plumber in Clovis, New Mexico.
You could advertise a sale on toilet installations over Instagram to attract new customers.
Advertising services on Instagram may not be as glamorous as advertising products, but it still works.
The key to selling services through Instagram is to try to make every post as visually appealing as possible.
Visual content sells better, so try to make each post catch your viewers' eyes.
8. Advertise sales events
If you aren't posting your sales on Instagram, you're missing out!
People on Instagram are primed and ready to make purchases, so pointing out sales to them is a great way to make money on Instagram!
Another great option is to host sales that are exclusive to your Instagram following.
You can give away a discount code in the caption of your post, making your Instagram seem more exclusive and interesting.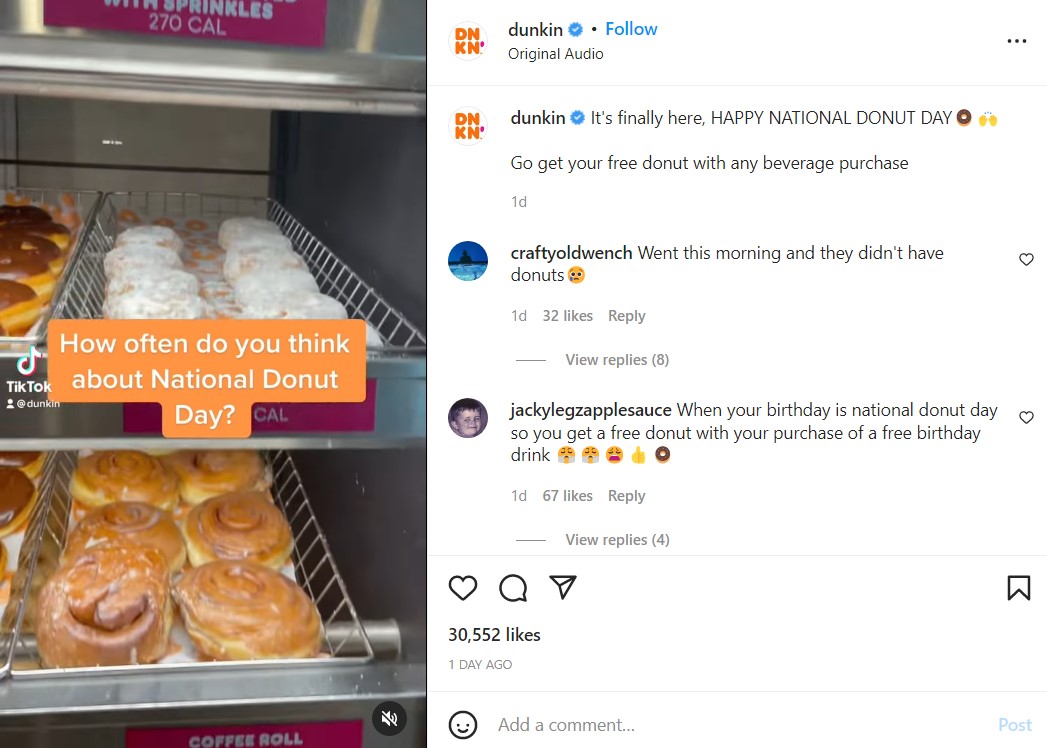 Sales also encourage people to follow you since they won't want to MISS OUT on future sales.
More followers will lead to more sales, which means more money!
9. Host giveaways
The only thing people like more than CHEAP stuff is FREE stuff.
That's why hosting a giveaway on Instagram is a great idea to make more money.
But how can giving stuff away for free earn you more money?
When you host a giveaway, you can make the entry conditions to follow your account and tag 2 people in the post.
If 500 people enter your competition, that automatically means you reached 1000 more people!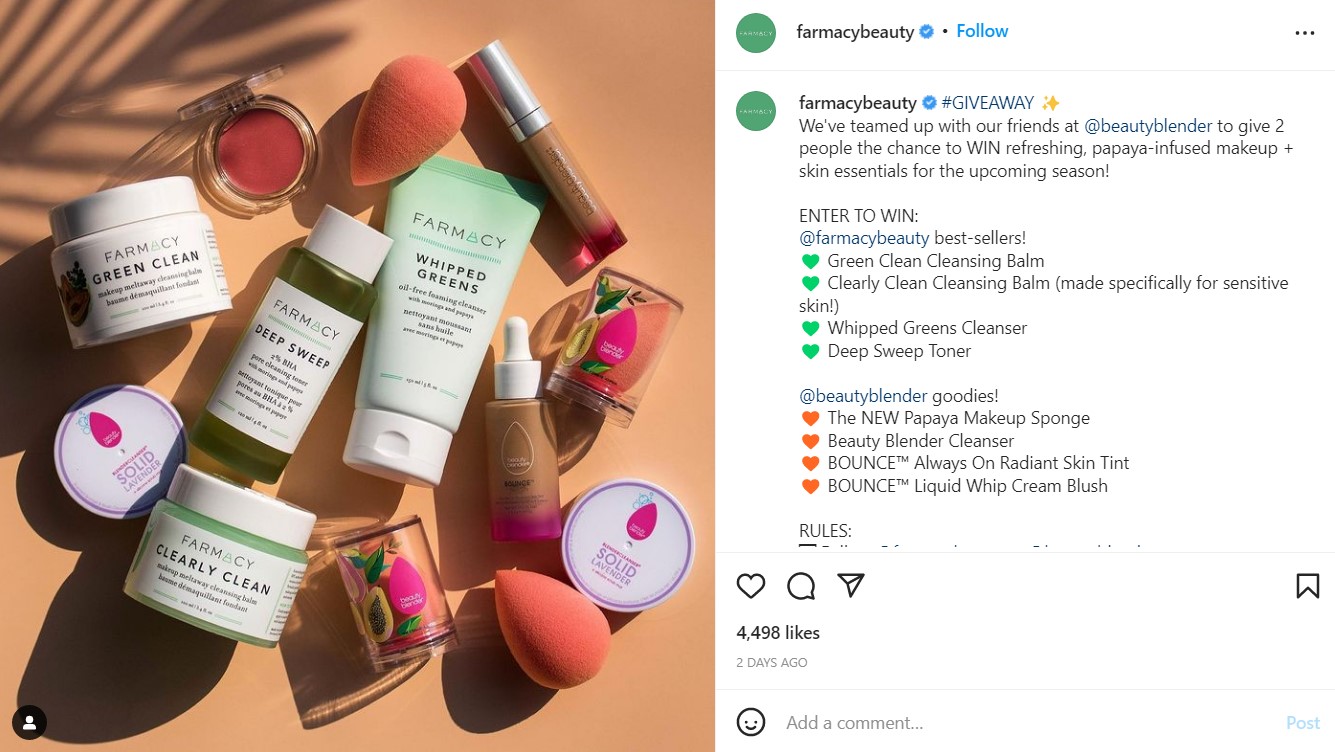 Those new followers will now be more likely to purchase from you in the future.
Your next giveaway will now have even more participants, meaning even greater reach.
You don't have to host a giveaway every day, but hosting seasonal giveaways is a great way to generate interest in your page.
You might even see your sales BOOM during and after a giveaway!
10. Run ads
Until March of 2022, Instagram allowed creators and businesses to show ads in their video content.
While those ads have now been disabled, there are other ways to make money on Instagram ads.
Instagram still allows businesses to pay for targeted ads that will appear as users are scrolling through their feeds.
You don't have to be a huge business to benefit from these targeted ads.
Even smaller local businesses can set ads to target people in their area.
These types of ads are typically profitable.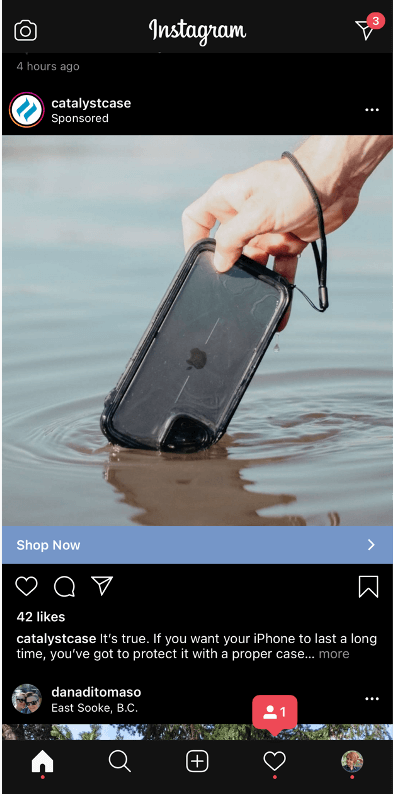 In addition to immediately increasing sales, running ads as a smaller business also increases the chance that you'll gain new followers.
As we pointed out earlier, more followers = more money.
As you're creating ads, be certain that you're only boosting your highest-quality posts.
You definitely want to put your best foot forward with your ads if they're going to work well.
How to use Post Planner to make more money on Instagram
Now that you have a stockpile of money-making strategies under your belt, let's talk about how to do them practically.
One of the biggest roadblocks to improving your Instagram strategy and making more money is TIME.
The better you want your strategy to be (which will make you more money), the more time it takes to execute the strategy.
At least, that's generally true.
When it comes to using tools like Post Planner, the opposite can be true.
In other words, you can actually SAVE time while making MORE money and improving your content strategy.
Let's talk about how to use Post Planner to make more money on Instagram.
Find better content with Content Streams
Every single strategy we talked about shares something in common:
You'll make more money if you get more followers.
The best way to get more followers isn't to purchase them.
Instead, you should simply improve the quality of your content.
Post Planner gathers high-quality content from around the web in its Content Streams.
You can easily search Content Streams by keyword.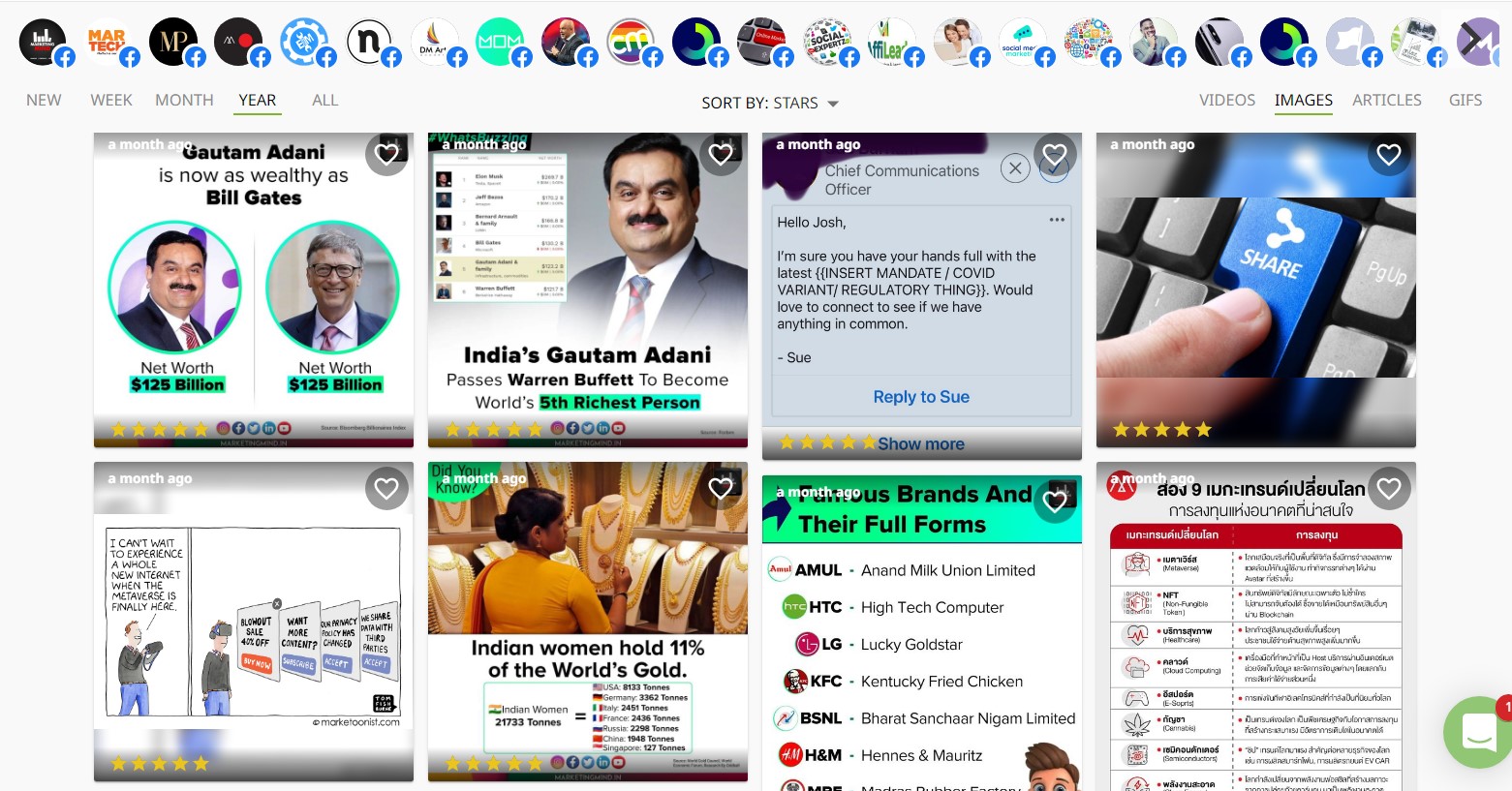 Using Content Streams in your niche, you can quickly find a month's worth of Instagram content.
There are also Content Streams that show general popular content that almost any audience will enjoy. These include:
Quotes

Conversation starters

Memes

Great photos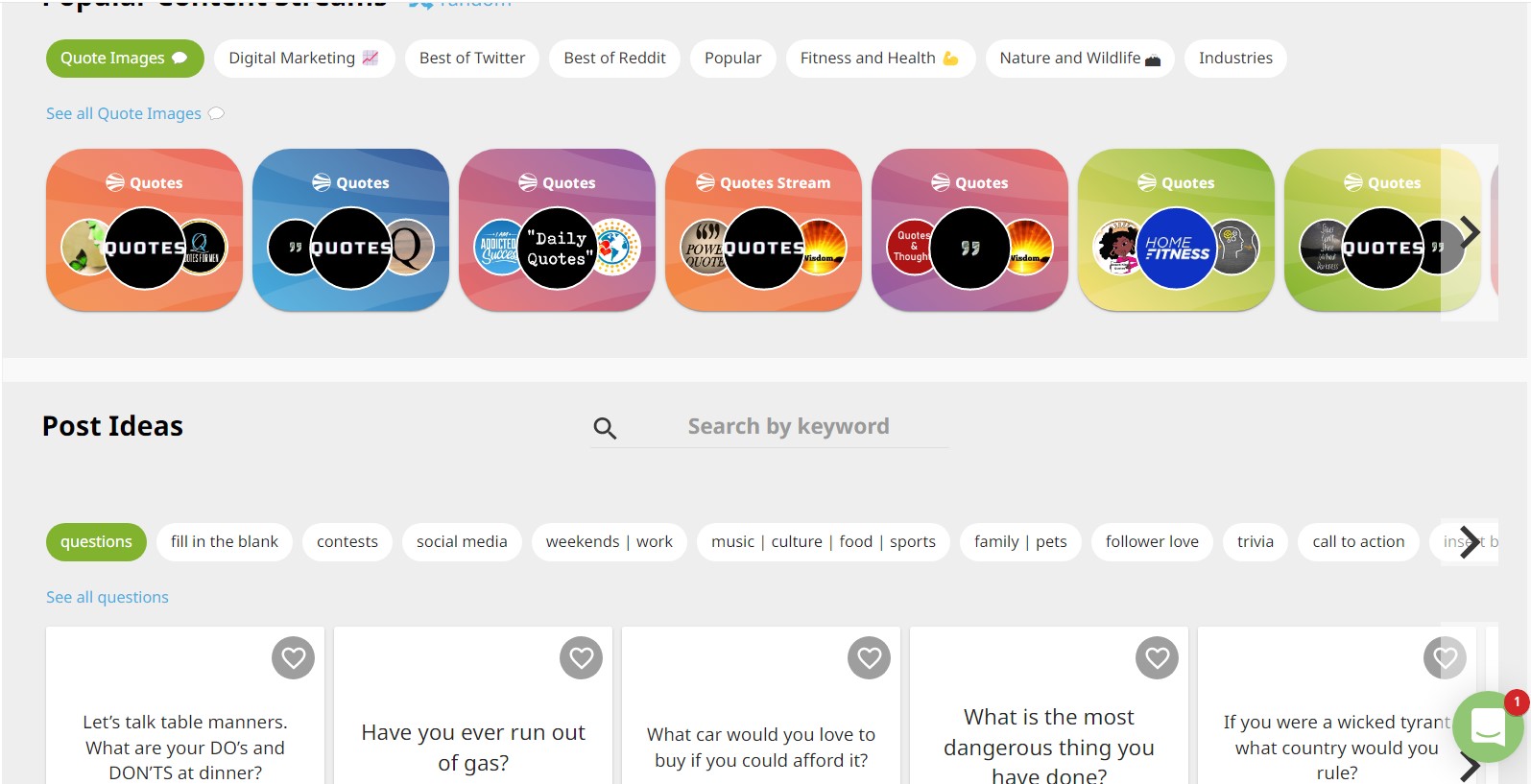 Fill in the gaps in your content strategy with these popular options and watch your follower numbers increase consistently!
Post more frequently with automated posting
Remember when we talked about brand recognition?
Posting more frequently is the key to brand recognition on Instagram.
Without brand recognition, your sales will tank.
It's worth your time to learn how to improve this important metric.
Without Post Planner, posting more frequently is a massive chore.
You have to decide what you're going to post (which we talked about in the last step), then you have to log in to Instagram and make your posts.
Doing this daily (or more than once daily) can be time-consuming.
Fortunately, Post Planner's automated posting tool makes it extremely easy to quickly add posts to a schedule.
When their scheduled time comes, Post Planner will automatically post it to your social media accounts.
Just select your content from the Content Streams, then hover over it and click "Create Post."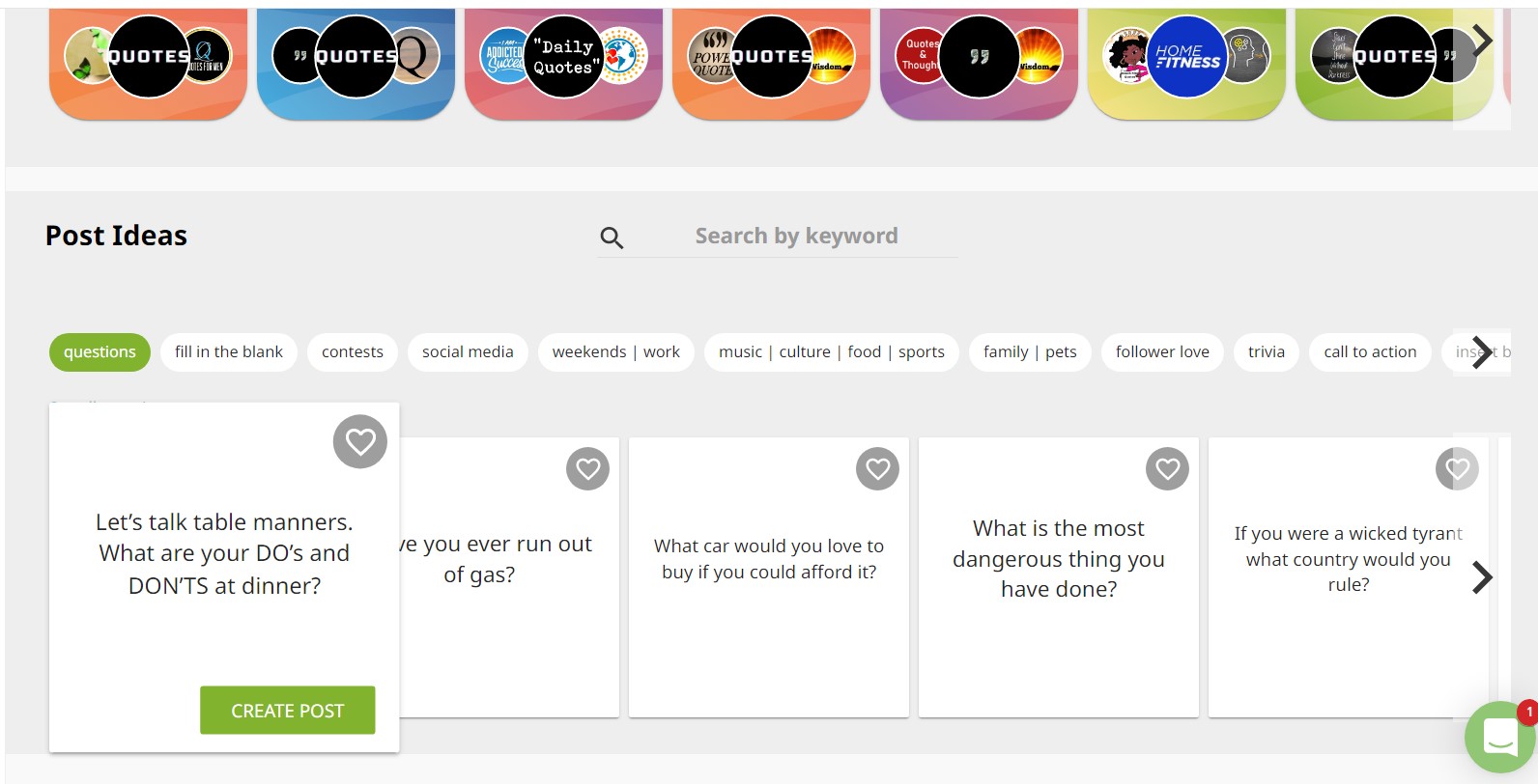 Fill in the caption if you want, then Post Planner will do the rest for you!
Repeat this step to quickly fill up your entire social media calendar.
Save time
If you can save time on your Instagram content strategy, you can spend more time actually improving your social media strategy.
You could:
Share the best content possible

Keep a varied and interesting flow of content on your social media accounts

Interact with your customers (perhaps selling Live Badges)

Create a targeted ad campaign

Host a giveaway
You get the point.
When you save time on your Instagram strategy, you can use your spare time to invest in things that will make you MONEY.
Saving time, ultimately, will help you earn more money, grow your account, and boost your business!
If you aren't sure how much using Post Planner could help your business grow on Instagram, start by using our free trial!
Now get out there and make some money!