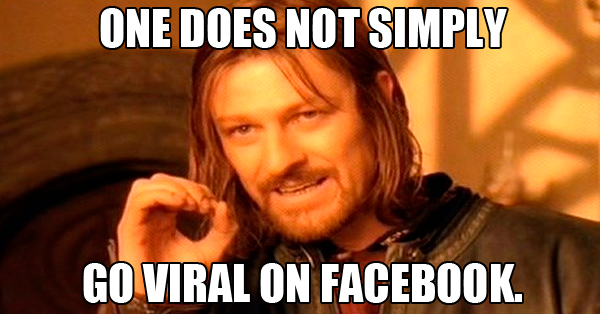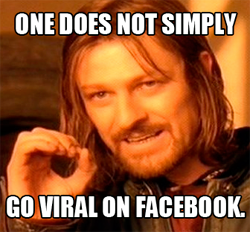 I love me some memes!
Can't get enough of them.
And yes, till last year I pronounced the word "me-me".
What can I say? I'm almost 40 & no longer cool.
Anyway, I'm sure you've LOL'd at a few memes yourself over the years.
So for a laugh I spent the afternoon finding 12 top Facebook pages dedicated to posting memes.
Then I used Post Planner's new Viral Photos feature to show me the most viral meme ever posted on each of these pages.
The results are below.
So prepare for some LOLs... maybe even a ROFL or two. :D
12 of the Most Viral Memes Ever Posted on Facebook
Chuck Norris Meme
There are 2 REALLY popular pages dedicated to Chuck Norris memes. From one of them I pulled this viral image.
Zach Galifianakis Meme
"The Hangover" star provides great fodder for memes -- and this one certainly didn't come up short.
Will Ferrell Meme
Is there a funnier person in Hollywood than Will Ferrell? He was made for memes.
Bruce Lee Meme
Not to be outdone by Chuck Norris.
Adam Sandler Meme
Adam Sandler always makes a great meme.
Family Guy Meme
I've seen lots of memes from "Family Guy", here's one of the best.
Jim Carrey Meme
Like Will Ferrell, Jim Carrey has a face for memes.
NFL Meme
This meme stings if you're a Peyton Manning or Denver Broncos fan.
NBA Meme
Kobe Bryant sets the record straight in this popular NBA meme.
MLB Meme
This Major League Baseball meme took a jab at the haters.
Star Wars Meme
I'm not a "Star Wars" fan, but this meme is hilarious.
Know Your Meme
This popular meme was funny -- and oh so true.
Go Viral
Do you have a favorite meme or favorite Facebook page that posts funny memes?
Please share your picks in the comments below.
And watch this video to learn how to find more viral images that'll drive your fans nuts: