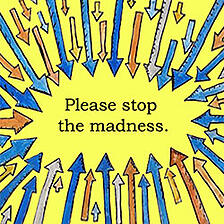 Are you overwhelmed by all the changes in the world of Facebook marketing?
There's SO MUCH noise out there.
"Do this!" they say. "Don't do that!" they say. "And definitely never, ever do THAT!"
Huh?! Where do you even begin?
My answer: start with the things that waste your resources. Remember the 80/20 Rule: 80% of the results come from 20% of our efforts.
So focus on the 20%, people!
>> Click to Tweet <<
In this article, I'll try to help you do that by showing you 7 ways you may be squandering resources on Facebook.
So let's get started!
7 Ways to STOP Wasting Time & Money on Facebook Marketing
1. Quit Building Apps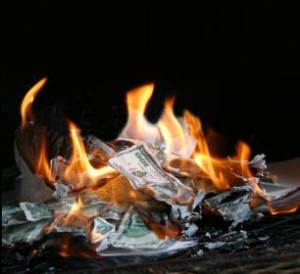 I hear all kinds of crazy ideas about what will be the next big Facebook app. Most of these concepts will NEVER come to fruition, mostly because they just aren't very good. :)
Some Facebook "experts" even suggest spending tens of thousands of dollars building an app from scratch -- claiming the app will pull in lots of new fans & customers.
Most small businesses should reject this advice.
What to do instead
Don't build an app from scratch!
Instead, buy a ready-built app from a developer. Use the money you save to market & advertise your business to your target audience.
2. Your Contests Suck
Giving away the wrong prize is one of the fastest ways to kill a Facebook contest!
And yes, Facebook's ban on Like-gates will make promoting your contest even more difficult.
But relevant fans will always matter more than sheer fan numbers. The right prize attracts contest participants who are actually interested in your page & what your business has to offer.
What to do instead
Give away your own product or another prize relevant to your niche.
>> Click to Tweet <<
Here's a great example: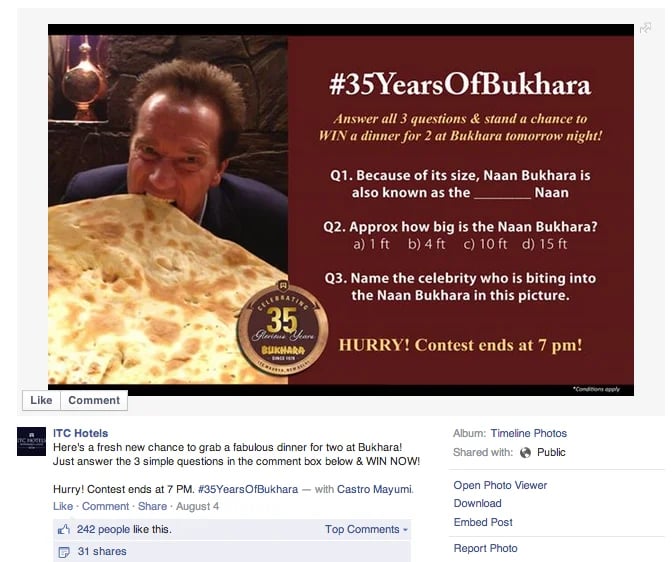 3. Post Better Stuff
The aggressive sales pitch is a dying art. In-your-face marketing has been replaced by marketing that educates & helps the potential customers businesses are trying to convert.
You likely ignore most messaging that pushes you to "Buy, buy, buy!" I know I do.
And posting sleazy sales content on your Facebook page is a complete waste of time.
So good Facebook posts are key!
>> Click to Tweet <<
What to do instead
Optimize your content for your target audience by following the 3 P's of posting on Facebook:
Personal
Purpose
Promotion
Guy Kawasaki has mastered the "Purpose" part of the 3 P's. Every day he posts content that provides tremendous value for his audience.
4. Time is Money
Many things you do on Facebook are probably a waste of time & energy. ;)
But there are great tools that can help with content curation, scheduling, contest creation, etc. And the right app can help take your business to the next level.
Post Planner blogger Scott Ayres wrote this post about how he managed his Facebook page from the beach:
Here's some wise advice from Rick Warren:
Time is your most precious gift because you only have a set amount of it.
What to do instead
Check out Post Planner. :)
5. Boosting the Wrong Posts
Have you seen Facebook pages that pay to boost every post?
That's great if you have an unlimited budget, but for most small businesses, boosting every post is a waste of cash.
The real problem is most companies lack a strategy for boosted posts. They boost every post hoping their content reaches every fan every time.
What to do instead
Instead of boosting every post, earmark money for Facebook ads that target relevant fans. Only pay to boost your most important, strategic content.
6. Poor Facebook Ads
I spend a few thousand dollars a year on Facebook ads. But I must reach a highly targeted audience for those ads to be successful.
One Facebook "expert" actually recommended that local businesses advertise in foreign countries just to get more fans. Don't do it!
>> Click to Tweet <<
What to do instead
Use Facebook ads to target relevant fans in the right demographics.
7. Buying Fake Fans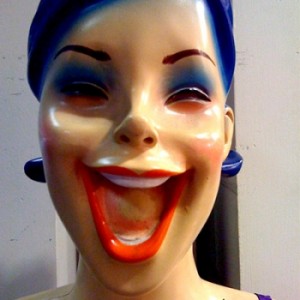 Don't EVER buy Facebook fans!
NEWFLASH: they are fake.
It's like paying mannequins to attend your event.
What to do instead
Post great content that attracts fans who are truly interested in your page & industry.
Key Takeaway
80/20, baby!
Don't ever forget it! Focus on the 20% that will get you 80% of the results.
Only then will you truly master marketing on Facebook.
Now it's your turn! What activities constitute your 20%?