Want to learn how to post an Instagram carousel?
This article shows you how to use IG carousels to boost engagement and get more followers.
—
We all know how to use Instagram, right?
You just choose a picture you want to share, add a caption and post it.
Right?
What if I told you there's a better way to leverage Instagram to drive new customers to your business?
Yep, carousel posts!
Carousel posts on Instagram are single posts that include more than one photo.
That may sound like a simple idea...
But carousel posts are pretty much guaranteed to improve your engagement and earn you more money!
This post will show you WHY you should use carousel posts, HOW to create them, and HOW to automate them for maximum engagement.
Let's get started!
We'll cover:

How to Post an Instagram Carousel (and SPIKE Your Likes)
One of the keys to success on Instagram is getting your posts in front of viewers for as long as possible.
That's why carousel posts are so beneficial — they encourage viewers to spend MORE time looking at your posts.
The increased engagement from these posts leads to various benefits:
More likes and comments

More tags

More followers
Why Instagram carousel is worth your time
Instagram carousel has been around since 2017.
But many businesses haven't jumped at the opportunity to post up to 10 pictures simultaneously.
These carousel posts appear with small arrow icons to indicate the viewer's ability to swipe to see more photos.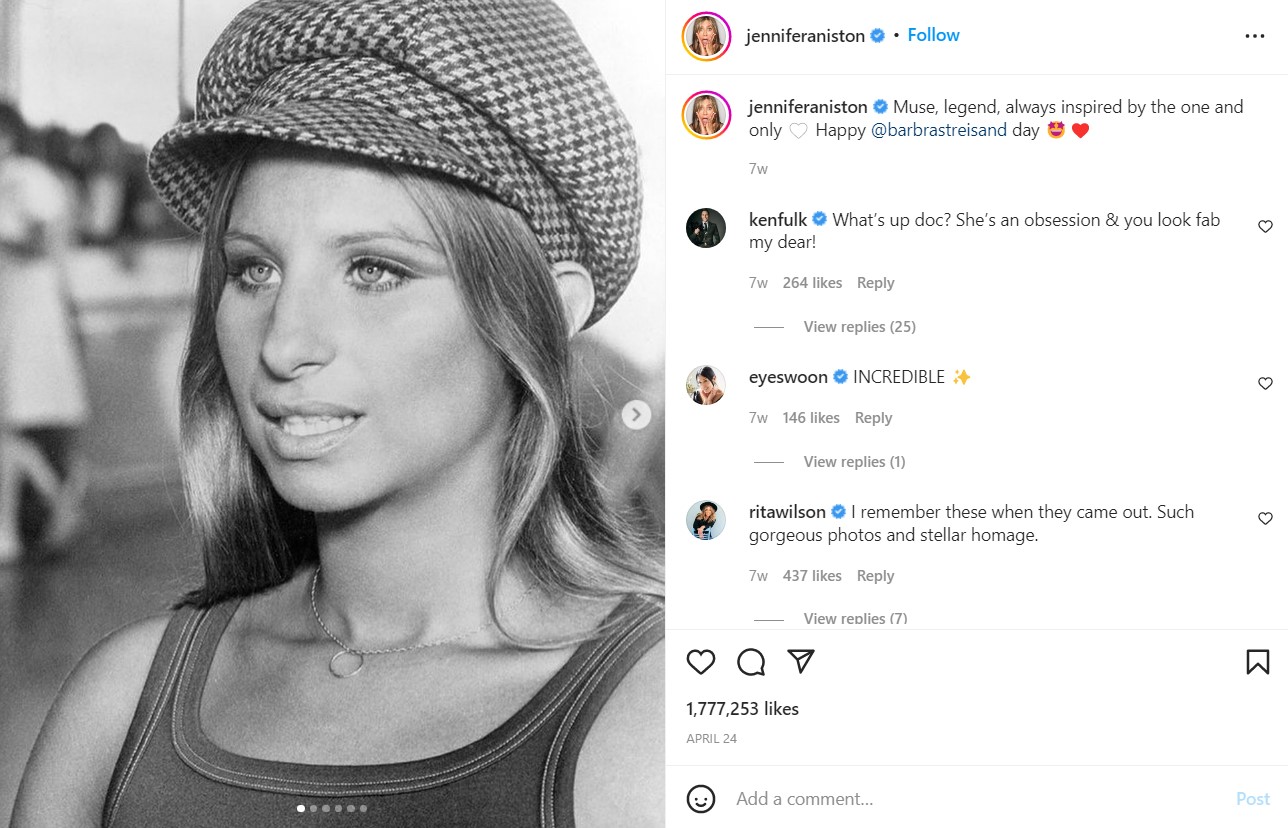 Whenever something changes, most of us like to stick with how we've always done it.
Carousels are no different.
Is it worth changing it up and trying to post Instagram carousels?
Or should you just keep posting single pictures and hope for the best?
In our opinion, Instagram carousels are worth putting in some effort to learn how to do them well.
They improve your Instagram presence without much extra effort!
Carousels outperform other Instagram posts
The goal of using Instagram is to get engagement so you can drive more sales to your website.
Carousels help you achieve that goal by getting higher engagement numbers than single photos OR videos.
On average, carousels receive almost a 2% engagement rate, whereas images receive 1.74% and videos receive 1.45%.
Even though carousels don't get a massive engagement boost, they consistently get more likes and comments!
Over time, that means you'll get more followers and more sales.
In other words, carousel posts eventually translate into FREE money!
Keep people's attention longer
The longer you can keep people's attention on Instagram, the more likely they'll be to:
Like, comment, or tag a friend

Follow (if they aren't already)

Check out your profile page

Click on any links you have in your bio
Consider how much longer a 10-picture carousel will keep someone's attention than a single picture.
For example, it takes someone about 3 seconds to look at a picture. A regular post will keep them for 3 seconds plus the time it takes them to read the caption (if they make it that far).
On the other hand, a carousel post could potentially keep their attention for a whopping 30 SECONDS plus the caption.
Over time, this extra attention to your posts can mean HUGE gains for your page.
How to make an attention-grabbing Instagram carousel
How should you use carousel posts? Should you post 10 random pictures and hope for the best?
Should you post videos on your carousel or just photos?
When it comes to Instagram carousels, people have a lot of questions.
Fortunately, we have answers about how to create a carousel post on Instagram.
In this section, we'll discuss how to use Instagram carousel posts effectively.
However, you should also remember to incorporate a BASIC Instagram content strategy into your carousel posts to make them as effective as possible.
Use all 10 slides
How many slides should you use on an Instagram carousel post?
ALL of them!
Remember:
The primary goal of a carousel post is to keep a user's attention for as long as possible.
One of the best ways to do that is to add more pictures and videos for them to look at.
Every picture you add to your carousel might earn you another few seconds of attention.
In those seconds, your viewer might choose to:
Comment

Tag a friend

Click on your profile
In other words, the MORE pictures, the BETTER!
But since Instagram caps it at 10, you'll have to settle for that.
Tell people to swipe left
Not all your viewers will instantly notice that they're looking at a carousel post.
Does that matter?
YES!
If your viewers don't know they're looking at a carousel post, they'll keep scrolling instead of looking through all 10 photos!
To help avoid this problem, encourage your viewers to swipe left on your post to see more pictures.
Want to make sure they see your carousel post?
Add text directly to your picture, telling them to swipe left.
A carousel post is a waste if your viewers don't know it's there!
Creatively tell them to swipe if you want to see your engagement increase (like the example above).
Mix photo and video
Your Instagram posts should never become repetitive.
If they do, your viewers will get bored and UNFOLLOW you.
Your Instagram carousel posts are no different!
You need to keep them interesting enough to encourage your viewers to swipe through all 10 slides.
One great way to keep your carousels interesting is by mixing in photos and videos.
If you follow this strategy, however, make sure that your videos are short, sweet, and well-made.
Another benefit of mixing in video is keeping your viewers' attention longer.
Once again, more attention = more engagement, more followers, and (eventually) more money.
How to automate your Instagram carousels
One of the biggest reasons more businesses don't incorporate carousel posts into their Instagram strategies is that they make finding enough images harder.
For example, you might post on Instagram 10 times a week.
That's only 10 images if you do regular posts.
However, carousel posts could make that same week require 100 pictures!
Here's the good news:
There's a way to make it MUCH easier on yourself.
You can use tools like Post Planner to speed up content discovery and automate your Instagram content plan.
Let's talk about how to use Post Planner to maximize the benefit you receive from your Instagram carousel posts.
If you don't already subscribe to Post Planner, now would be a great time to sign up for a free trial so you can follow these steps!
Create your posting schedule
Before you can start automating your Instagram carousel posts, you need to tell Post Planner when you want to post to your social media channels.
Go to the posts tab at the top of your Post Planner dashboard, then select "Queue Plans" on the left-side toolbar.

Here, you can choose when you'll allow Post Planner to post on your social media and what types of content to post at each time.
For example, you might choose to post videos on Monday, Wednesday, and Friday mornings and pictures on Tuesday and Thursday evenings.
Use Content Streams to find content
Now it's time to fill out your posting schedule with excellent content from around the web.
Content Streams are the fastest way to find curated content for your followers.
Just search for a Content Stream in your niche, then look for posts that fit your content plan.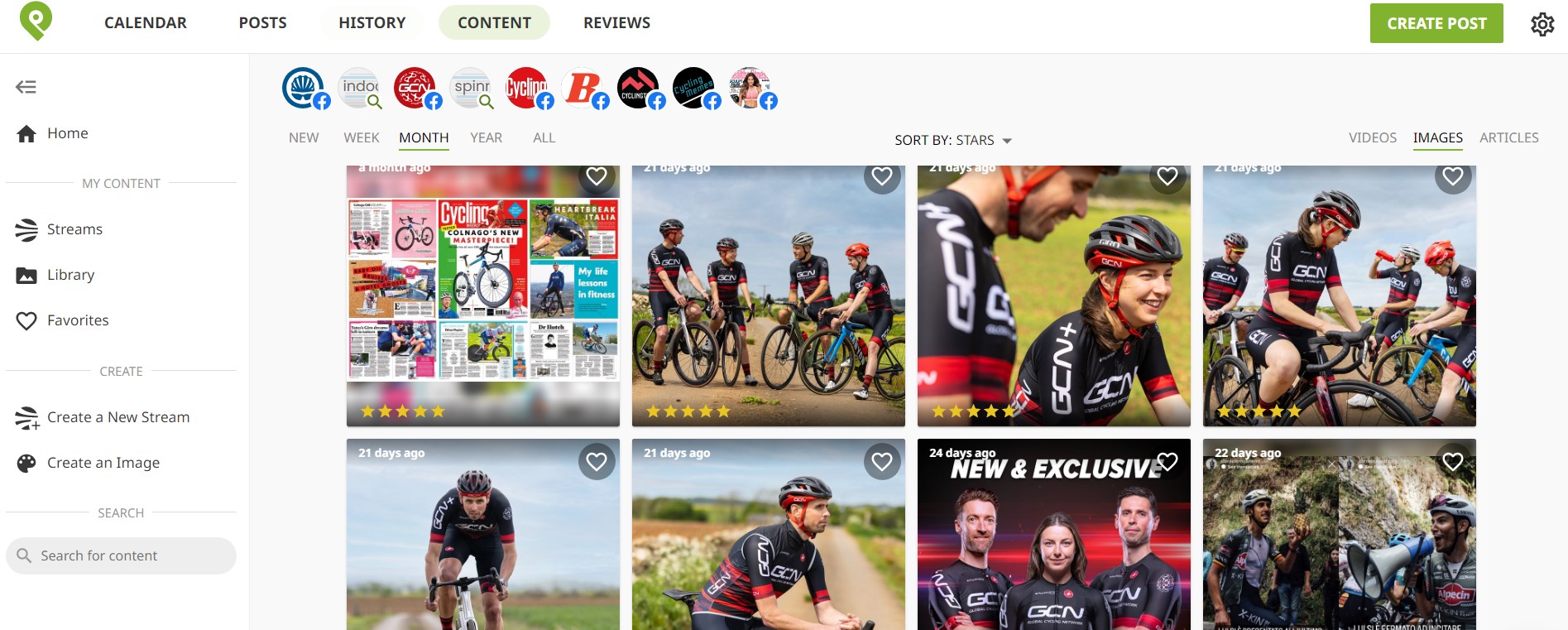 Post Planner sorts content by stars (you can change the sorting options if you want). Stars measure how likely a post is to earn engagement on your social media channels.
When you find content on Post Planner, you don't have to wonder if you're getting good content that will boost engagement.
You'll be getting PROVEN content that has already done well with audiences just like yours.
Finding content through Content Streams drastically speeds up the content discovery process, meaning you can fill multiple carousel posts in a short period (compared with the hours it might take to find or create that content in other ways).
Add multiple photos to your post
Here's where it gets excellent: Post Planner can create carousel posts directly in the dashboard.
In other words, you can select the pictures from multiple posts and combine them all into a carousel post with just a few clicks!
1. Select a post that you want to include in your carousel.
2. Click "Add more media."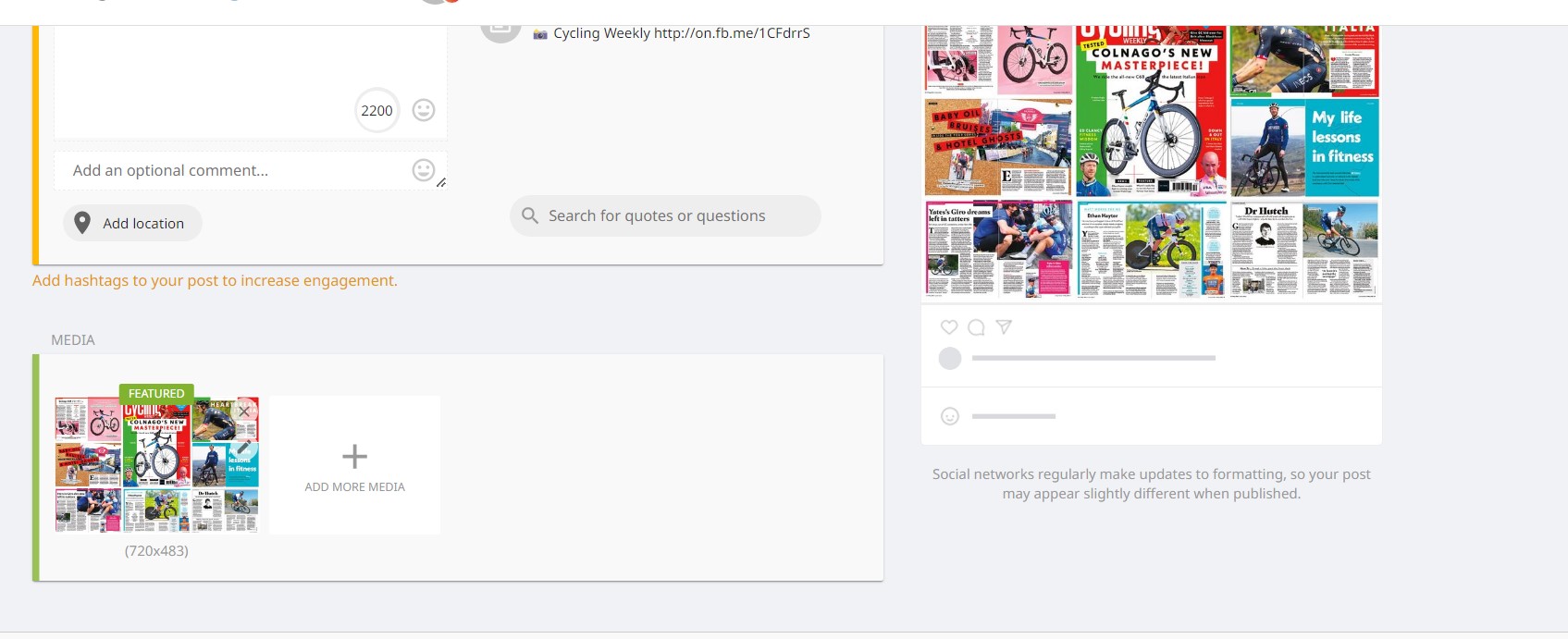 3. Exit out of the post.
4. Select another post to add to your carousel.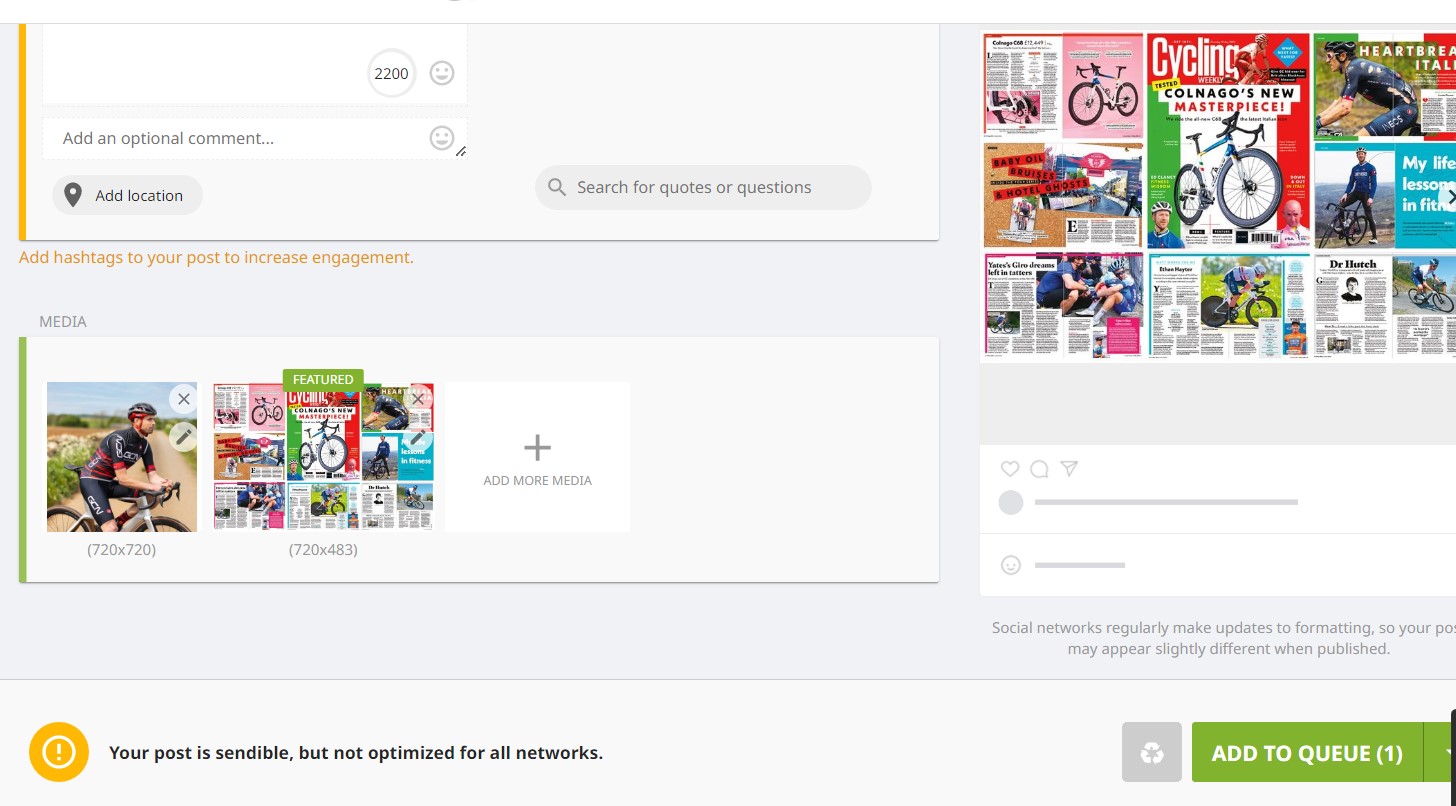 5. Repeat until you fill up your carousel post!
6. Click "Add to queue."
When Post Planner posts these images to your Instagram, it automatically groups them as a carousel.
You could create a week's worth of carousel posts in just an hour!
Post Planner will automatically send them to Instagram at the times you chose when you were creating your posting schedule.
Conclusion
Instagram can be tricky, but here's one thing we know for sure:
Carousel posts BOOST ENGAGEMENT!
Don't let that opportunity slip away just because it takes extra effort to find more pictures!
Instead, use Post Planner to quickly find amazing images for your carousels
Then, sit back and watch as Post Planner automatically does the hard work for you!
By following the steps in this article, you should start to see consistently higher engagement on your carousel posts (and more followers on your Instagram)!
Good luck!