Want to expand your business's reach with Instagram?
Instagram has been a MAJOR growth channel for influencers and businesses over the last decade.
And you, too, can get in on the action.
But to truly grow your page, you need to have the fundamentals down.
The key here?
It all starts with creating an Instagram Business account.
How to Create an Instagram Business Account in 8 Steps
This guide will show you how to set up a polished Instagram business account.
We'll cover the value of a business page and the step-by-step process to get your account up and growing.
You'll learn:
What is an Instagram Business account?
An Instagram business account is used for branding and acts as a marketing vehicle.
Business accounts have many more features than personal accounts.
They also typically reach more people and allow you to leverage key growth features such as:
Contact Buttons (Email & Phone)

Product tagging & Instagram shopping features
Boosting posts
Reports
These features can't be accessed on a personal account, so it's a no-brainer if you're a business.
Why is an Instagram Business account crucial?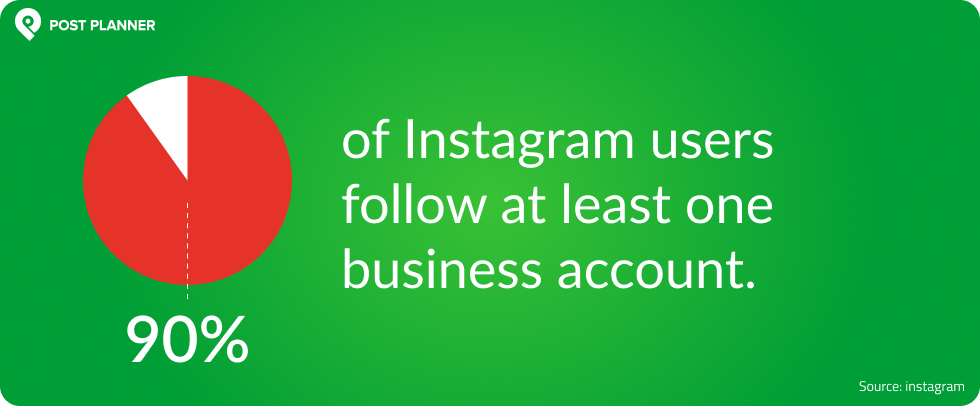 Instagram business account tools make marketing your brand way more simple.
Here are 5 eye-opening reasons why.
1. You get insights & valuable analytics
Instagram first announced this valuable business tool in 2016.
Insights give you the ability to see how your posts are performing daily, weekly, and monthly.
This helps when you want to come up with content your audience enjoys.
Analytics reports your follower demographics like age, gender, and follower location.
Other features include button taps, story views, and profile visits.
These analytics help you optimize your content to better suit your audience in the future.
2. You can use your business page to advertise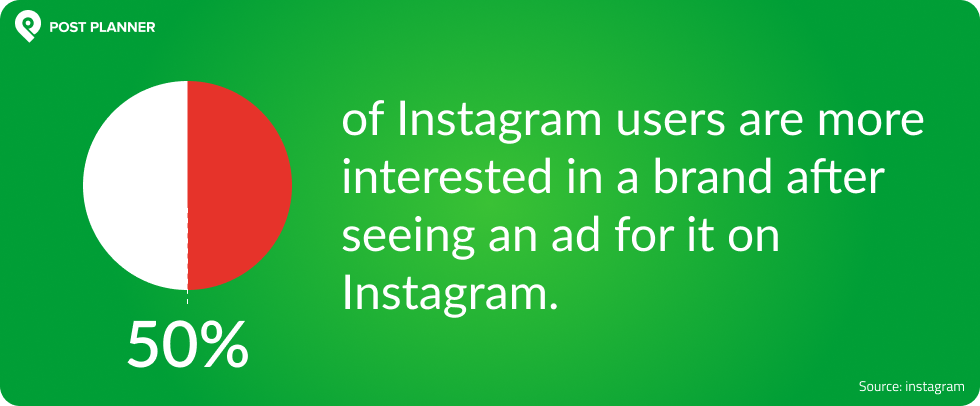 Having a business page allows you to advertise using Instagram.
You'll find a "Boost Post" button next to your posts allowing you to show your post to a broader audience.
Boosting posts is handy if you want more engagement on your posts — rather than it happening organically.
And since Facebook owns Instagram, you can advertise in more detail using the Facebook Ad platform. (More on this later in the article.)
3. It's easy for leads to contact you
Simplicity is crucial.
How many times have you tried contacting a business, and it was like pulling teeth?
Your Instagram Business profile has a convenient "email" or "call" button that allows followers to contact you with inquiries.
Think about it:
This button is better than a DM because you're more than likely to check your calls and emails than your direct messages.
These buttons reduce customer response time, which adds professionalism to your brand.
How?
88% of leads expect businesses to respond to their emails, and other communications within 60 minutes of delivery.
4. Your brand gains more trust
Having a well-built Instagram business page establishes a higher level of trust.
Why?
An Instagram Business page makes your audience view you as a more established brand than if you just had a personal profile.
On top of that:
As you grow your business page, you'll get more engagement, giving your brand more social proof.
5. You increase your organic reach
Lastly, an Instagram business page is great for reaching your audience organically.
Organic reach is the number of people you reach without investing money in advertising (Although you could still run ads if you choose to).
Hashtags and post tagging have been a major part of Instagram growth strategies in the past 6 years (More on this later).
This makes a lot of sense since there are 1.074 billion Instagram users worldwide and 63% of them check the app at least once per day.
How to change your personal account into a business account
We'll first go over how to convert a personal account to a business one. (We'll cover creating one from scratch in the next section.)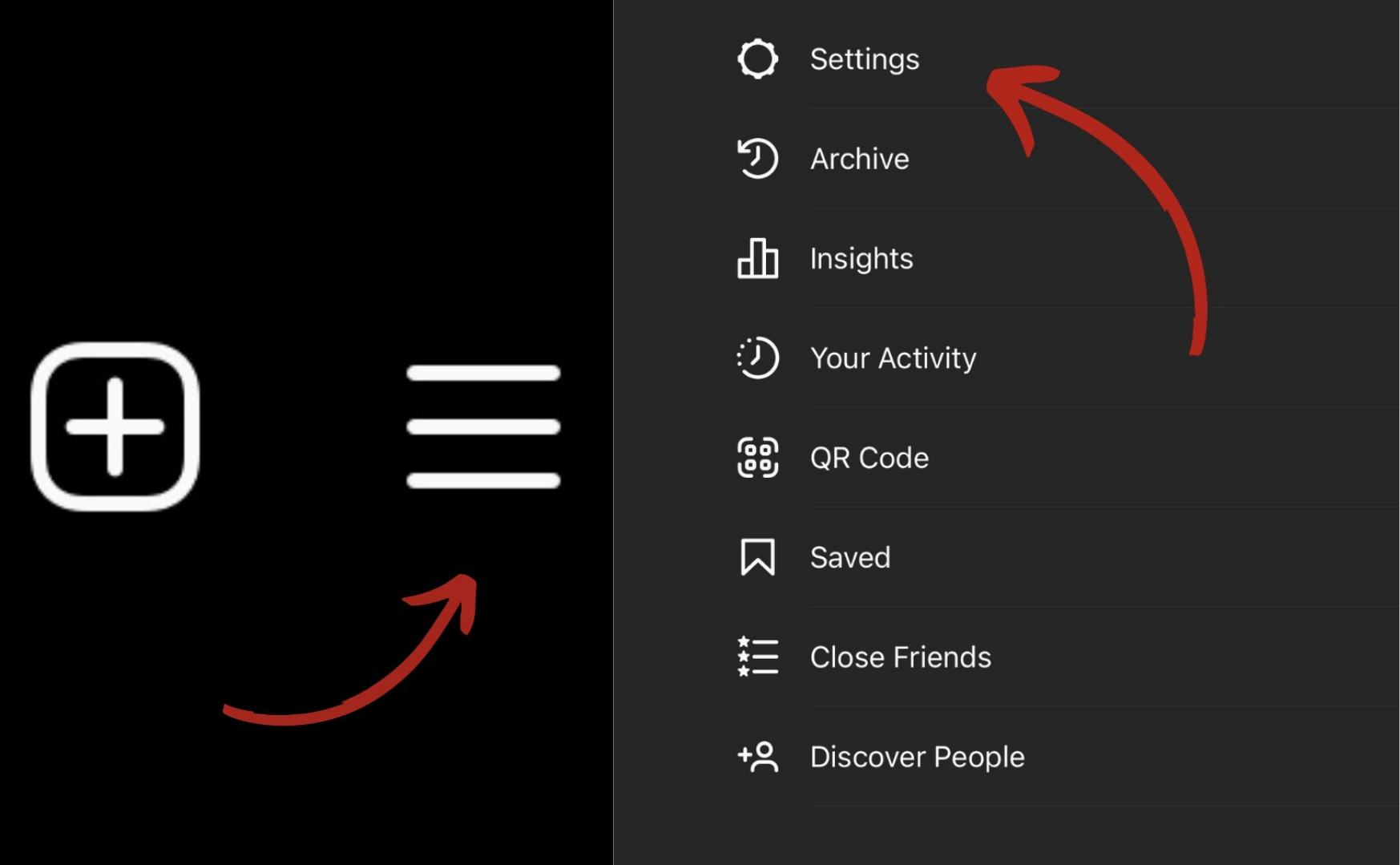 1. Go to your Instagram account settings by clicking the three bars at the top right-hand corner, then tap "settings."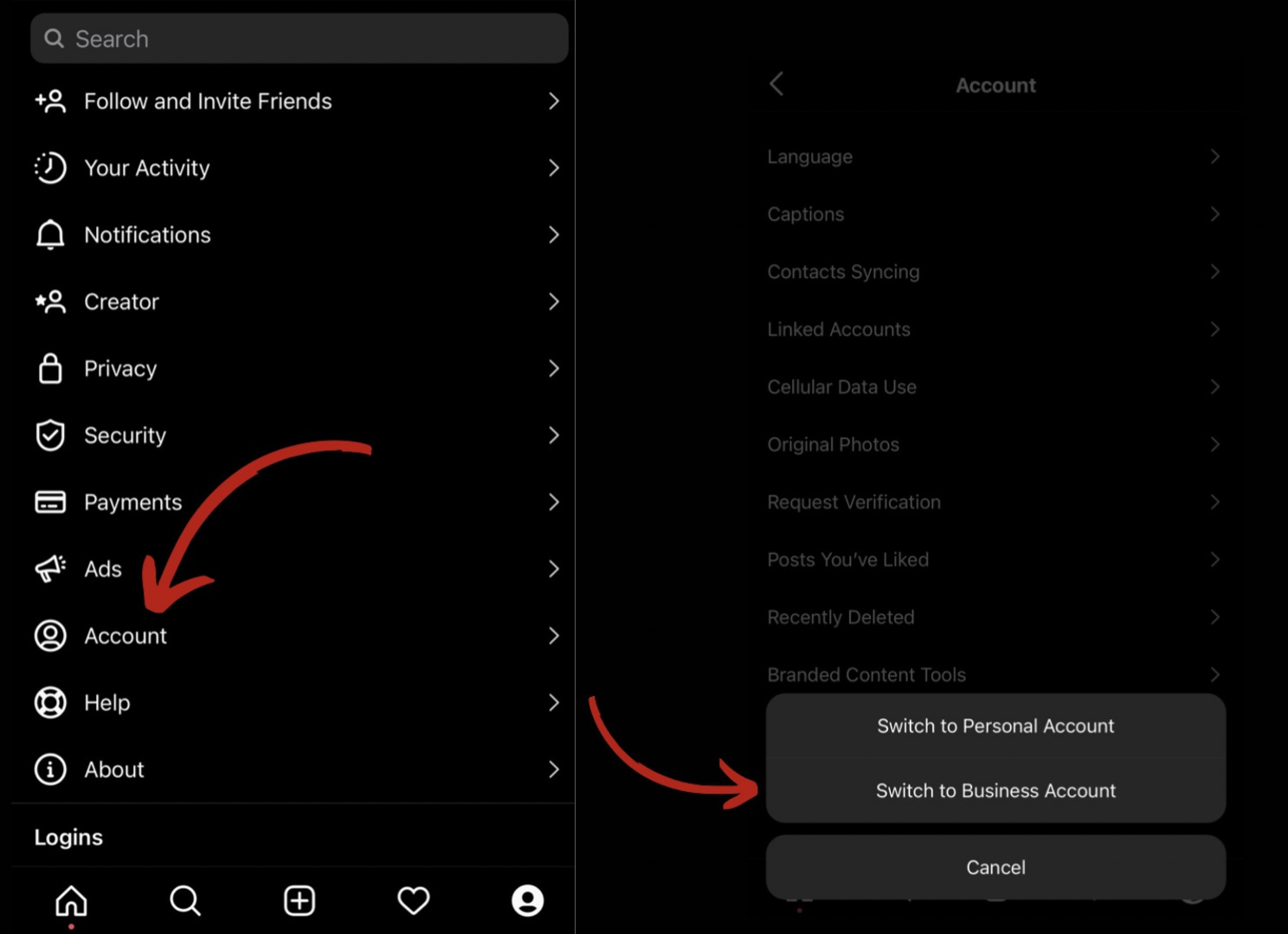 2. Tap "Account," then scroll down and tap "Switch account type."
Next, tap "Switch to Business Account," and your personal account will become a business account.
3. Add additional contact details that are needed.
4. Optional: Connect your Facebook page to your Instagram business account.
This will allow you to manage your notifications from both platforms, all on Facebook.
5. Update your: bio, location, contact information, and profile picture as need be.
How to set up a Business Account from scratch
Don't have a personal Instagram page?
No worries. You can create an Instagram Business account in 7 easy steps.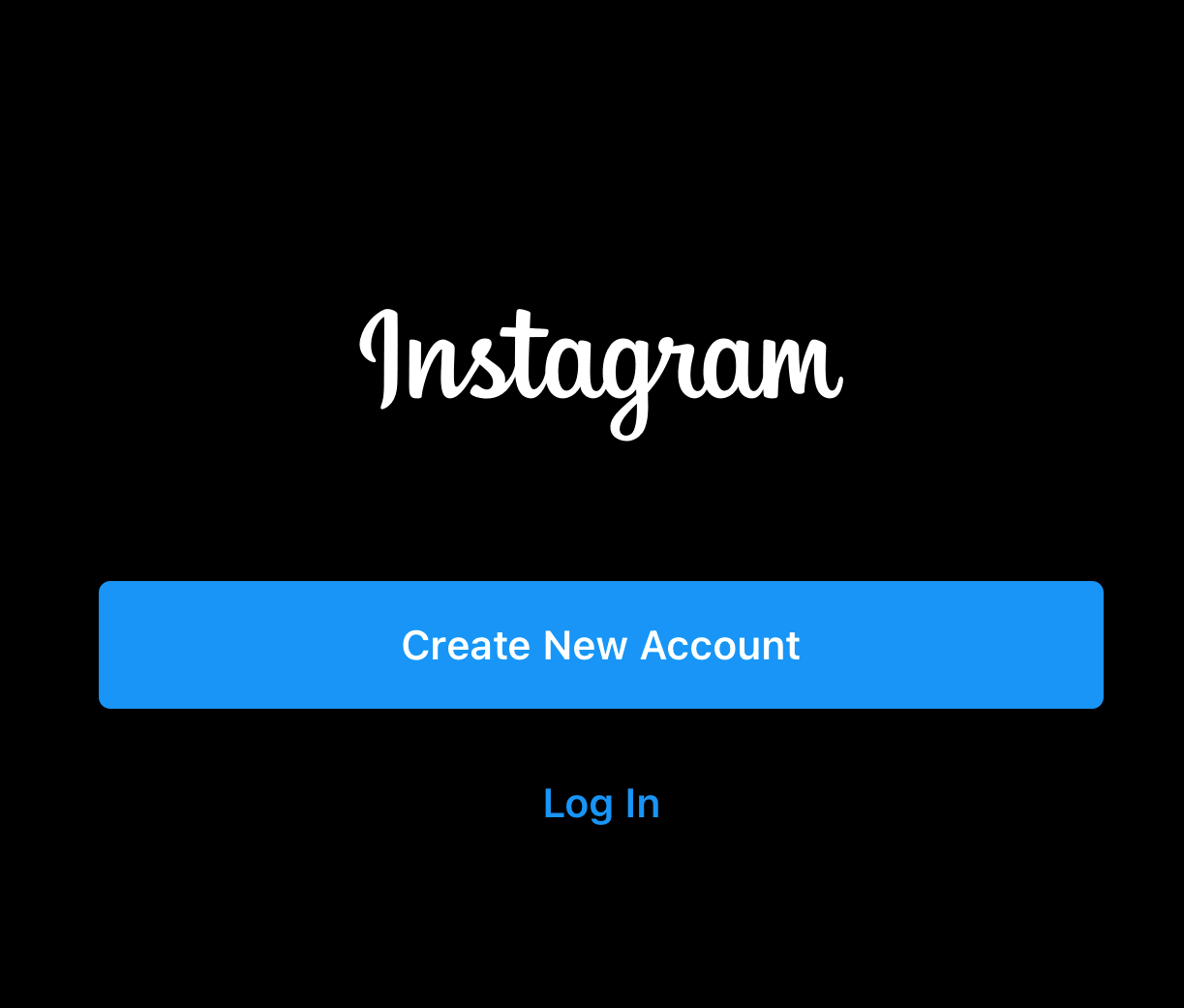 1. Start by downloading the Instagram app on your IOS or Android device. Click the big blue "Create New Account" button once opened. (You can also "Login with Facebook" if you already have a Facebook profile or page)
2. Enter your email or phone number and then confirm your information. (Tip: Check the confirmation code in the "social" section of your inbox if you're using Gmail)
3. Once you enter your confirmation code, enter your name, password, and username on the next page.
4. Once inside your Instagram account, add more information to your profile like your website and bio.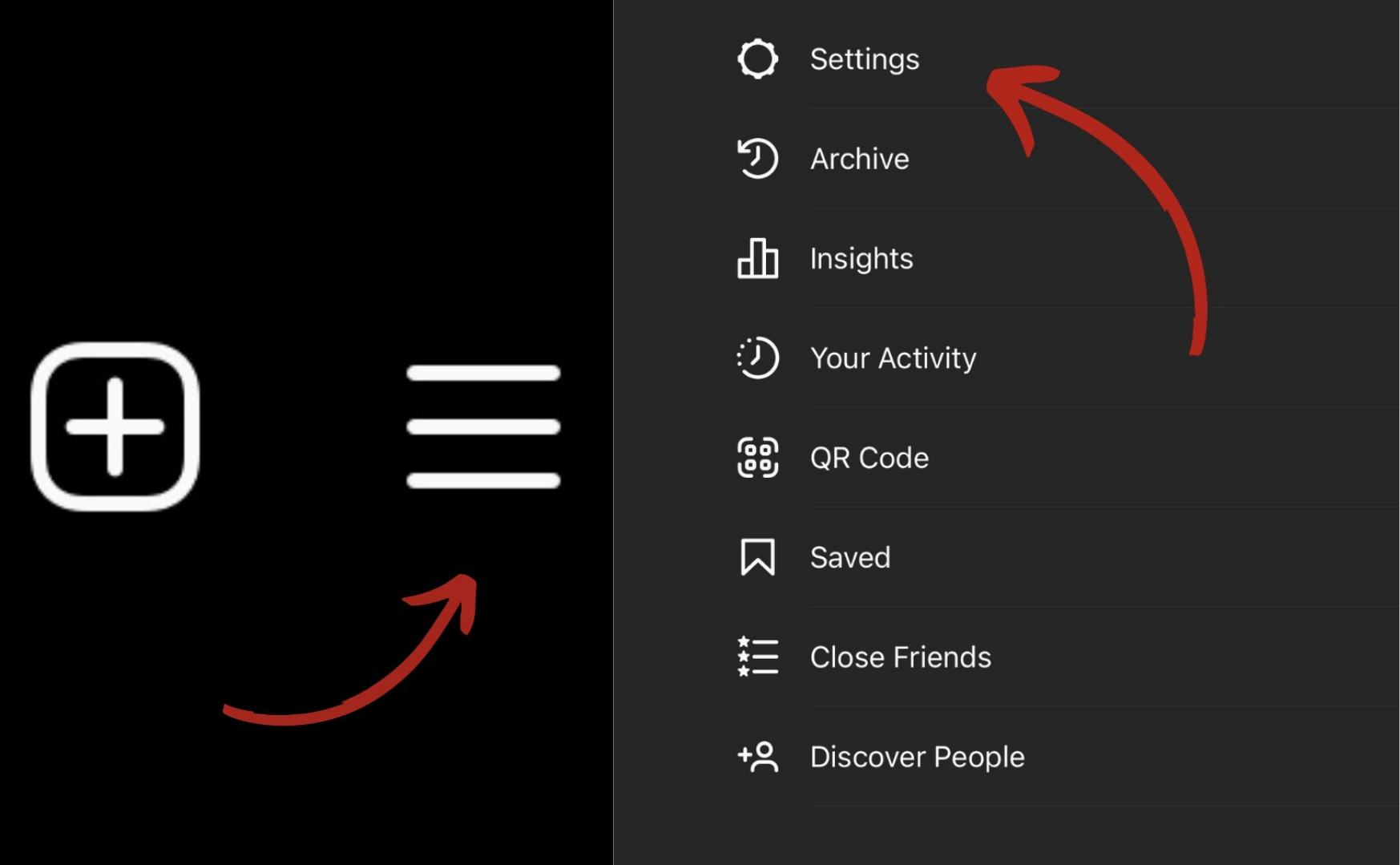 5. Now let's convert your new account into a business account. Tap the 3 bars and then tap "Settings," then tap "Account."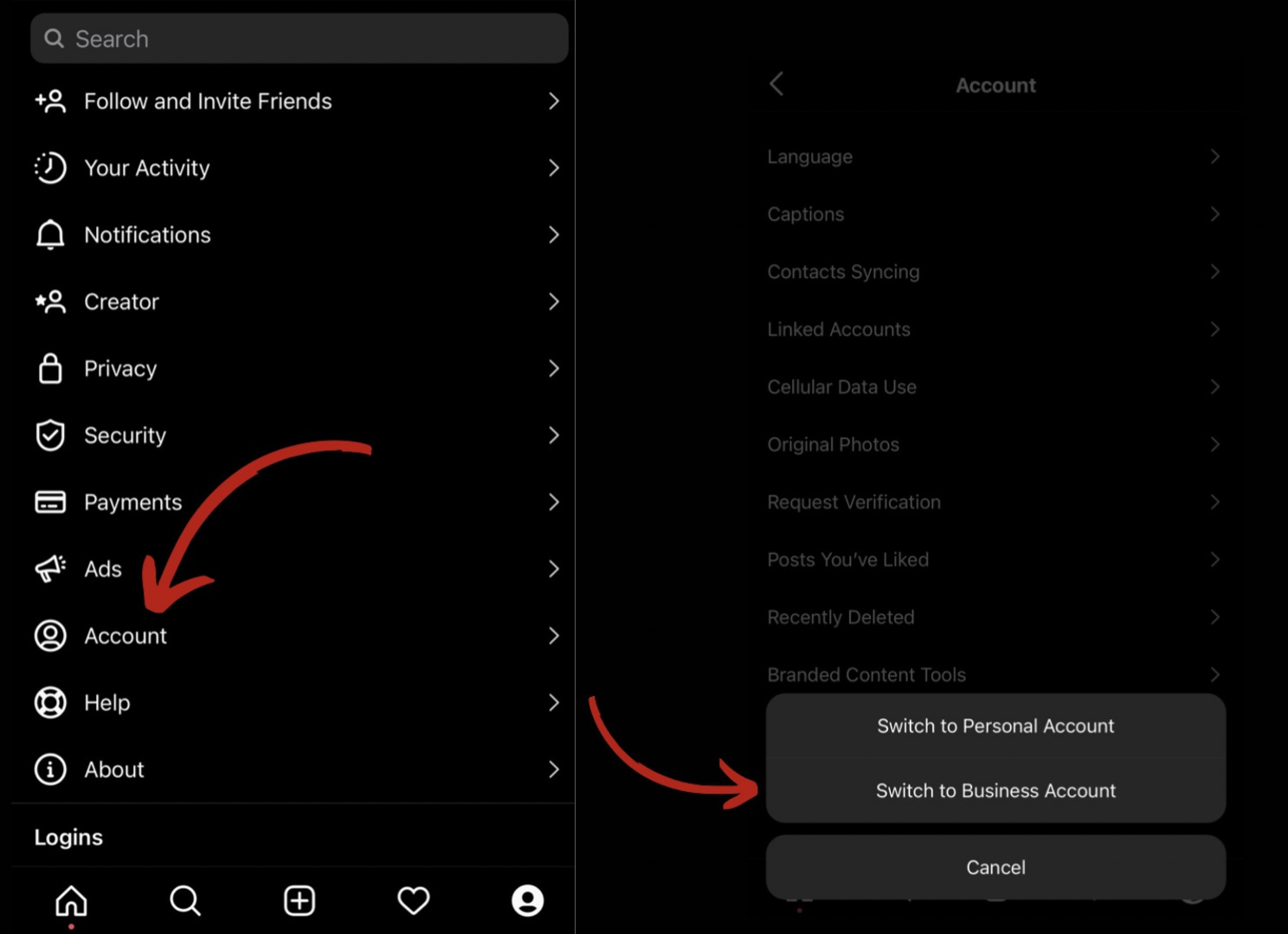 6. Scroll down and tap "Switch to business account" to convert your profile to a business account.
7. Fill out the following needed information to convert your account.
8. Optional: Connect your Facebook Page If you have one.
Instagram Business account features
You might have noticed a few changes to your profile after switching to a business account.
So let's go over some key features.
The first thing you may have noticed is that your business category is listed on your page, under your name in grey lettering.
It may say...
App Page

Camera/Photo

Clothing Store

Band

E-commerce Website
...or any other of the numerous categories.
Categories show your audience what your page is all about.
Remember: You have the option of displaying or not displaying your category.
More:
Your profile now has additional buttons at your disposal.

Under "Edit Profile," you should see "Promotions," "Insights," and "Email" or "Phone Number" buttons.
Promotions allow you to choose a post to promote to a broader audience, which leads to more engagement.
Insights is a snazzy way of viewing your profile analytics. As stated before, Insights give you an aerial view of how your page is performing.
Your Email or Phone button is how your audience will contact you when they have an inquiry.
Play around with these features and take advantage of them to optimize your page for growth.
Speaking of growing your page...
How to promote your Instagram Business page effectively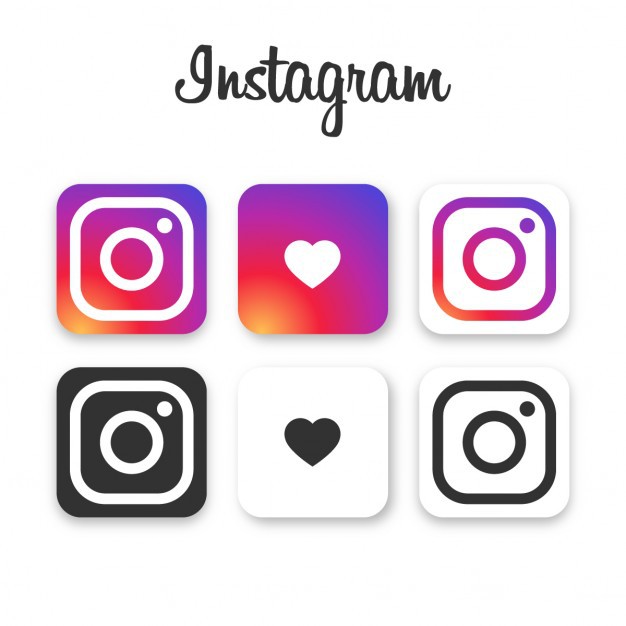 This section covers 7 smart (& efficient) ways to promote your business page!
These methods can help you gain more engagement and land more customers.
1. Post consistently by scheduling your posts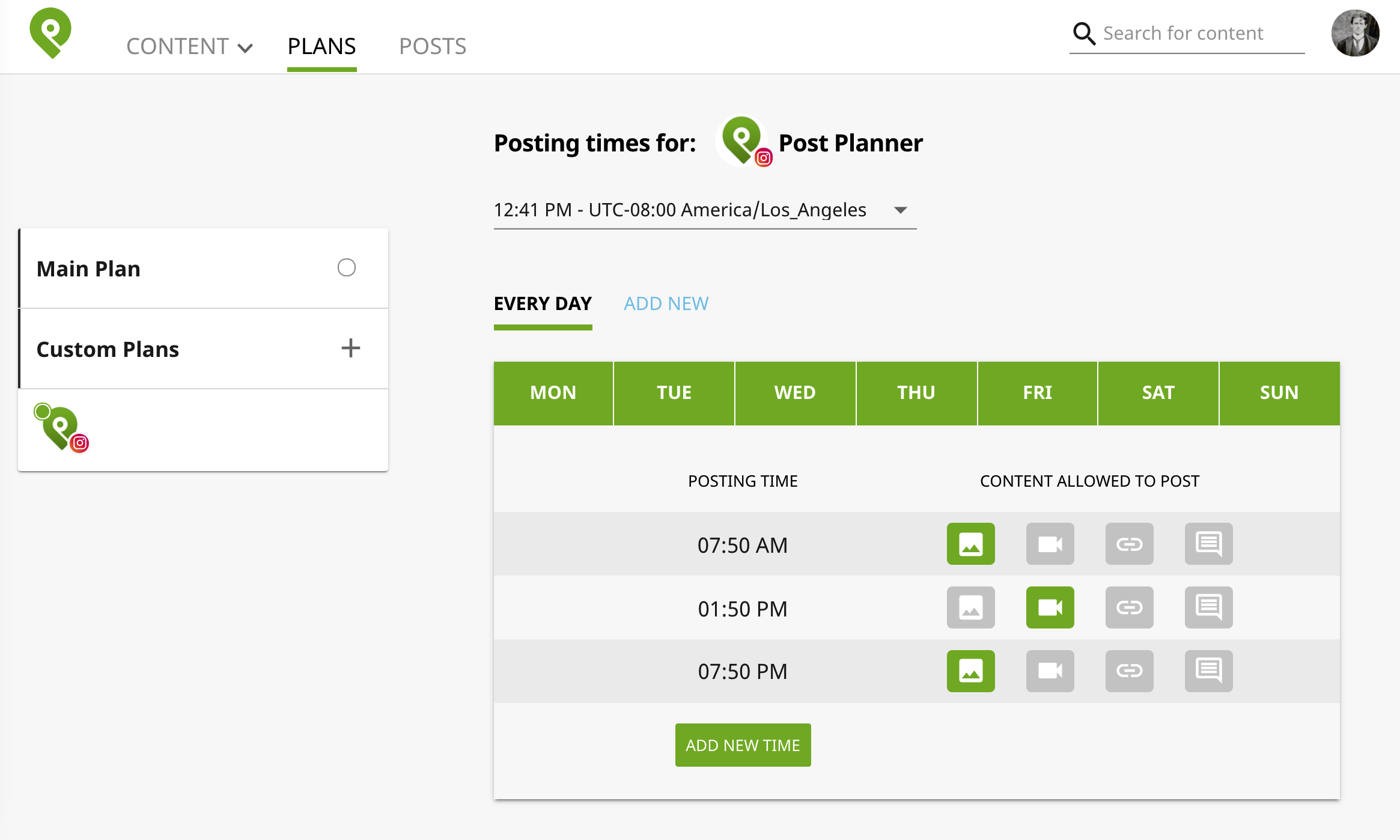 Being consistent with your posts allows your audience more chances to engage.
Everyone loves when they see their favorite brands, influencers, and business people posting consistently.
Using a post scheduling tool like Post Planner will help you consistently increase your engagement and follower growth.
Take Joshua Becker, for example.
He increased his follower growth by 4X in just 3 weeks by using Post Planner.
Check the results out for yourself:

2. Post "follower-centric" content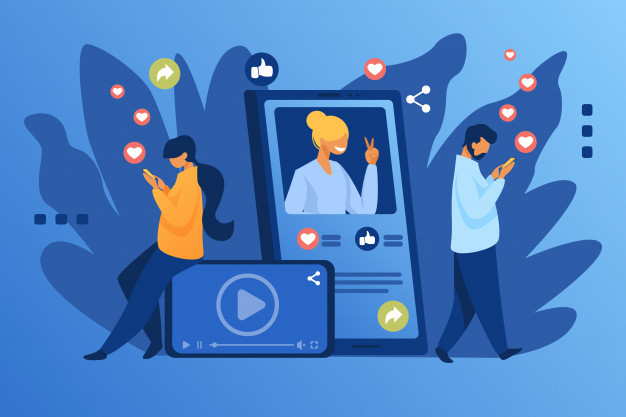 There's value in creating content that your followers enjoy.
Your profile should be visually appealing, meaning it follows a consistent color scheme, filter, and overall aesthetic.
This is a big part of branding — having your audience associate a particular meaning, visual, or message to your page.
Apple does a fantastic job of this on their Instagram.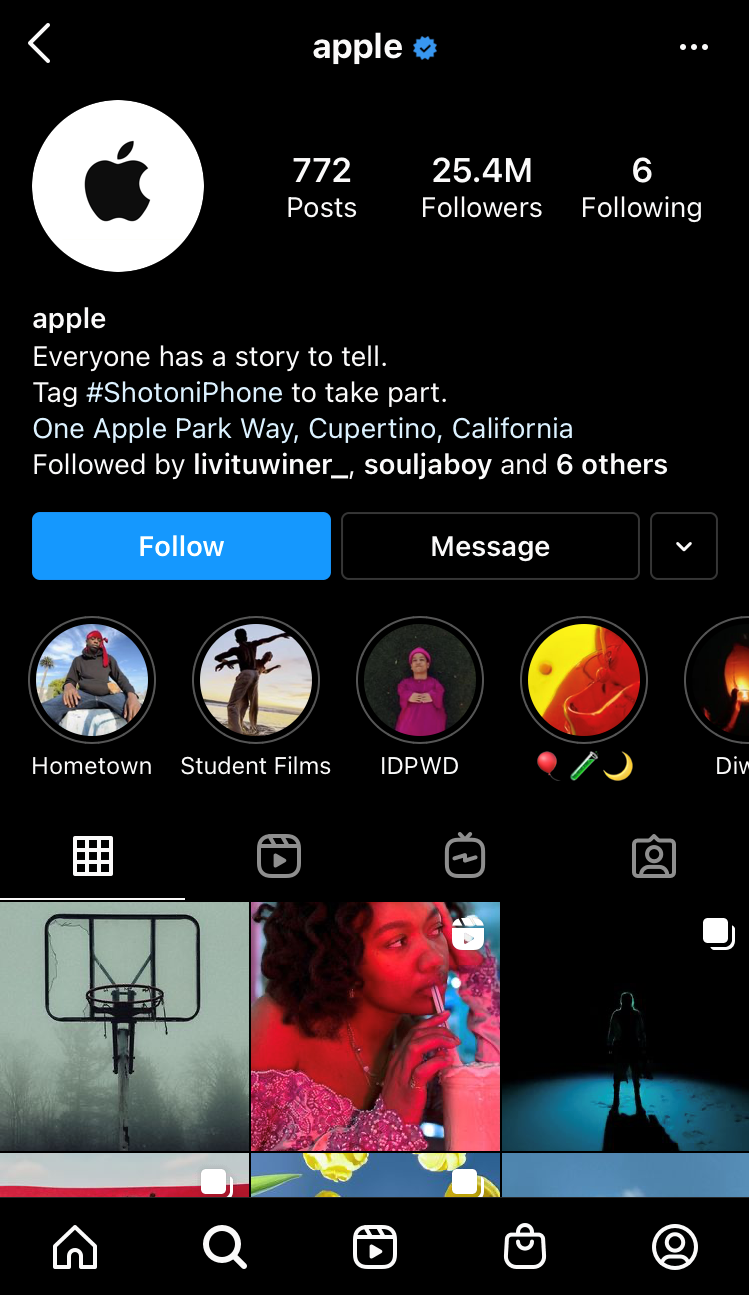 Their current bio:
"Everyone has a story to tell"
Then they post about people from all walks of life, which tells their audience Apple is inclusive and open to the world.
This inclusiveness allows their audience to feel "seen" and 'heard," which is what we all want at the end of the day.
Another critical thing to note about your content:
Remember to mix-up your posts!
Have some that are maybe funny, informative, visually artistic while still keeping brand page consistency.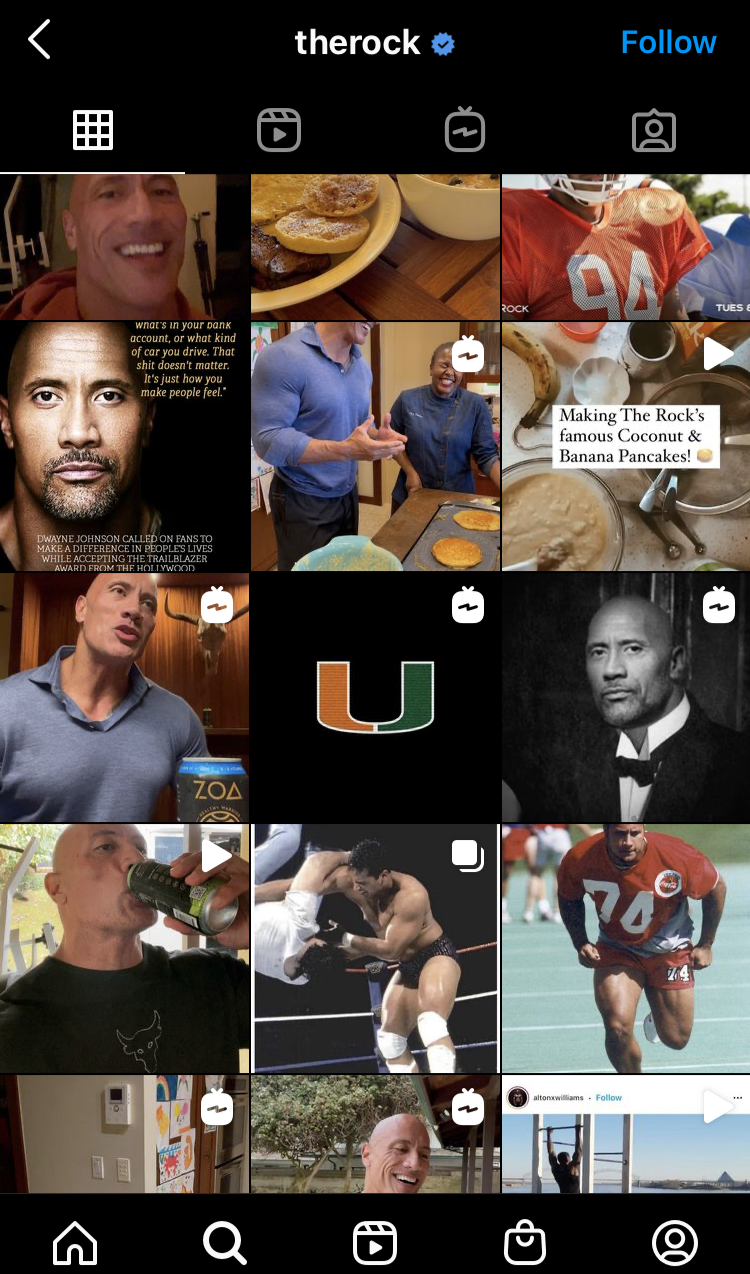 Dwayne "The Rock" Johnson's Instagram profile is an example of a good range of content, and you can tell what he's all about!
3. Use industry hashtags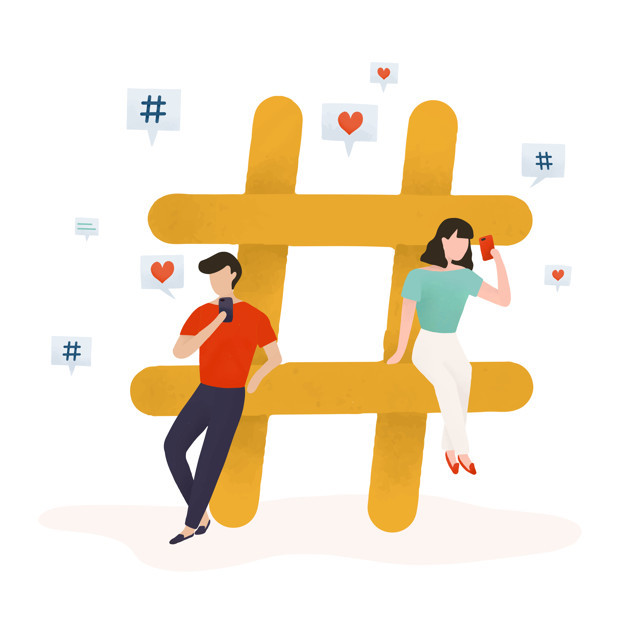 Get used to the good-ole "#" on all your posts.
Hashtags categorize photos and videos for a specific audience. They're essential because they allow people interested in the hashtag to see your post.
Instagram posts that use hashtags gain a 12.6% increase in engagement compared to those without.
There are 2 main types of hashtag users.
The first are people who casually scroll through but aren't "following" the hashtag.
The second are users who follow hashtags.
When these users see your post, it may pique their interest, prompting them to like or leave a comment.
Find the most used hashtags in your niche, and use them on your posts like a tasty ingredient.
But remember to not over-do it. Research has found that the optimal number of hashtags per-post is 11.
4. Tag locations and brands

Like hashtags, location tagging allows your posts to be seen by people looking for posts in that location.
For example:
Let's say you're an influencer visiting Mexico City, Mexico.
If you take a photo of a brand collaboration and tag the location, people looking at pictures of that location will see your post.
This will increase your reach, leading to new potential followers.
If you're a business, feel free to tag other more prominent brands (without spamming) when you post.
Doing so will make your business's post come up when people are searching around the brand you tag.
5. Engage with other people's content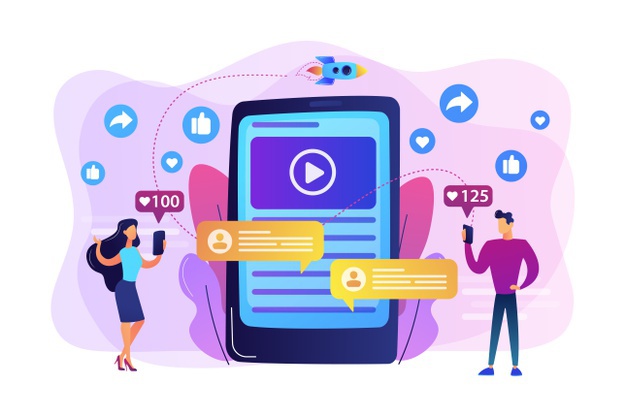 It's called "social media" because the purpose of it is to be social!
So be sure to engage with other people's posts.
Drop a like or 3 — leave a comment on something that caught your eye. Often, others will do the same for your posts.
You don't have to join an engagement group or spam everywhere, but being social goes a long way in growing your page.
6. Take advantage of influencer marketing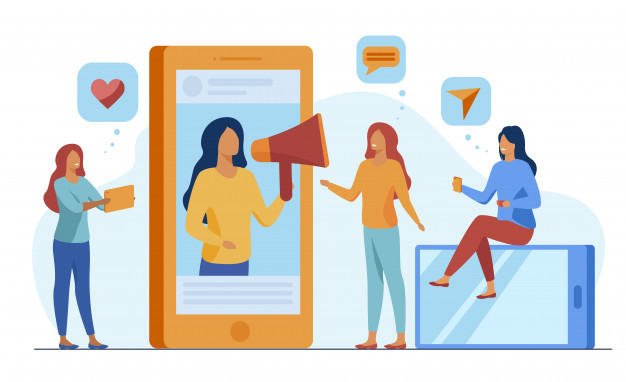 If you want to grow your page or sell a product, find influencers in your niche and start collaborating.
These can be style, fitness, motivational, or business influencers (just to name a few).
One way influencers can help you grow your Instagram Business page is by giving your page promotion (also known as a "Shoutout").
Believe it or not, even meme pages can help promote your content to get more followers due to their large size (1M+ in many cases).
But make sure the influencer's content falls in line with yours to keep congruency.
Many companies in the E-commerce space leverage influencer marketing to get their products out there on the market.
No, really:
89% of marketers say influencer marketing is as good — or better than other common marketing channels.
7. Boost posts & run ads
Although this is the only non-organic method, it probably gets you results the fastest.
Use the "Boost Post" button on your post to promote it to a broader audience.
You can also tap "promotions" under "edit profile" to choose which post you want to promote.
Running IG ads using Facebook's powerful advertising platform can work wonders in helping you grow.
With a decent budget, you can find yourself reaching far more people with a nicely-done ad.
The difference between Facebook ads and "boost post" on IG is that ads allow for more detailed targeting and additional conversion options.
Video ads are proven to perform 3x better than photo ads.
So if you have videos on your feed, look to push those out first!
Use Post Planner to schedule content for more engagement
Creating a sound Instagram business page allows your brand to leverage powerful tools for growth.
But that's only the start…
For maximum growth, you need great content that you can post consistently!
Post Planner gives you the ability to schedule your Instagram posts and find the best content in your industry.
Want to upgrade your content planning to 4X your social following? Sign up for your FREE Post Planner account today!