Not closing enough real estate deals because of social media?
Not reaching enough potential buyers?
Not generating enough leads?
These 10 tips will help you generate more leads via social media.
Because let's face it: succeeding on social media is hard, period.
But generating real estate sales through social media?
That's even MORE challenging.
(Especially if you're making rookie mistakes!)
But a little challenge here — a little rehab there — these are not new to a realtor like you, right?
Read below to get the tips you need.
10 Real Estate Social Media Posts EVERY Realtor Should Use
Keep reading to learn how to renovate your real estate social media strategy and boost your sales.
You can't go wrong with these 10 real estate social media posts and tactics:
But first, let's make you understand the opportunity that social offers for realtors like yourself.
Do you need social media for real estate?
Social media is a CRITICAL emerging marketplace for real estate businesses.
According to Forbes, "social media is the single biggest factor in the new real estate market."
We agree, and here's why.
Over 70% of US adults use social media.

That number is highest among 18-49 year-olds.
Why should those ages matter to you?
Because those are the ages when people are most likely to be searching for a home.
In other words, the majority of your market is active on social media.
You need to be there too.
Social media broadens your exposure
Imagine you're a real estate investor in Indiana.
If you placed an ad for your business in the Indy Star (a local paper), you'd reach up to 30,000 of the paper's digital subscribers.
Now let's compare that to the number of people subscribed to the following social media platforms:
In other words, there is NO other platform where you can get your real estate business in front of more people than on social media.
Easy communication channels
Homebuyers used to have to actually DRIVE around to look at houses.
They even picked up FLYERS so they could call real estate agents.
Anyone else breaking a sweat just THINKING about doing this?
Those were the dark ages.
Social media makes the homebuying process MUCH more convenient for buyers and sellers.
Here are just a few of the ways social media enhances the homebuying process:
Social media users can take virtual tours of homes, look at pictures and videos, and chat with agents, all while sitting on their own couch.

Potential buyers can instantly reach you by sending a direct message to your social media inbox.

Real estate agents, investors, and general contractors can share one another's successes, promote each other, and build a larger network.
If you're not on social media, you're missing out on millions of potential buyers.
Versatility
You can easily tweak your social media strategy — week by week, day by day, even hour by hour — until you get it right.
That means the potential for success is greater on social media than conventional marketing channels because you can adjust your strategy.
You can also reach a broader range of people.
EVERY demographic is well-represented on social media, enhancing your ability to reach a diverse audience.
10 real estate social media tips to close MORE deals
Social media will play a CRUCIAL role in the future of real estate.
But knowing its importance isn't the same as knowing how to use it WELL.
These 10 social media tips for real estate will take your business marketing to the next level.
1. Post content that provokes engagement!
More than anything, you want people (and potential buyers) engaging with your posts.
Posting amazing content is critical (more on that below).
But responding to comments, messages, and mentions on your posts is vital (EVEN if you're busy) to ramp up engagement.
The best real estate social media users are constantly interacting with their followers.
Consistent, timely interactions show potential clients a few things about your business:
That you care about your clients

That you're responsive (which makes them more likely to work with you)

That you're relatable (if your responses aren't robotic)
Here's an example:
Bill Gassett is a realtor at RE/MAX that posted an article on LinkedIn that he wrote.
He started the post with a question to his audience.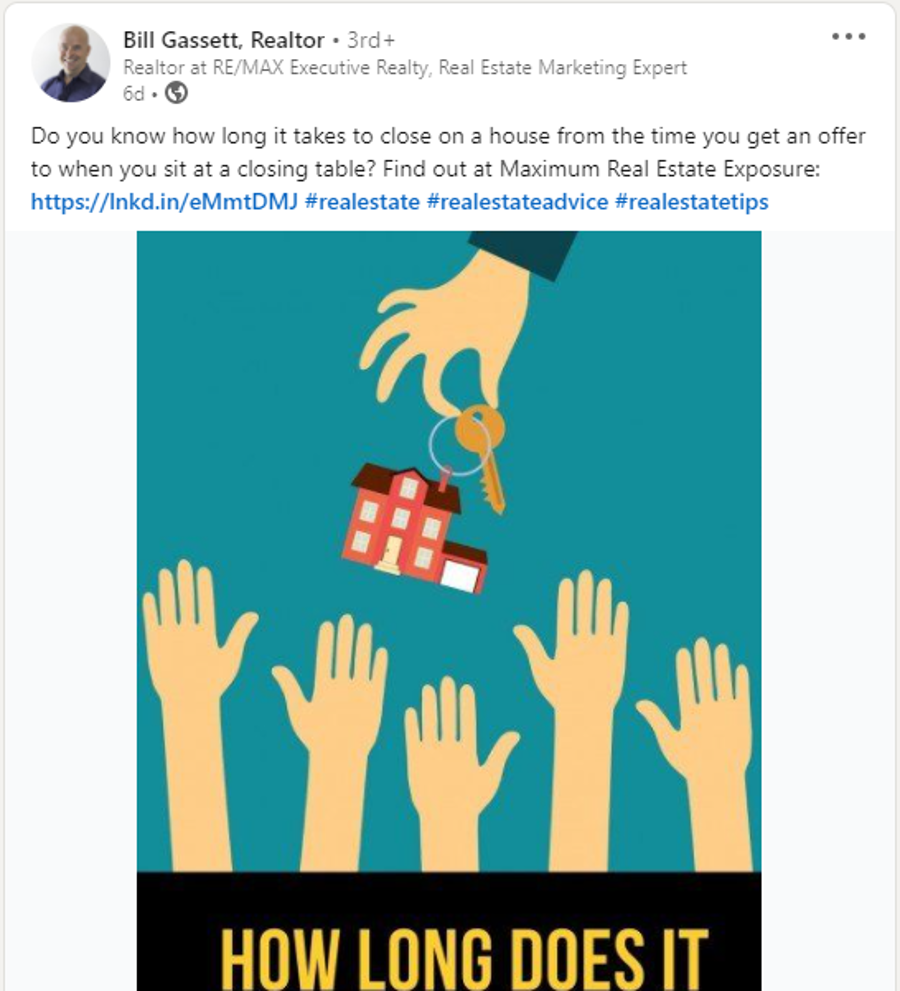 This is a great way to provoke engagement because people NATURALLY want to reply to questions.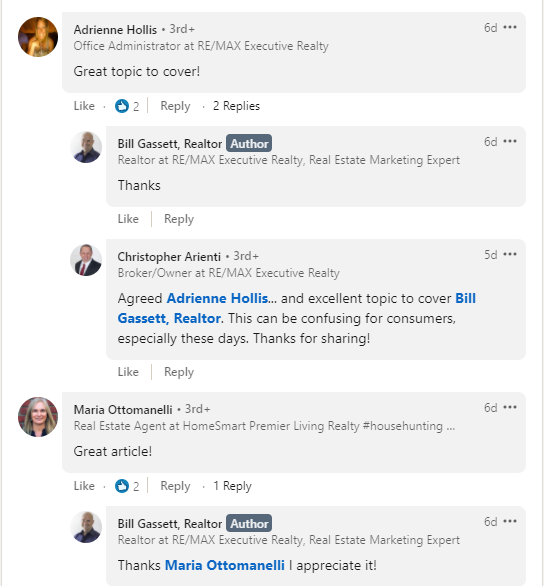 And then he followed up his comments with replies to his audience — showing that he's responsive and caring!
2. Post content specifically for your local audience
Chances are, a 50-year-old woman in NYC and a 25-year-old man in Kentucky want different things out of their next home.
That said, don't treat your followers like they're one person.
Figure out who your target audience is and study how to appeal to that group.
Then, create your posts with the INDIVIDUALS who make up your market in mind.
For example, @Matt.Cheney does a great job of posting for his local DC audience.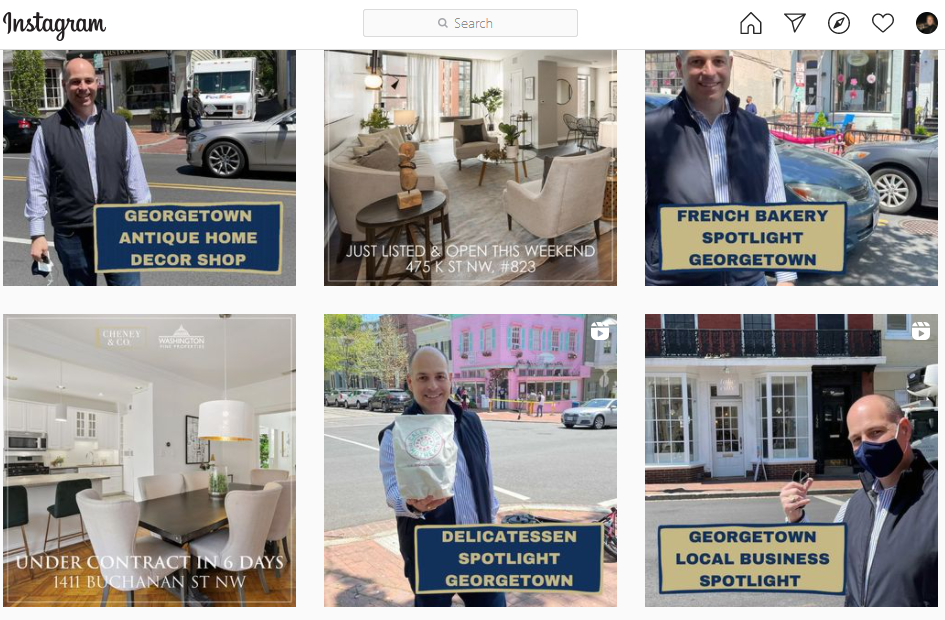 Here you can see him covering varying aspects of Georgetown (a popular part of DC).
3. Post content with a professional aesthetic
They say don't judge a book by its cover.
Except, that's what many people do.
Especially if when thinking about making a transaction worth THOUSANDS.
Make sure that your social media accounts are professional by including the following features:
High-quality images — Get rid of those grainy photos ASAP.

Pictures of your business — Show properties you've sold, happy clients, your office, behind-the-scenes work (mix it up with these photo techniques).

Professional tone — Make sure your comments, captions, and posts are respectful, helpful, and client-centered.
We're not asking you to be BORING! Displaying your creativity and personality is VITAL on social media.
We're just saying to keep your audience at the front of your mind as you add to your page.
In other words, be like Michelle from Wellington Florida Real Estate: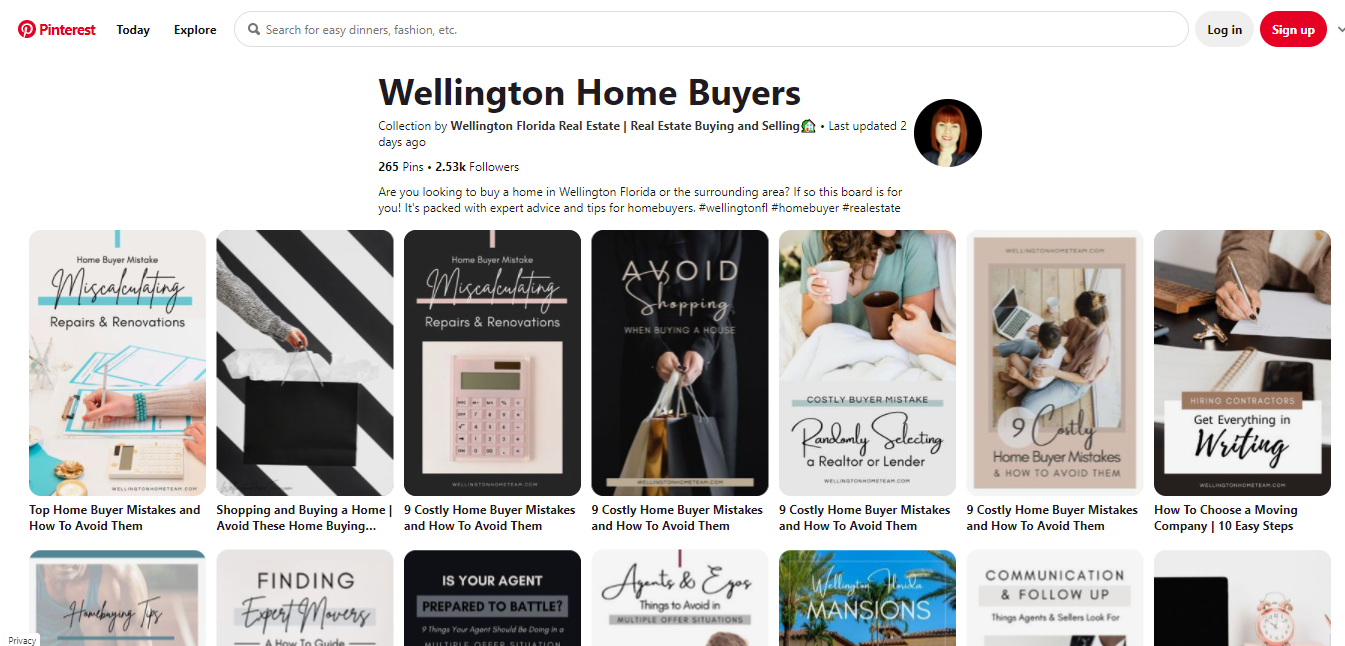 She made a Pinterest Board geared towards her IDEAL clients — home buyers!
Here, she's drawing in Pinterest users with attractive graphics to read her articles.
(Which, in turn, could turn into clients!)
4. Post a variety of content — mix it up!
It's true — you're on social media to sell more properties.
That doesn't mean you ONLY post about the properties you're selling.
If your real estate social media accounts only show ads for your own properties, there are serious side effects:
Your followers will think you only want them for their money. In other words, you aren't actually interested in HELPING them.

You'll bore everyone! Eventually, people will scroll right past your posts if they aren't helpful or informative.
Think about posting valuable content like the following:
Home buying guides

Property inspection tutorials

Cost of moving estimates

Budgeting advice
Resources like photos, checklists, and websites add variety to your page while content delivering value.
5. Post content that highlights customer stories
Think of ALL the people you've connected to their dream homes.
Why not share their stories with your followers (with their permission)?
Imagine the types of thoughts a new follower might have as they scroll your social media account:
"They helped this family find their dream home. They can probably help me too!"

"Their previous customers were satisfied with them, so I will be too."

"They care about their clients and want to take care of them."
This strategy works best when you don't make the story about yourself.
Focus on the clients and how they met their goals and improved their lives by buying a property from you.
Remember:
Your goal is to show your followers that you have a record of creating value for others.
Take @PacasoHomes on Twitter for example: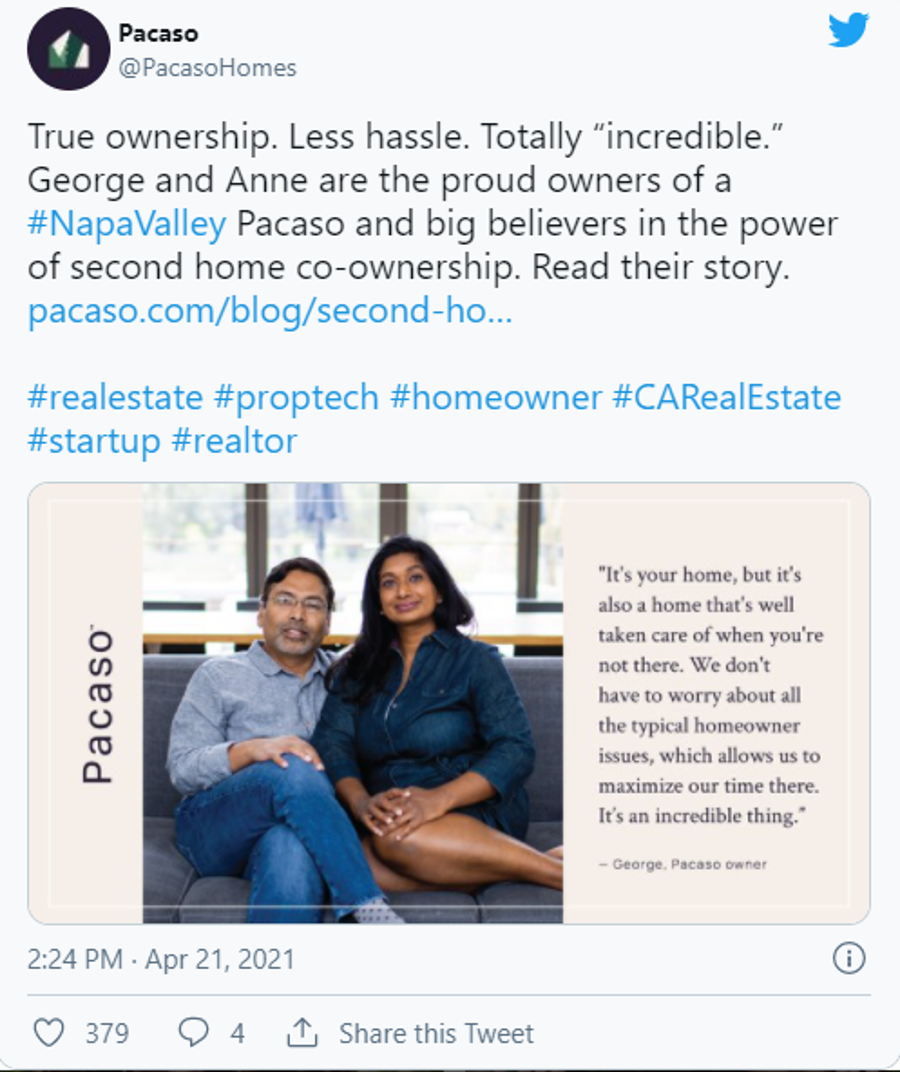 Pacaso used Twitter to post a major case study with these happy clients looking for their vacation home.
Also, note the use of a custom image, results-focused caption, and hashtags.
6. Boost your posts with paid ads
We've all seen cringe-worthy Facebook ads.
We've all ALSO gone down the rabbit hole after clicking on a great ad.
Believe it or not, you CAN post ads on social media that generate likes, follows, and sales.
Here's Beazer Homes doing it with a Facebook ad: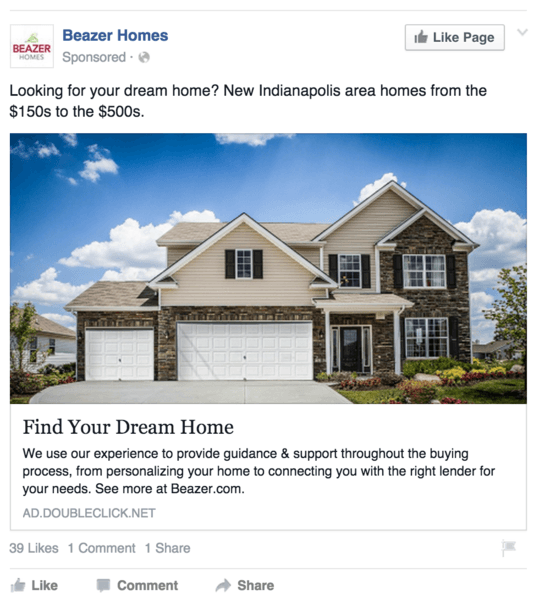 So don't avoid ads like the plague just because you've seen some bad ones.
Instead, create professional-quality, catchy ads that drive people to your pages.
7. Include important keywords & hashtags in your post captions
Your real estate website is probably armed to the teeth with the best keywords.
But what about your social media?
Keywords and hashtags can give you an edge on social media in several important ways:
They increase your visibility within each platform.

They drive traffic to your website (which increases your website's SEO ranking).

They attract visitors who are more likely to engage with your page's content.
Using keywords in your titles, descriptions, about sections, and posts will increase your exposure.
Use tools like Ahrefs or Mangools to find keywords that improve your searchability.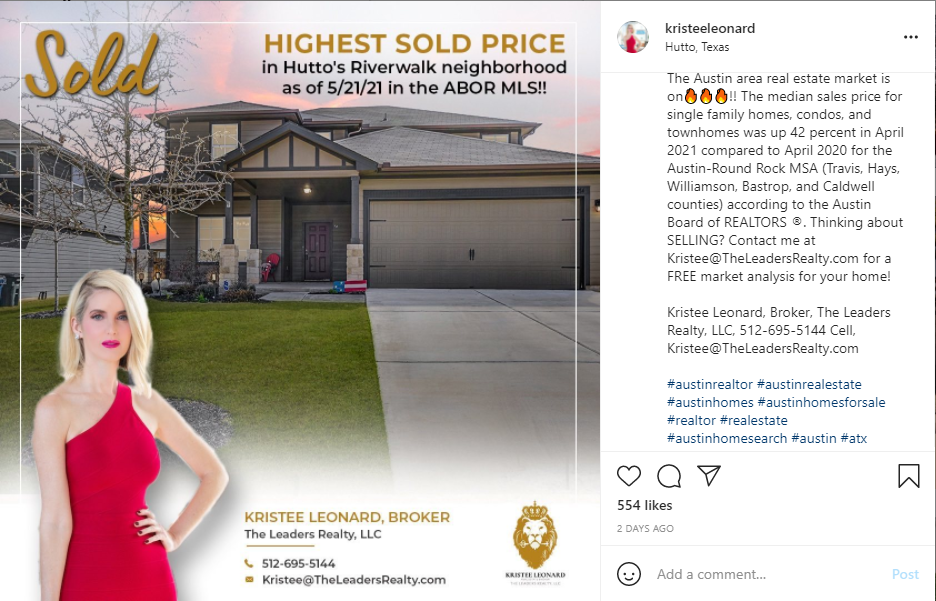 @KristeeLeonard used keywords and hashtags related to Austin, Texas, to drive a larger audience to her client success story post!
She also did a good job not going over the recommended 11 hashtags.
8. Write catchy titles and descriptions for your posts
Your post titles and descriptions should include keywords AND be catchy and intriguing at the same time.
For example, don't say, "This is a 4-bedroom house in Cincinnati, Ohio. Its location is good, and it is in an excellent school district."
BORING!
Instead, try, "This cozy 4-bedroom house is nestled between two of the best parks in Cincinnati, OH, and it belongs to one of the best school districts in the state."
You don't have to be Edgar Allan Poe to write a title or description.
But a few tweaks can excite your readers' imaginations enough to motivate ACTION.
Check out what Danielle from South Florida did to drive motivation in her audience: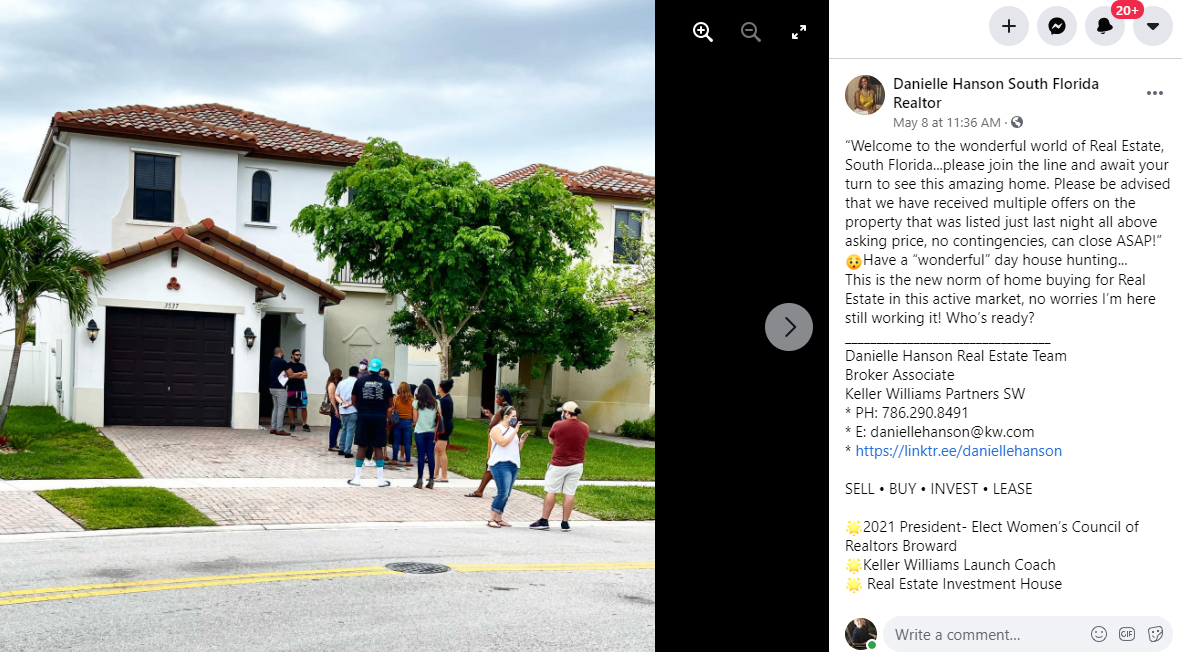 This post does a couple of things:
Shows the high competition for buyers (at this point in time)

Drives excitement for sellers

Gently nudges her audience to take action and contact her
9. Post consistently — every single day
One mistake people make when starting their real estate social media accounts is not posting enough.
Others make the opposite mistake by posting too often.
A good rule of thumb is to publish 1-3 high-quality posts on each of your social media accounts per week.
Following all of the tips above, make sure that your regular posts contain keywords, high-quality images, varied content, and catchy descriptions.
In other words, make sure that you aren't posting so often that you can't make every single post a GREAT one.
10. Schedule your posts ahead of time
Here's your workflow for posting on your real estate social media accounts so far:
Find or develop high-quality content.

Take an exciting picture (or pictures).

Write a snappy, keyword-rich title and description.

Post on each of your social media accounts.

Repeat 2-3x per week.
If you have 5 or 6 profiles, that's quite a bit of work.
One great way to simplify your social media strategy is to schedule your work with Post Planner.
The process is painless:
Find content using Post Planner's media library or create your own graphics with Canva.

Create a title and description.

Set a date and time for publishing.
And that's it!
You can work on something else while Post Planner automatically publishes to all of your accounts.

Scheduling your posts ahead of time DRASTICALLY reduces your time commitment and increases the quality of your posts.
What social media platforms do realtors use?
Each social media platform focuses on a slightly different audience.
In other words, it can be beneficial to have all of them.
But you should decide which ones will be most suitable for YOUR real estate business instead of blindly using them all.
Instagram
Instagram's most appealing features include the following:
MASSIVE user base

Emphasis on photos

User demographics
Instagram had already reached over 1 billion users by 2018, and its audience is only growing.
Homebuyers are increasingly turning to Instagram to find real estate businesses, so it's an ideal place to begin marketing efforts.
Pictures offer a unique way to capture people's attention.
If your photographs are attractive, people will be drawn to your account.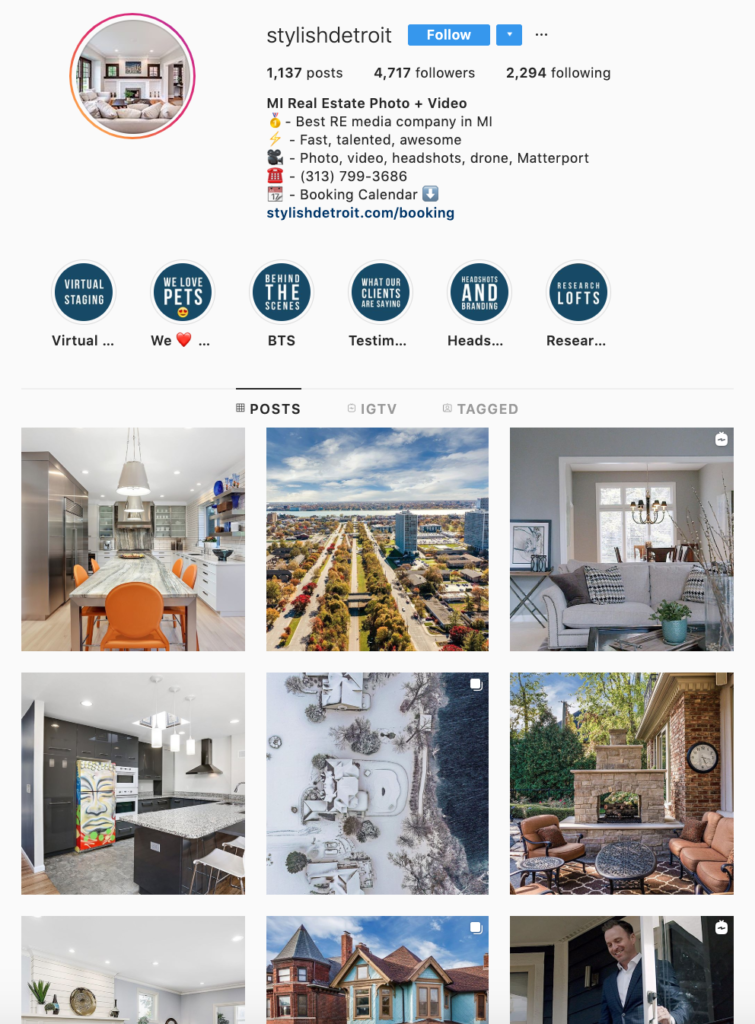 Finally, well over half of Instagram's user base is comprised of 18-44 year-olds.
Such a young audience is PERFECT for realtors because people in this age range are actively buying homes.
Facebook
Nearly everyone is on Facebook, the OG social media platform.
On any given day, about 2 billion people will log onto their Facebook accounts.
That's why Facebook's primary appeal for realtors is its vast audience.
7 out of 10 adults in the United States use Facebook.
Your Facebook posts can potentially reach everyone who can buy a home.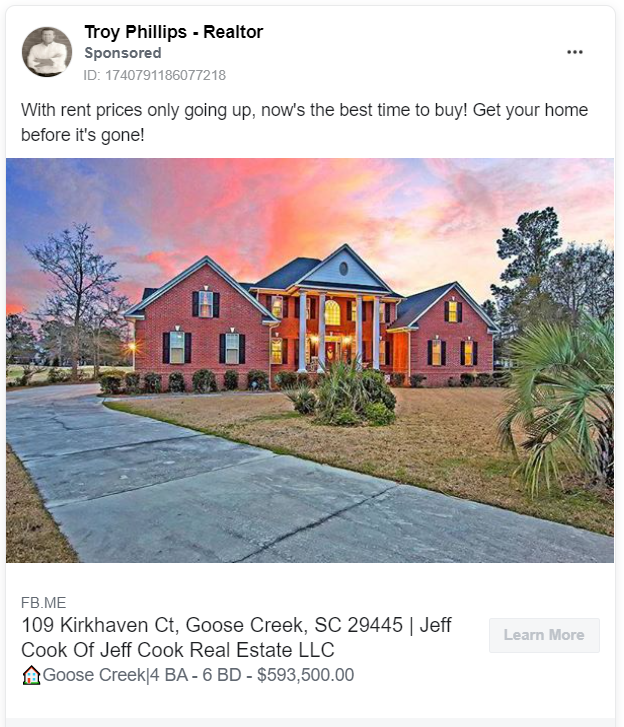 Facebook is also better designed for longer descriptions than most other social media platforms.
The emphasis on text means people on Facebook are more likely to read your descriptions instead of just looking at pictures.
Pinterest
When businesses learn how to use Pinterest properly, they can access a brand new type of audience.
85% of Pinterest's 478 million subscribers are thinking about starting new projects.

As a real estate entrepreneur, you can give them their next project.
Just a simple search on Pinterest for "home buying" yields tons of helpful results.
If you can help someone learn how to buy a home, provide that content on Pinterest.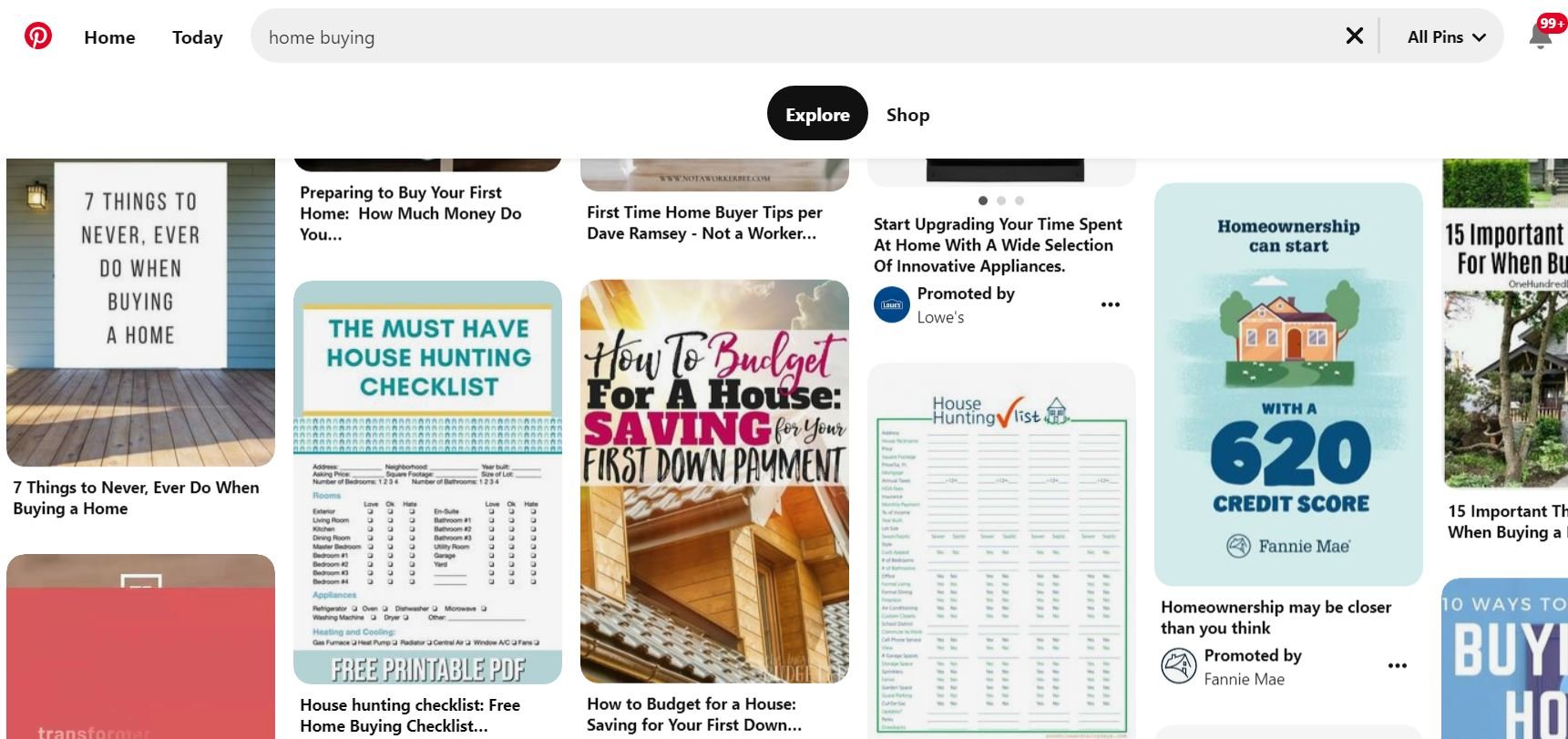 Pinterest is all about creativity, so learning to frame your pins uniquely and creatively is key to succeeding on the platform.
YouTube
More people are on Facebook than YouTube, BUT more US adults are ACTIVE on YouTube (73%) than Facebook (69%).
That's not a total surprise, given how much people like to watch videos!
YouTube is the only platform on this list purely focused on video.
If you…
Participate in home renovations

Can share unique insider tips about buying a home

Have insights about real estate that people might be interested in
… then you should make a video showing that expertise!
People go to YouTube to LEARN, and they'll reward you with likes and comments if you create a high-quality resource that teaches them.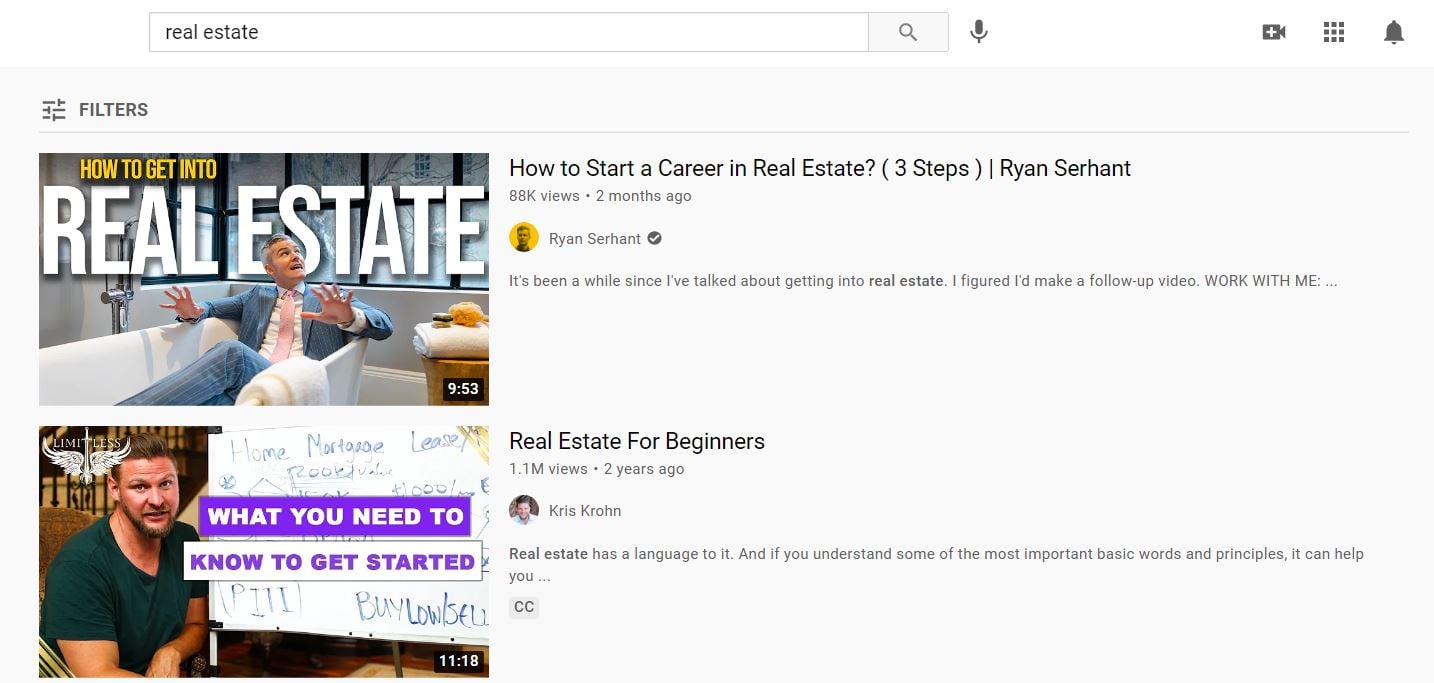 Learning how to use YouTube well is essential to your success. Make sure that your videos:
Are well-edited

Have high-quality sound

Provide valuable content (instead of something just thrown together)

Are optimized for search engines
LinkedIn
LinkedIn is an excellent option for real estate agents to network with other professionals in the real estate industry.
Use your LinkedIn account to develop as a professional and find partnerships (instead of making sales).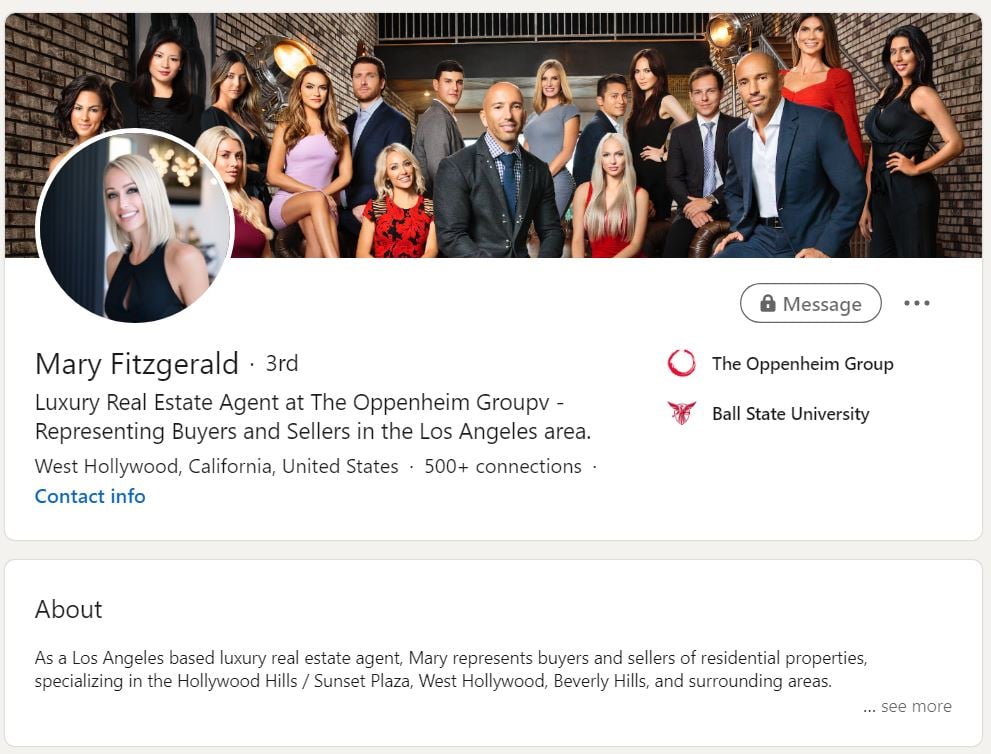 We recommend you actively participate in groups related to real estate.
You never know what connections and opportunities you might find!
Realtors NEED social media marketing
Can you still market your real estate services the good ol' fashioned way using newspapers and yard signs?
Absolutely!
Should you focus exclusively on those avenues instead of social media?
Definitely not.
It can seem daunting to start using several different social media platforms to promote your real estate properties.
But it's well worth it in the end.
Using Post Planner can streamline the process through automation and content curation.
Before long, you'll be a real estate social media PRO!
Do you have any other methods that have helped you win as a real estate agent on social media?
Let us know in the comments section below!