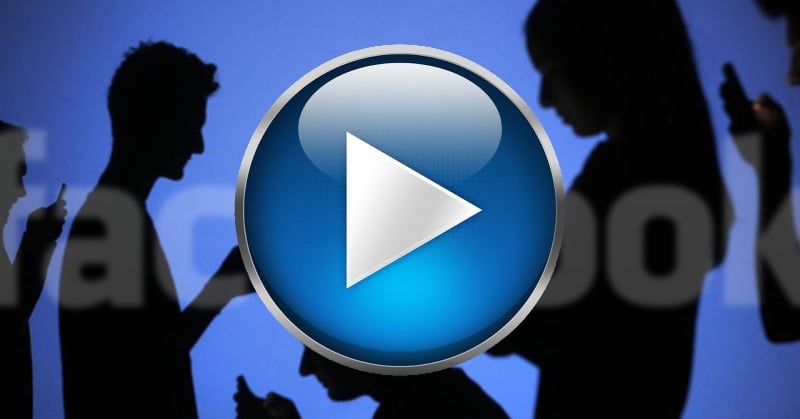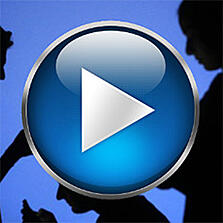 Yet again, Facebook is trying to change the way we use the internet.
And YouTube should be shaking in its boots!
Facebook's first salvo in its battle with YouTube came in 2014, when videos started autoplaying in the news feed.
Users have been watching (and posting) a lot more videos ever since!
And Facebook is now ruling the online landscape in terms of video interactions. It is now the #1 site for businesses to post videos.
Yes, this is getting interesting. And YouTube's probably planning ways to fight back.
In the meantime, you should DEFINITELY learn how to use Facebook videos on your fan pages to increase the reach of your posts!
That's what this post is for! ;)
>> Click to Tweet <<
How to Use Videos on Facebook Pages to Reach MORE Fans
According to SocialBakers.com, Facebook has passed YouTube as the most popular website for businesses to share videos.
Notice that Facebook's popularity was on the rise as YouTube experienced a decline!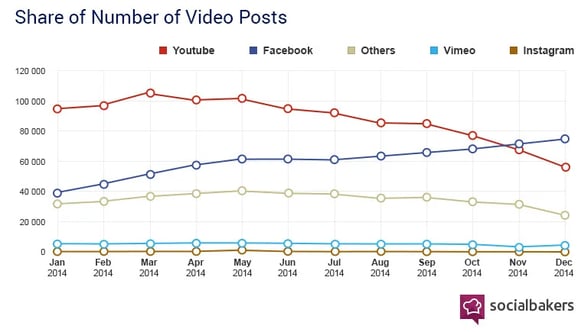 But none of this matters unless people interact with the videos. Where Facebook again comes out on top!
Facebook DOMINATES when it comes to video interactions.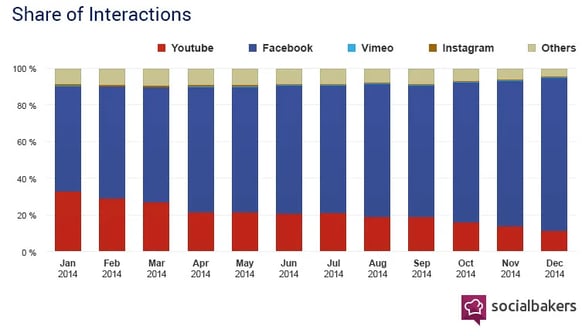 Check out these other juicy Facebook stats:
Video posts per person have increased 75% globally
Video posts per person in the US have increased 94%
Number of videos in the news feed has increased 3.6x year-over-year
Facebook has averaged more than 1 billion video views each day since June 2014
50% of people in the US watch at least 1 video per day on Facebook
76% of Facebook users in the US first find videos on Facebook
65% of video views happen on mobile devices
Facebook Put Money Where Its Mouth Is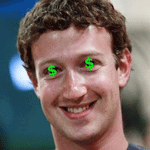 Facebook acquired QuickFire Networks to show they're serious about video.
QuickFire made this announcement on its website:
We're excited to announce today that we are joining Facebook.

QuickFire Networks was founded on the premise that the current network infrastructure is not sufficient to support the massive consumption of video that's happening online without compromising on video quality. QuickFire Networks solves this capacity problem via proprietary technology that dramatically reduces the bandwidth needed to view video online without degrading video quality. Over the past few years, the team has worked hard to meet the demanding needs of content creators around the world. Ultimately our goal has always been to provide a premium quality, immediate, bandwidth-friendly video experience to consumers.

Now we're ready to take the next step in our growth. Facebook has more than one billion video views on average every day and we're thrilled to help deliver high quality video experiences to all the people who consume video on Facebook.

As part of this, some key members of our team will be joining Facebook and we will wind down our business operations.
What Videos on Facebook Mean for Content Creators
Here's a passage from a recent Facebook blog post:
The most important thing to remember when creating video for Facebook is that it will be a part of News Feed. As a creator, you should be conscious that people will discover your video in News Feed next to a photo from a friend or a status update from a relative. Your video needs to fit in, and it needs to be something that your audience will want to watch and share.

With the launch of auto-play and the surge in mobile use, it's also important to focus on posting videos that grab people from the first frame of video. Shorter, timely video content tends to do well in News Feed. Keep in mind that auto-play videos play silently in News Feed until someone taps to hear sound, so videos that catch people's attention even without sound often find success.
In other words, know your audience & know what content they prefer.
Facebook Insights can help.
Some of your Facebook videos should seem professional, while others you can make on your smartphone & post the raw footage right to your page.
Check this out!
How to Tell Rich Stories with Videos on Facebook (and Reach MORE Fans)
Have a strategy & know some Facebook best practices before you start posting a bunch of videos on your page.
Start with these:
1. Know How to Upload Your Videos to Facebook
You can upload videos on Facebook with your computer or mobile device.
And there are lots of editing tools that can make your videos stand out.
Here are some tips from Facebook:
Videos will play automatically in News Feed -- People will have to tap on the video to turn the sound on in full screen mode
Facebook gives you View Counts -- Videos made Public show view counts to help others discover it
Videos uploaded to Facebook cannot exceed 20 minutes
All content posted to Facebook needs to respect the Community Standards and Page Guidelines
2. Create Video Content Exclusively for Facebook
Follow these tips from Facebook to make sure your videos get as much engagement as possible:
Focus on quality from the 1st frame -- your first few seconds are CRUCIAL to catch people's attention
Premiere exclusive video content -- Show off new products or developments (stuff that fans can't see anywhere else)
Provide Context -- Keep your text update with the video short and pull a key quote from the video
3. Add a Call-to-Action Button
Facebook lets page managers add a sweet call-to-action button to their video posts.
>> Click to Tweet <<
Use the call-to-action to drive traffic to your website, a product offering, blog post or other key piece of content.
There are several buttons to choose from: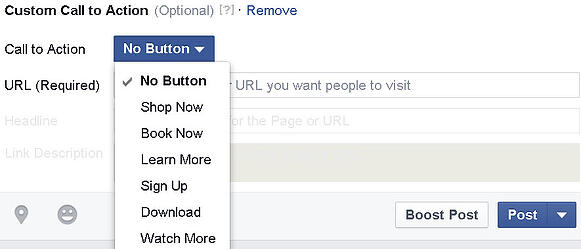 You can also choose a message:
Use a website URL
Use a headline
Describe the link
You can edit the message after Facebook generates the copy.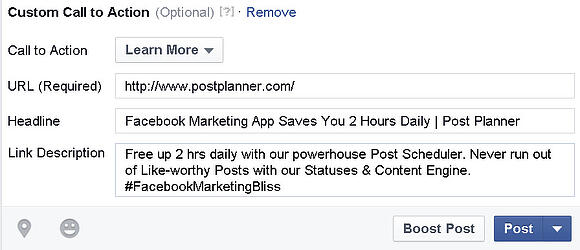 The call-to-action appears when a video is viewed in its entirety.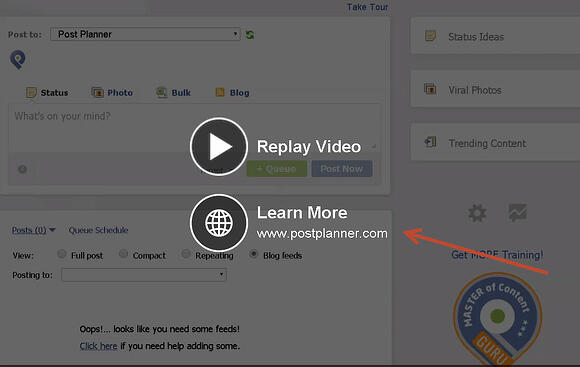 4. Tag Pages & People in Your Posts
CAUTION: use this feature wisely!
I only tag people & pages that appear in my videos. I DON'T just tag folks hoping they'll see it in the news feed.
That's spam & it makes you look like a douche!
But correctly tagging a post can increase a post's organic reach.
Bill Gates wisely tagged Mark Zuckerberg in his ALS Ice Bucket Challenge video!
5. Pay Attention to Video Insights
Facebook provides lots of handy Insights for every video you post.
You can find out things like:
How long people view your videos
How many people view your videos
Number of unique video views
Number of paid & organic views
How many people viewed 95% of the video (audience retention)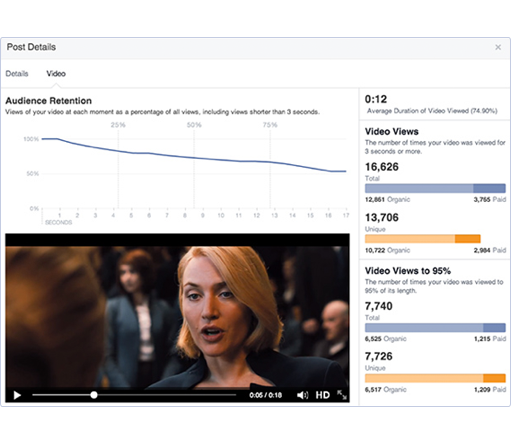 Conclusion
Knowing these stats & techniques will help you post better videos on Facebook -- and get A LOT more reach by doing so.
So what do you think?
Now that you know video is a priority on Facebook, will you apply these strategies with your next post?
____________________
RECOMMENDED ARTICLES: