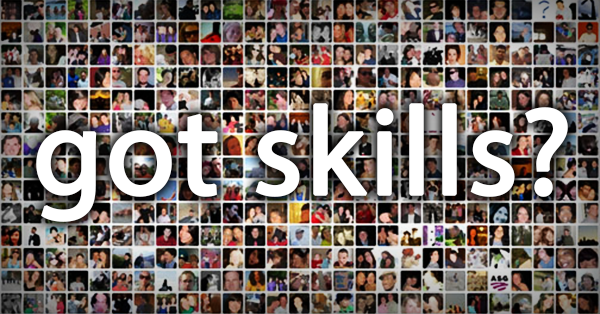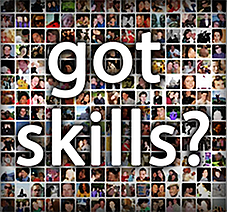 Navigating the Facebook waters can be a challenge.
Especially when you're just getting started.
If you read blogs about Facebook marketing, you'll find a wide array of advice.
It's difficult to know whose advice to follow & which advice to ignore.
In this post, I explain 4 crucial Facebook marketing skills:
Maximizing Reach
Knowing Your Audience
Using Creative Images
Staying Current
If you master them, you will be amazed at what happens to your page.
4 Facebook Marketing Skills Every Business Should Master
Yes, these skills will help you get more Likes on your page.
But if you put these skills into action, your fans will also share & comment on more of your posts.
1. Maximizing Reach
Facebook Reach is a highly-debated subject these days.
It's a confusing metric that I see page owners either focusing way too much on -- or ignoring altogether.
The truth is that Reach is a fundamental Facebook metric -- think of it as the foundation of your insights.
>> Click to Tweet <<
You need to know if your posts are reaching your followers & at what times fans see your content.
Granted, just because a post reaches lots of people doesn't mean your fan engagement will be huge. That all depends on the quality of your followers & content.
The Reach of each post is easily available on your page: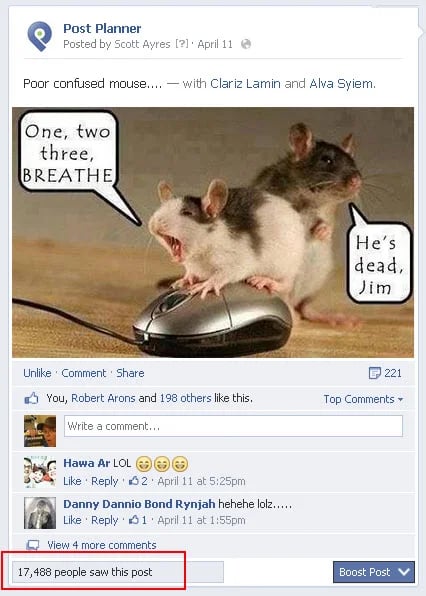 Because this requires you to scroll through your Timeline to see each post, an easier way to view the Reach is to go to the Insights section of your page.
The first view of the Insights will show you an overview of your Reach -- breaking it down post by post as you scroll through: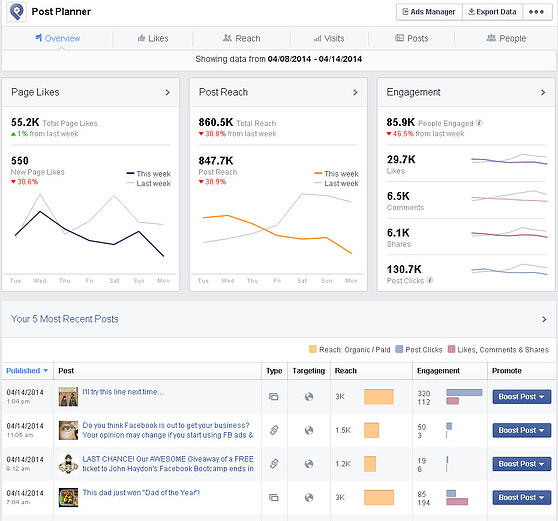 Clicking the "Reach" tab provides a graphic view of post Reach, Likes, comments, shares, the people hiding your posts & total Reach: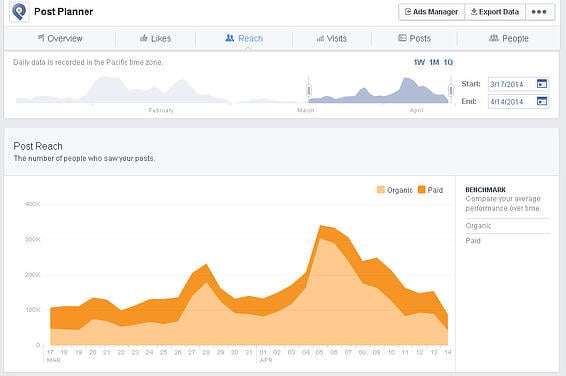 Personally, I like the 1st view because I see how each post performed & can evaluate the performance based on post type.
Looking at these numbers just once a week will give you a clearer picture of what types of posts get the best response from fans.
>> Click to Tweet <<
2. Knowing Your Audience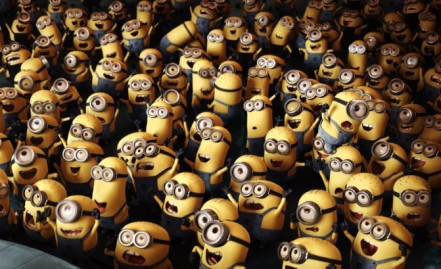 Along with knowing your Reach, smart page owners also understand their audience.
For example, what you post on a Facebook page for car lovers will be different than what you post on a page for moms.
You also need to make sure you're posting at the right times of day -- when fans are most likely to be on Facebook.
If your page targets school teachers, it wouldn't make sense to post during the day while they're at work.
>> Click to Tweet <<
To find out what time your fans are on Facebook, visit Insights & click "Posts":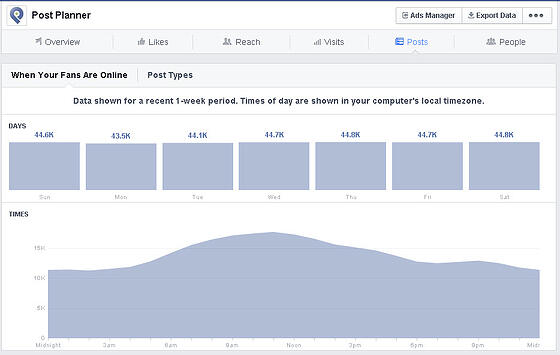 You can hover your mouse over days & times to see specific results.
One thing you should remember is that even though this shows when your followers are on Facebook, it doesn't necessarily mean these are the best times to engage with your fans.
Jon Loomer found recently that posting in the middle of the night brought amazing results. You'll need to test to see what works best for your page.
In addition to knowing what time your fans are online, it also helps to know their ages, gender & locations.
>> Click to Tweet <<
You might think your audience is mostly men, but then find that lots of women have Liked your page.
Click "People" to see the breakdown: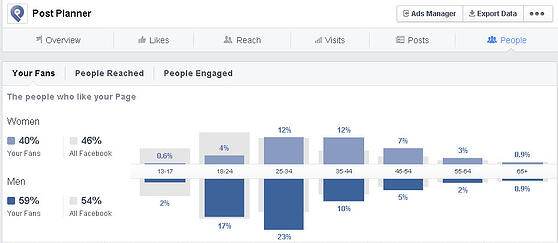 As you can see, most of the people who have Liked the Post Planner page are men -- 59%.
But don't stop there. Click "People Reached" for a different perspective: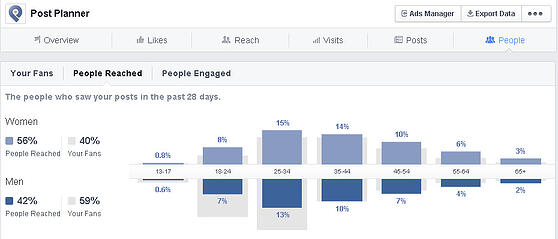 Interesting. Our posts actually reach more women. Good to know!
But who primarily engages with our content? Let's check it out: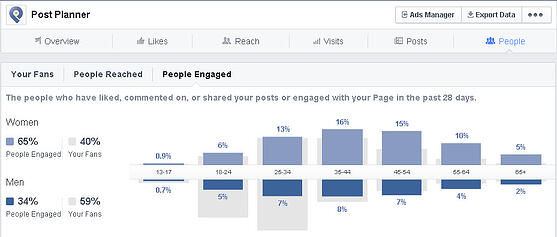 Wow! 65% of the engaged users on the Post Planner page are women -- even though women account for only 40% of the Likes.
Knowing your audience is crucial, and should be a major consideration when determining what to post on Facebook.
>>> Click to Tweet <<<
3. Using Creative Images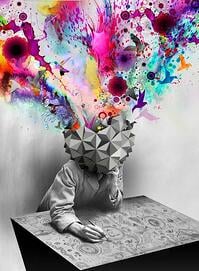 Photos drive Facebook!
Your fans love engaging, humorous, powerful images.
To keep your Facebook fans engaged, you must create & share images that get your followers to Like, share & comment on your posts.
But creating strong images is difficult. It takes time & a bit of know-how.
The free Canva app will help. And you can read more about Canva here:
If you don't want to create your own images, you need to find great photos someplace else.
You could do what most of us have done for years -- painfully search Google, Flickr, Pinterest & Tumblr... UGGGHH!!!
Or try a new method that gets results like this:
This image has almost as many shares as we have Likes on our page!
Did we spend hours searching Google for this photo? Nope.
We used Post Planner's viral photo finder to locate the photo & post it to our page.
Our algorithm determined the image had seen success on another page, which gave us confidence we could see similar results.
Here's How the Viral Photo Finder Works
To try it, go to your Post Planner app & click the Viral Photos box on the right:

You'll see 5 default folders:
Awesome Quotes
Engaging Photos
Funny Photos
Crazy Photos
Beautiful Photos
We added these to help get you started with some highly shareable photos from very successful Facebook pages.
To search more feeds, add the URL of your favorite page by clicking "Add more Feeds":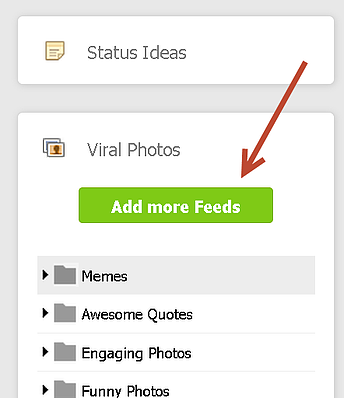 Clicking a folder like "Crazy Photos" brings up a long list of images you can share on your page.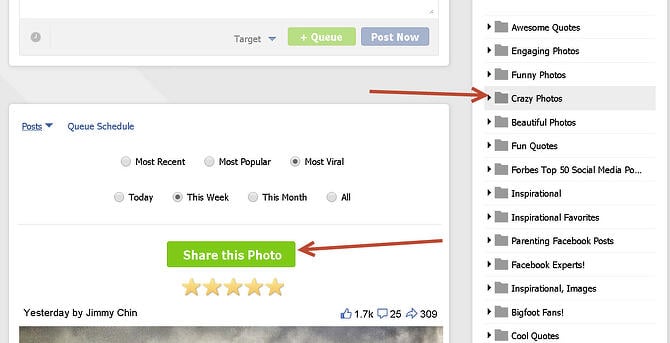 "Most Viral" is selected by default so you see the photos that performed best.
The most viral photos are ranked based on the number of shares, the page's fan count, and the age of the post.
Select "Most Popular" to see photos ranked by the number of Likes.
Clicking "Share this Photo" will add the image to your publisher: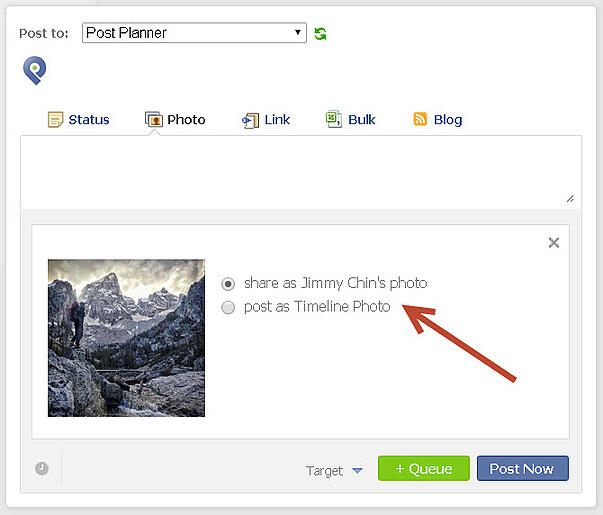 You have 2 options for sharing this photo:
Share as Jimmy Chin's photo -- which shares the original post from the page
Post as a Timeline Photo -- which shares the image directly to your Timeline
Both options work great.
Choose the one that works best for you, then enter the text & schedule the time you want the image to post.
If you choose the right images, you'll see great results!
4. Staying Current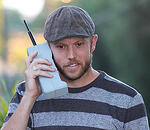 No matter what niche you work in, you need to stay on top of new developments in your industry.
>> Click to Tweet <<
You're sure to get called out if you post old news to your page. Make sure your links are timely.
I can't provide resources for your particular niche, but here are some places to stay up to date about the world of Facebook marketing:
Conclusion
By now you're probably asking: isn't there more to Facebook marketing, Scott?
Sure there is.
But these 4 skills are simply the building blocks -- the basics all Facebook page owners should understand.
Maximize your Reach, get to know your audience, use creative images & stay current.
Master these 4 skills and I promise -- you'll be amazed at what happens to your page!