Want to learn the best Instagram hacks to grow your following?
This article gives you the top 21 Instagram tricks and tips to grow business account FAST!
—
Every business is on Instagram, trying to get more customers.
But HOW do you get more followers?
After all, an Instagram business account with 10 followers isn't going to drive much business.
Unfortunately, gaining new followers on IG isn't as simple as it seems.
It takes strategy AND planning.
Businesses that are willing to implement Instagram "hacks" are the ones that grow FASTER than everyone else.
This article will teach you how to use the best Instagram tips and tricks to grow your following on Instagram.
21 Instagram hacks to grow your following fast
What are the secrets of Instagram?
How do you grow your followers faster than everyone else?
What are the best Instagram tips and tricks to rocket your follower count quickly?
Many businesses are asking these questions, so we'll provide concrete answers in this article.
We'll also show you how to implement an advanced content planner like Post Planner to execute these strategies flawlessly.
Let's get started!
We'll cover: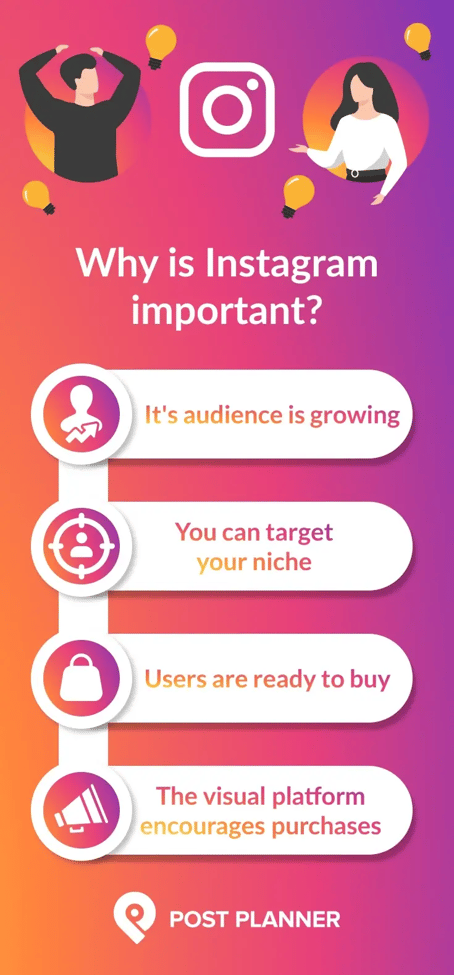 4 Reasons why these IG Hacks matter
It takes time and effort to grow your following. Should you put in that time, or should you focus your efforts elsewhere?
It might be tempting to ask yourself, "Is Instagram worth all this effort?"
YES!
Not only is Instagram important, but it might also be the MOST important part of any social media strategy.
Even if your business doesn't fit well with the traditional Instagram aesthetic, you have a lot to gain from Instagram.
In this section, we'll look at 4 critical reasons why Instagram is worth the effort.
Reason #1: IG has a growing audience
A promising sign that something is thriving is when it's growing.
For example, cities are often measured by how many citizens move there yearly.
Social media is no different.
If a social media channel is growing, that's an excellent indicator that you should prioritize it.
Instagram is growing, and it's growing FAST!

Instagram added almost 200 MILLION users from 2020 to 2021.
If Instagram is growing that quickly, it's a healthy community for you to invest in over time.
You can establish a strong business presence NOW and reap the benefits for years to come.
Reason #2: Target your specific audience
Instagram users only follow people (and businesses) they're interested in.
They won't follow a company if they aren't at least a bit interested in purchasing from them.
What does that mean for you?
The audience that interacts with your content will typically be VERY targeted.
Having a targeted audience leads to:
Higher CTR (Click-Through Rate) to your website

Higher engagement

Higher sales
It also allows you to connect more with your viewers and followers.
Since you often share common interests, you'll have better conversation opportunities.
In other words, a targeted audience makes your life WAY more manageable — so Instagram is beneficial for your business's growth.
Reason #3: Users are ready to buy
As fun as it is to look at funny cat videos and endless selfies...
We're really on Instagram to make MONEY.
That's why it's incredibly beneficial that Instagram users are more ready to buy than users of almost any other social media channel.
90% of users on the platform follow a business,

and 50% or more are interested in a business after seeing an ad for it on Instagram.
In other words, people on Instagram are ready to take their cards out of their wallets and buy your stuff!
If you don't put effort into growing your following, you'll miss out on all those buyers (which means you're LOSING money!).
Reason #4: Visual platform improves engagement
Twitter, Facebook, and other social media platforms are essential.
However, Instagram's completely visual format is highly beneficial for businesses.
Why?
Images help customers quickly identify with the businesses they see on Instagram.
Everyone knows how it feels to stumble on a post that catches our eye.
If you can figure out how to tap into the visuals of Instagram better than your competitors, you'll find yourself gaining followers faster every day.
We'll talk more in this article about how to make your visuals as appealing as possible.
But, for now, just realize that quality visual components make Instagram essential for your business.
21 Instagram hacks to grow your following fast
Growing your follower list from 10 to 100 takes some effort.
Increasing it from 100 to 1000 takes even more.
However, you can save yourself some major headaches using tried-and-true Instagram HACKS.
This section will teach you our top 21 Instagram tips and tricks that will take you from zero to hero on Instagram.
1. Perfect your hashtags
Everyone knows hashtags are essential on Instagram.
But are you familiar with the best hashtag strategies?
If you're like most people, you just put a hashtag before a few words and hope for the best.
However, you can significantly improve a post's performance with strategic hashtags.
There are a few MAJOR hashtag rules you need to remember if you want to perfect your hashtags:
Use SPECIFIC hashtags

Use RELEVANT hashtags

DON'T let hashtags take over your post
By specific, we mean a hashtag should not be too broad.
You can check how many posts include a particular hashtag simply by typing it into the search bar on Instagram.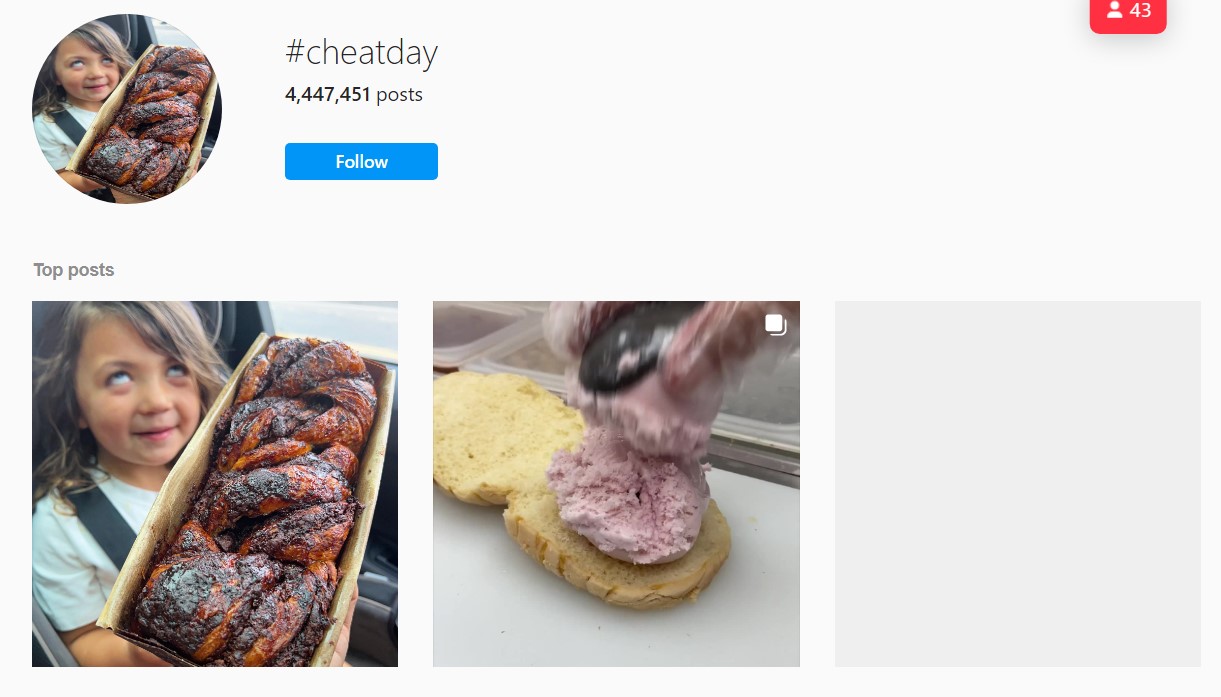 If the post has about 20,000-100,000 posts (maybe up to a few hundred thousand depending on your niche), it's probably specific enough.
If it has over 1 million, it's too broad, and you should try something else.
Relevant hashtags mean you should only use things that relate to your post.
Don't include random hashtags just to try to get more views.
Finally, you should limit the number of hashtags you use and try to space them from the rest of your caption.
Otherwise, your post will become challenging to read, which defeats its purpose.
2. Time your posts
EVERYONE has an opinion about when you should post your content to Instagram. T
The simple reality is all audiences are different.
In other words, you must find out when YOUR audience is most active.
This comes from trial and error.
Make a few posts at 10 AM and 5 PM, then note which one got more engagement. Then try 11 AM and 6 PM.
Repeat this process until you find times that work best for YOU.
DON'T copy someone else's strategy because the chances are that your audience is different from theirs.
3. Follow trends
Your business lives or dies on your knowledge of what is going on in your niche.
If there's significant news that EVERYONE is talking about except for you, you could miss out on followers and sales.
There are 2 great ways to follow trends.
Influencers

Google Trends
Influencers will keep you up-to-date on trends, so you should follow all the major influencers in your niche.
Google Trends helps you identify seasonal trends by showing graphs of what is being searched.
For example, a seasonal search term like "swimsuit" is far more popular in the summer.
Use Google Trends to identify and target those trends on Instagram.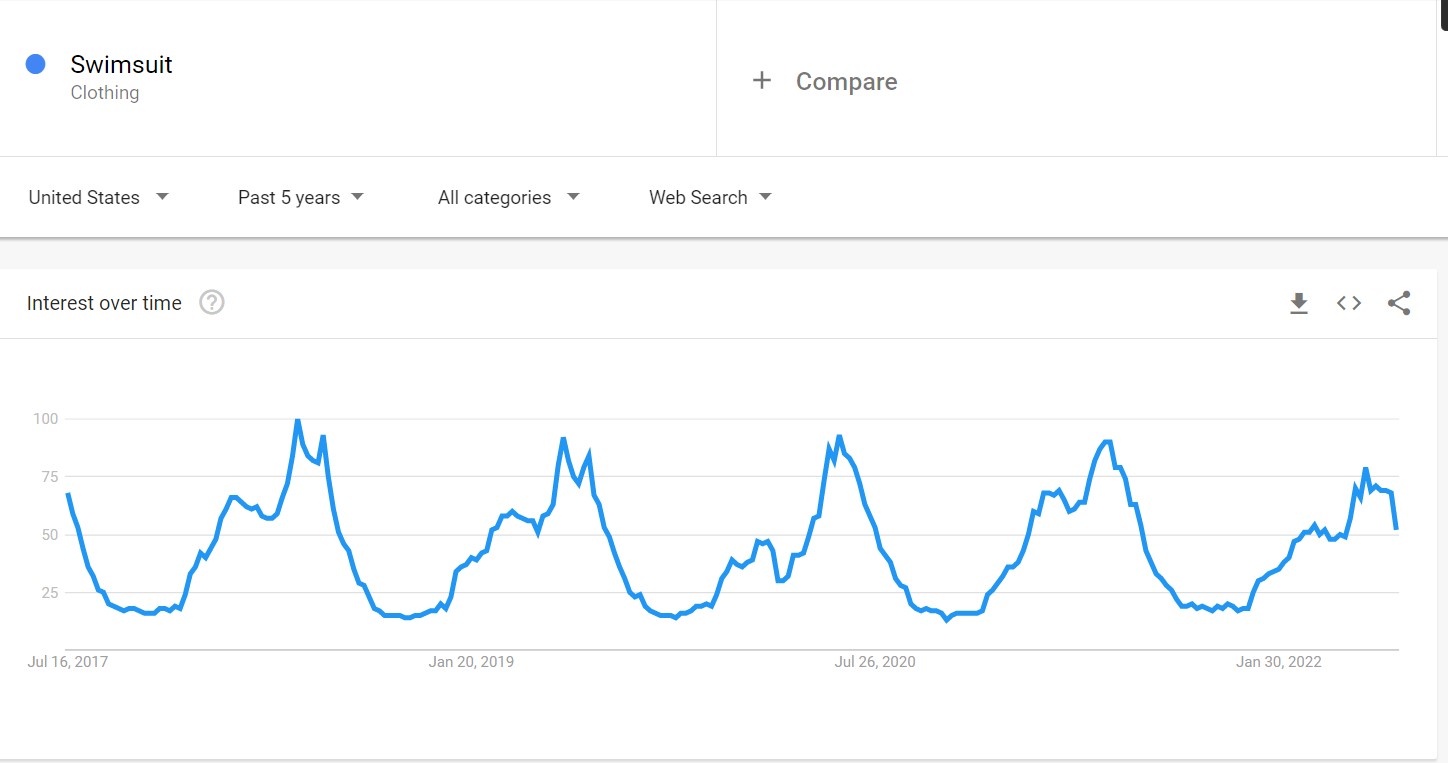 4. Curate content from around the web
Let's face it:
Creating content is hard.
And if we're honest with ourselves, we have to admit that other people are generating great content all around the web.
That's why one of the best Instagram content strategies is to CURATE content from other people online.
Curating content helps in several ways:
It saves time

It can increase the quality of your page

It gives you more material than you could come up with on your own
Start looking for posts from other people in your niche on Facebook, Instagram, and blogs.
Then, share those posts with your followers!
We'll show you how to do this like a pro later in this article. (Post Planner helps with this.)
5. Lose the filter
10 years ago, everyone always filtered Instagram posts.
Now, you don't see as many posts with filters.
Why is that?
People discovered that filters DECREASE the amount of engagement you get–specifically, fewer Likes.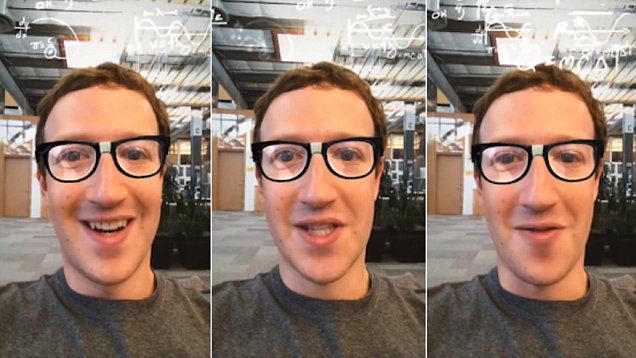 People on Instagram want to feel like they're getting to know the real you.
Unfortunately, filters don't seem very authentic, so fewer people take the time to Like those photos.
In other words, just don't put filters on your Instagram photos (especially selfies!).
6. Automate your content schedule
Many businesses don't realize they could DRASTICALLY reduce their time on social media by automating their content schedules.
What does that mean?
Content automation means using a tool like Post Planner to automatically post to your account without even logging in.
A content automation tool can make your posts at just the right time, freeing up your calendar for more important things.
Want to learn more about IG automation? Check out our blog post on how to do it the RIGHT way.
7. Recycle your best content
Sometimes you hit the jackpot with a post, and it gets hundreds or thousands of Likes and comments.
How do you replicate that success?
One of the easiest ways is simply to post the same content in the future!
For example, this book review got over 53,000 Likes: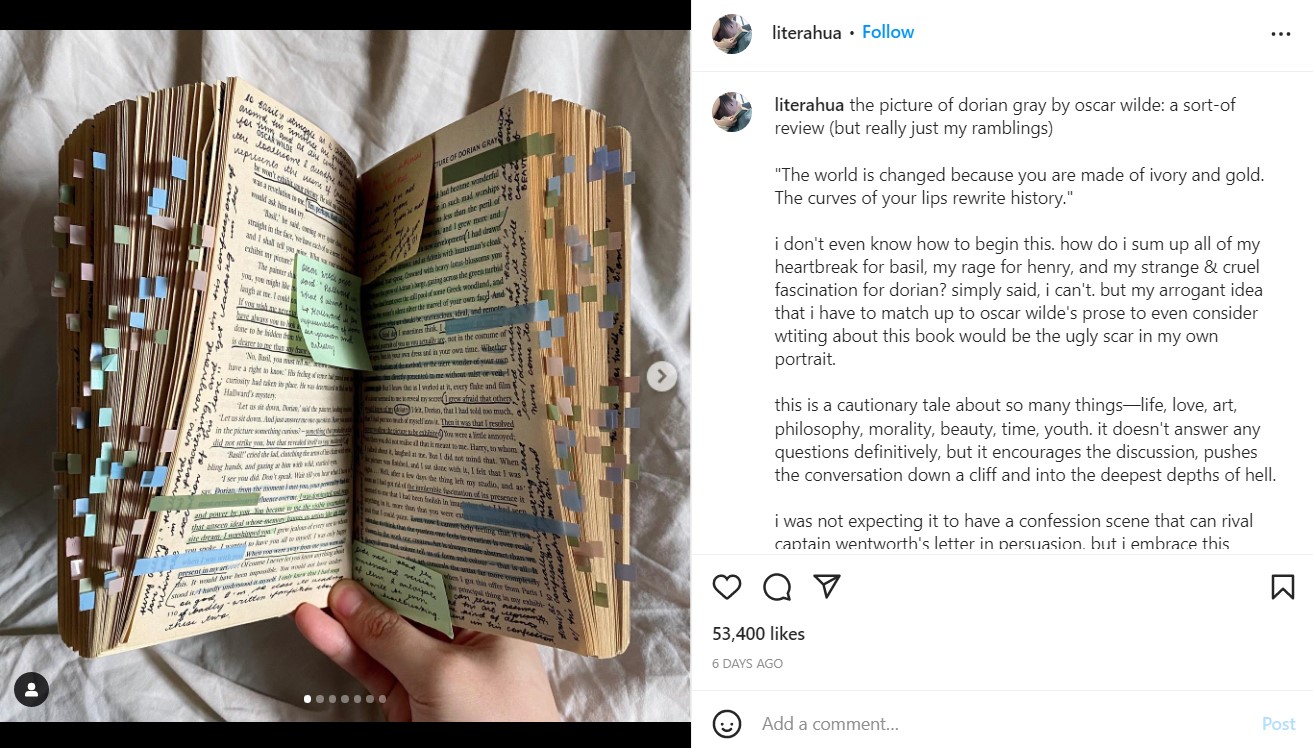 This user's followers enjoyed this content!
In 6 months, they could easily reuse this picture and reap the same benefits again!
Recycling is beneficial — but don't recycle a post too often, or your followers will lose interest in your content.
8. Save quick replies
Businesses often find themselves using the same replies on Instagram over and over again.
You can save yourself some time (which allows you to respond to more users) by saving a few different quick replies.
Go to your business account settings on the top right of your screen, then click "Saved Replies."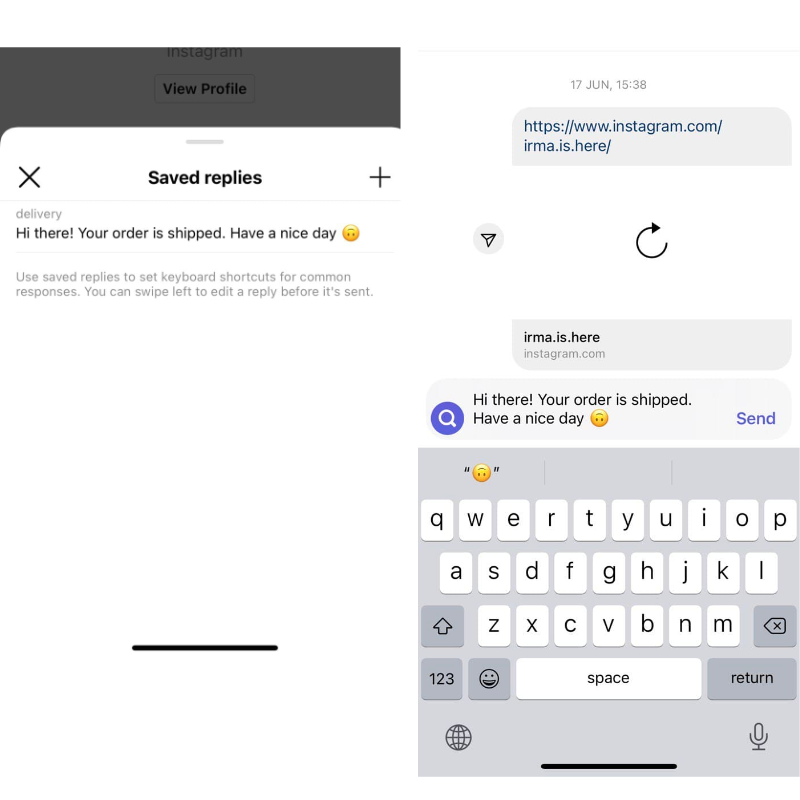 You can easily create quick replies and link them to a shortcut.
For example, you could save "inquiry" to send a complete message instructing a user about how to send you a business inquiry through your website.
9. Use empty space in your captions
Many people make the mistake of creating captions that are just a block of text.
These captions are harder to read, meaning fewer people read them.
Instead of writing a massive block of text as a caption, use empty space, emojis, and other creative spacing techniques.
For example, look at how this caption uses dashes and empty lines to make it extremely easy to read.
It also separates its hashtags from the body of the caption.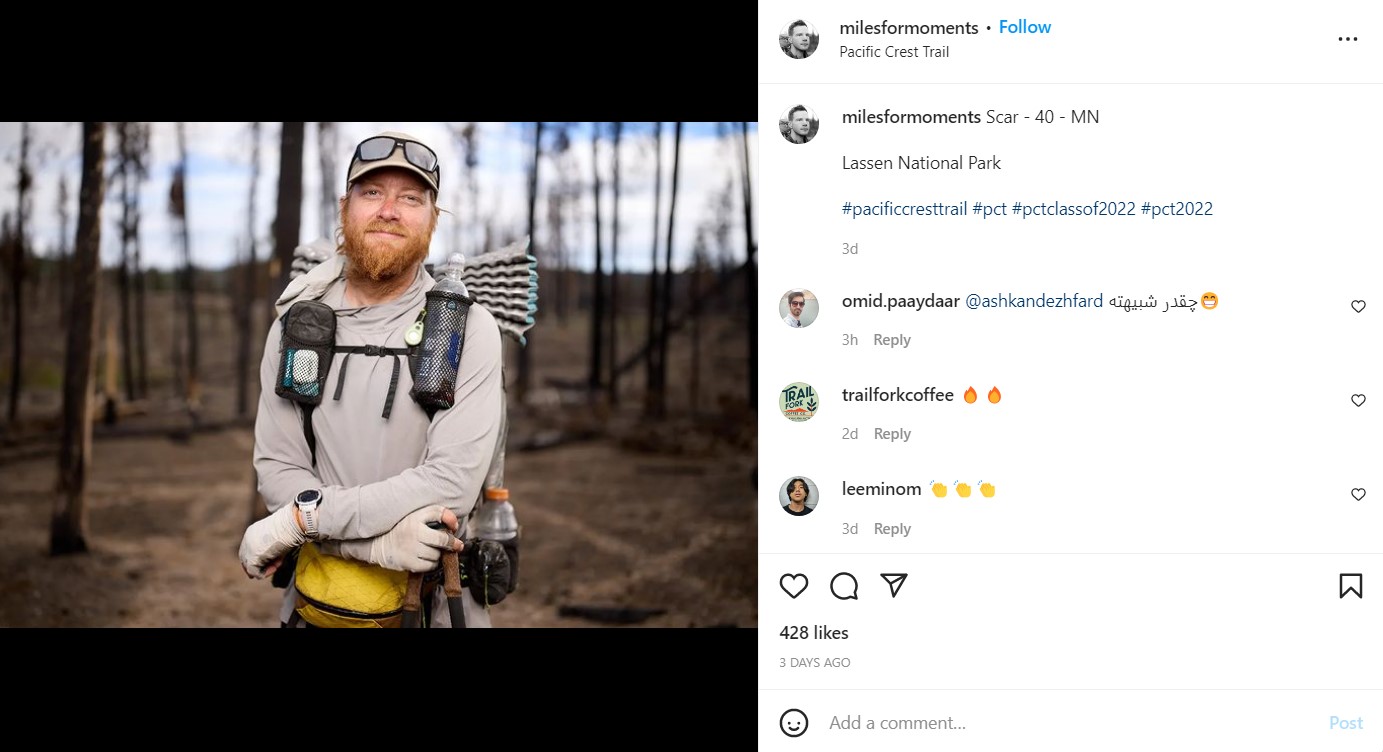 10. Link in bio
If you don't push people from your Instagram to your website, your followers probably aren't helping your business very much.
But Instagram doesn't allow you to put links in your captions.
So How are you supposed to get people to your website where they can make a purchase?
The answer comes in your Instagram bio.
For example, you can put a link to your website sales page, your most recent blog post, or any other link.

Then, push people from your post to your bio by saying, "Check out the link in my bio for more info," or something along those lines.
11. Instagram giveaways
Who doesn't like to get free stuff?
Instagram giveaways consistently bring in new followers and higher engagement because people love to get stuff for FREE!
You can make an Instagram contest where people have to follow you and tag a friend or 2 to enter to win.
When doing a giveaway, make sure to make it worth their while to participate.
In other words, don't make the prize a 10% coupon.
Instead, it should be significant enough to encourage good participation.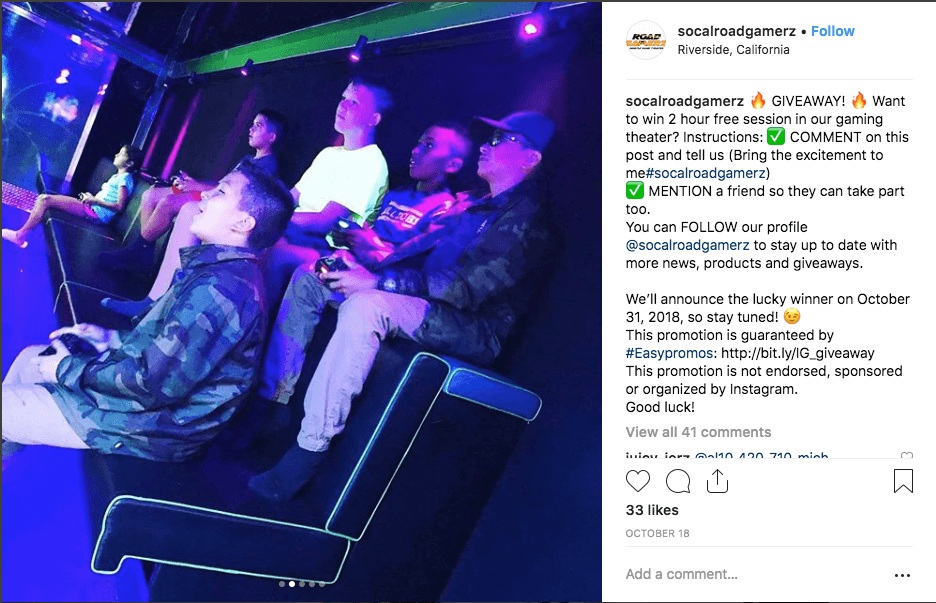 Finally, make sure to make a follow-up post showing the winner WITH the prize they received.
Your followers will want to know that you followed up on your promise!
12. Use proven content
Many people wonder if their content will perform well on their page.
They're unsure if their audience members will respond well to the post.
What if you could eliminate that worry?
You can!
All you have to do is post PROVEN content.
Proven content means it has already performed exceptionally well for another user in your niche.
If it works for them, it'll work for you.
There are 2 ways to find proven content.
First, you can search for it manually by combing through dozens of accounts' posts.
Second, you can use a tool that automatically finds proven content.
We highly recommend the second route and will show you how to do it later in this article.
13. Bookmark posts for later
Sometimes you might come across an Instagram post you want to save for later. Maybe it:
Inspired you to create a similar post

Seems like something you might want to post to your page later

Made you laugh

Taught you something new
Whatever the reason, we all have posts we want to save for later.
Just click the bookmark icon at the bottom of the post. Instagram will save it to your bookmark page, which you can quickly access anytime.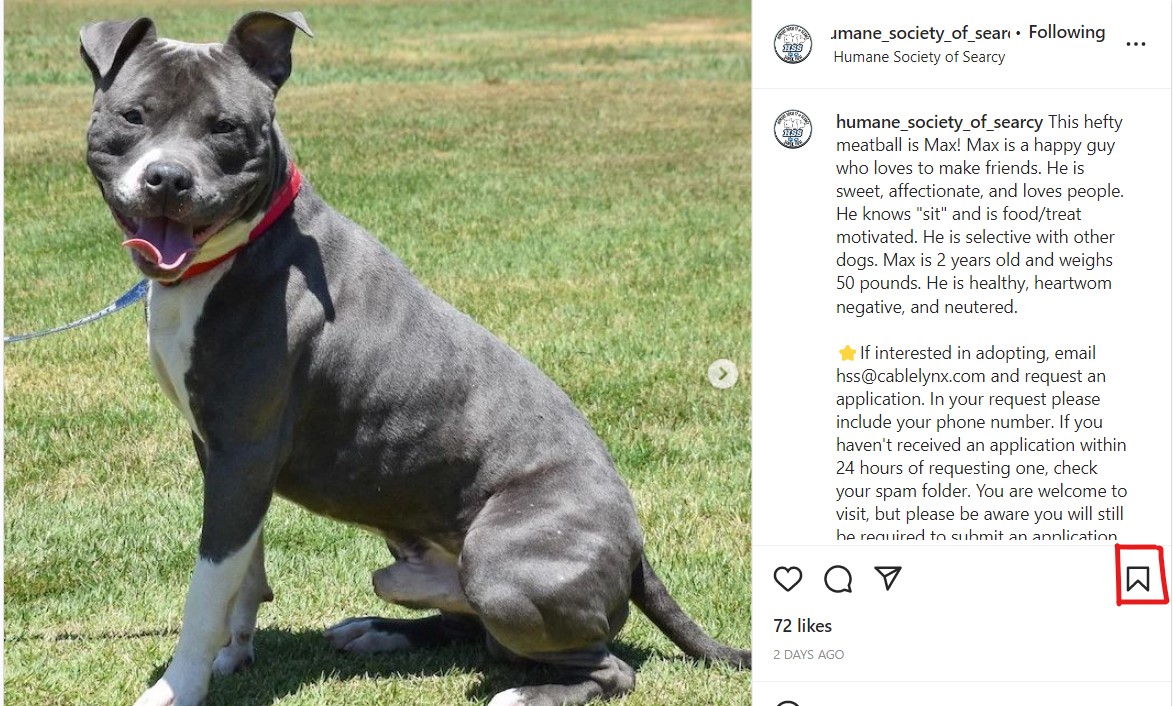 14. Instagram for computer
Working from a phone or tablet can quickly get tiring, so many prefer to work from their computers.
Fortunately, Instagram has added posting capabilities to its desktop versions.
So you no longer have to use workarounds to post from your desktop.
However, you can make Instagram for desktop even more potent by combining it with a tool like Post Planner.
Post Planner allows you to quickly find new material and schedule it for posting in the future.
In other words, it's like Instagram on steroids.
We'll go more in-depth on how to use Post Planner in a moment.
For now, just understand that it helps make desktop Instagram even more productive.
15. Use carousel posts
Carousel posts allow you to put multiple photos or videos in the same post.
For example, you could create a post with up to 10 pictures or videos of the same event or item to show more details about it.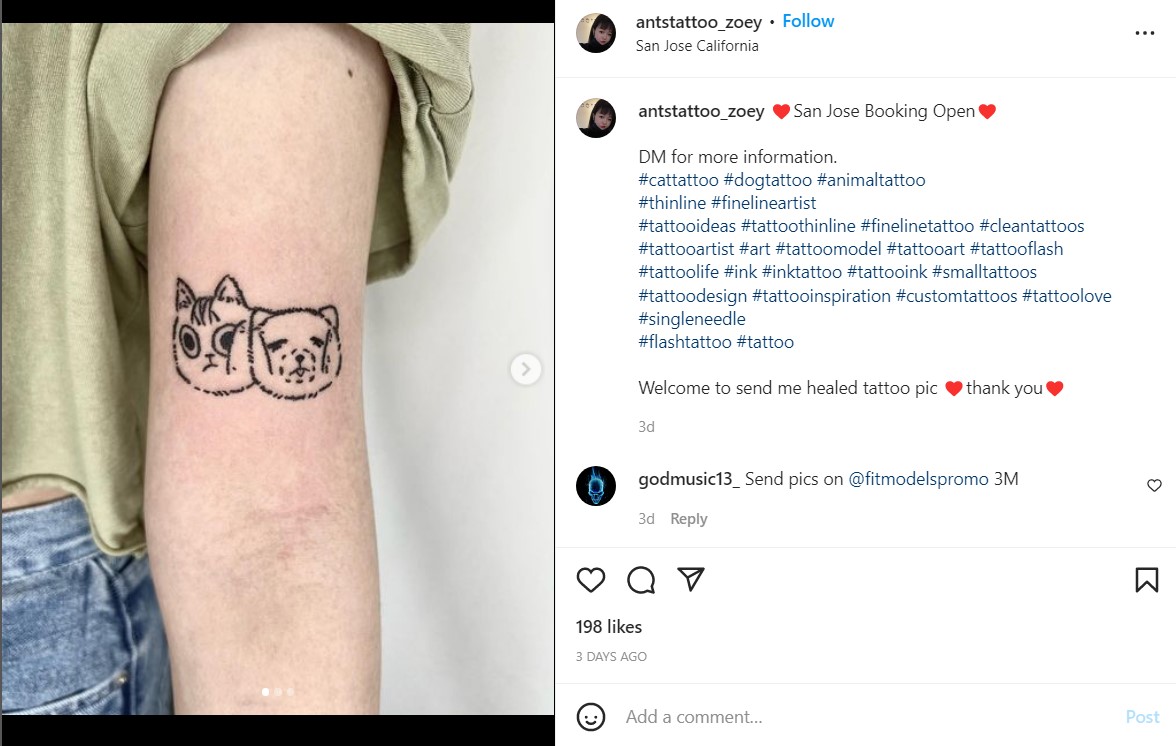 The benefit of carousel posts on Instagram is that they get higher engagement numbers than regular pictures OR videos.
Carousel posts are the MOST ENGAGING form of Instagram post.
In other words, you should start posting carousel posts NOW.
You'll quickly see higher engagement and more followers as a result.
16. Post stories
Instagram stories allow you to post more frequently throughout the day without annoying your followers.
They also allow you to show a closer view of your business or life.
One of the major driving forces behind growing followers is allowing your followers to get to know you.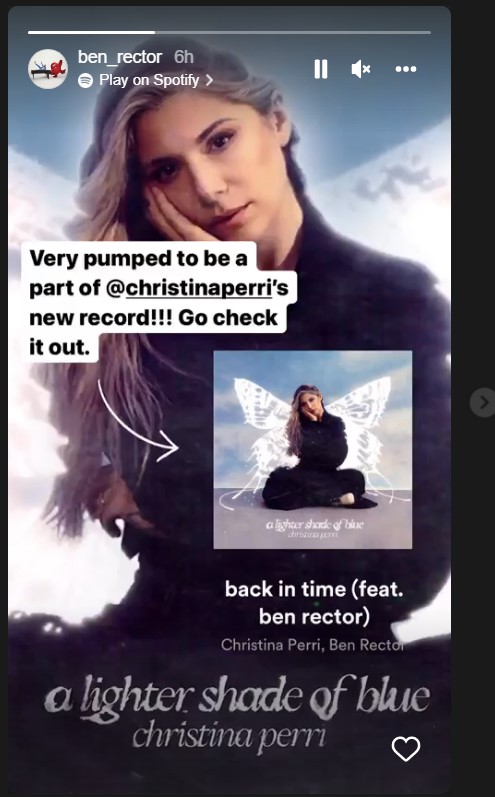 Stories are a great way to help your followers get to know you and feel a closer connection to your page.
Is there something you're doing that doesn't quite need a whole post, but you think your followers would find it interesting?
Post it on your story!
17. Go live
Instagram Live is exactly what it sounds like:
A live video where your followers can comment and interact with you directly.
Unfortunately, most businesses aren't taking advantage of everything Instagram Live offers.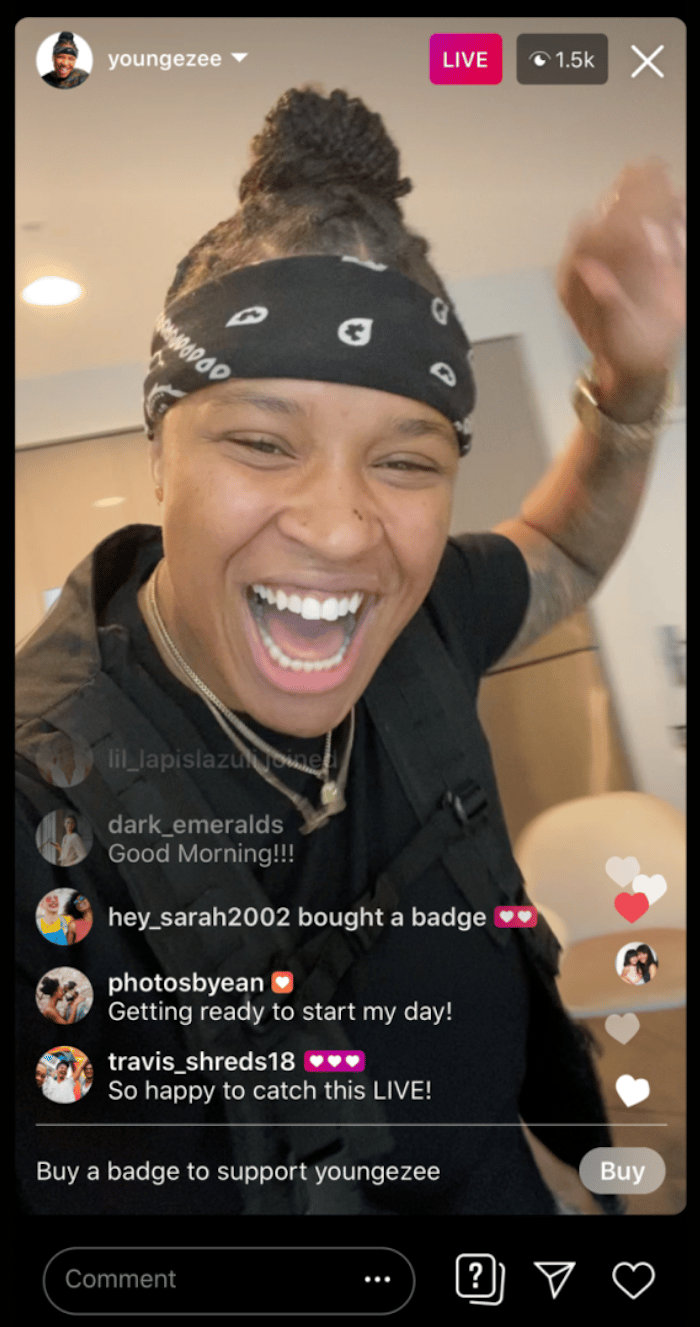 Instagram Live is one of the best ways to get to know your followers better and interact with them about a particular topic.
For example, you could announce a new product drop on Live and take questions about it.
Many people do a weekly or monthly scheduled Live, so their followers know when to expect them.
18. Sponsor a post
If you want a quick boost to your follower count, you should consider trying a sponsored post.
A sponsored post isn't the same thing as an ad.
An ad is advertising a product, but a sponsored post just helps new people see your organic content.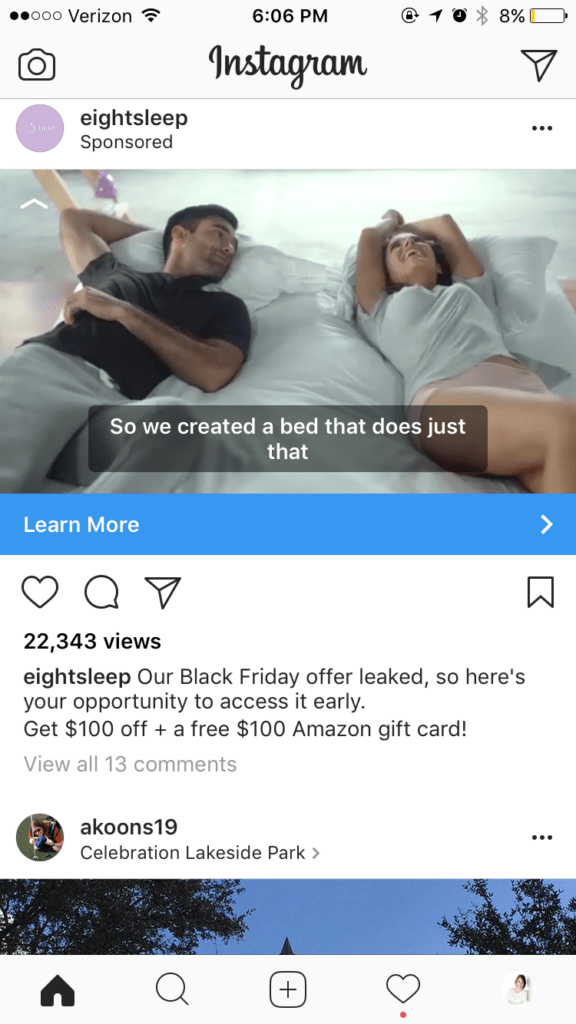 It's important to note that you should always sponsor your BEST posts.
For example, if you have one post that got 200 likes and another that only got 50, you should sponsor the one that got 200.
If your followers like it better, so will the people that see the sponsored post.
19. Increase your post frequency
One of the mistakes I see MORE often than anything else is not posting enough.
I know many businesses are worried they'll start annoying their followers if they post more frequently, but that typically isn't the case.
If you're only posting a few times a week, you're NOT posting enough.
At a MINIMUM, you should be posting every day.
However, posting at least twice daily (morning and afternoon or evening) is better.
Why?
Because the more you post (within reason), the more often your followers think about your business.
20. Interact with your followers
We've mentioned the fact that your followers want to get to know you a couple of times already.
So let's talk about it in more detail.
One of the best ways to get to know your followers (and help them get to know you) is to talk to them in the comments and DMs.
When people ask questions in your comments, do you respond?
You should!
Another great way to interact with your followers is by posting content that elicits a response from them.
Things like questions and conversation starters are an excellent option for many businesses.
Post Planner has a great selection of posts designed to increase your interaction with your followers!

21. Use Instagram Reels
Instagram Reels are short (60 seconds max) videos that allow you to express yourself to your followers creatively.
In other words, Instagram Reels are like Instagram's version of TikTok videos, but they serve an essential purpose.
Unlike stories, Reels won't disappear after 24 hours, so your followers can continue to see them later.
Additionally, reels give you more in-depth editing tools for your videos.

Try using Reels as a regular part of your content strategy to get more engagement and more followers!
How to use Post Planner to get more followers on Instagram
Post Planner is a social media scheduling tool with many features that'll help you grow your following quickly.
Before we jump in, we recommend signing up for a free trial with Post Planner so you can follow along with these steps.
Curate proven content FAST
Curating proven content is one of the best things you can do to grow your followers quickly, but it can be time-consuming.
Fortunately, Post Planner does the hard work for you, so all you have to do is pick the posts you want.
Search for your niche with the search bar, then select the content stream you want to browse.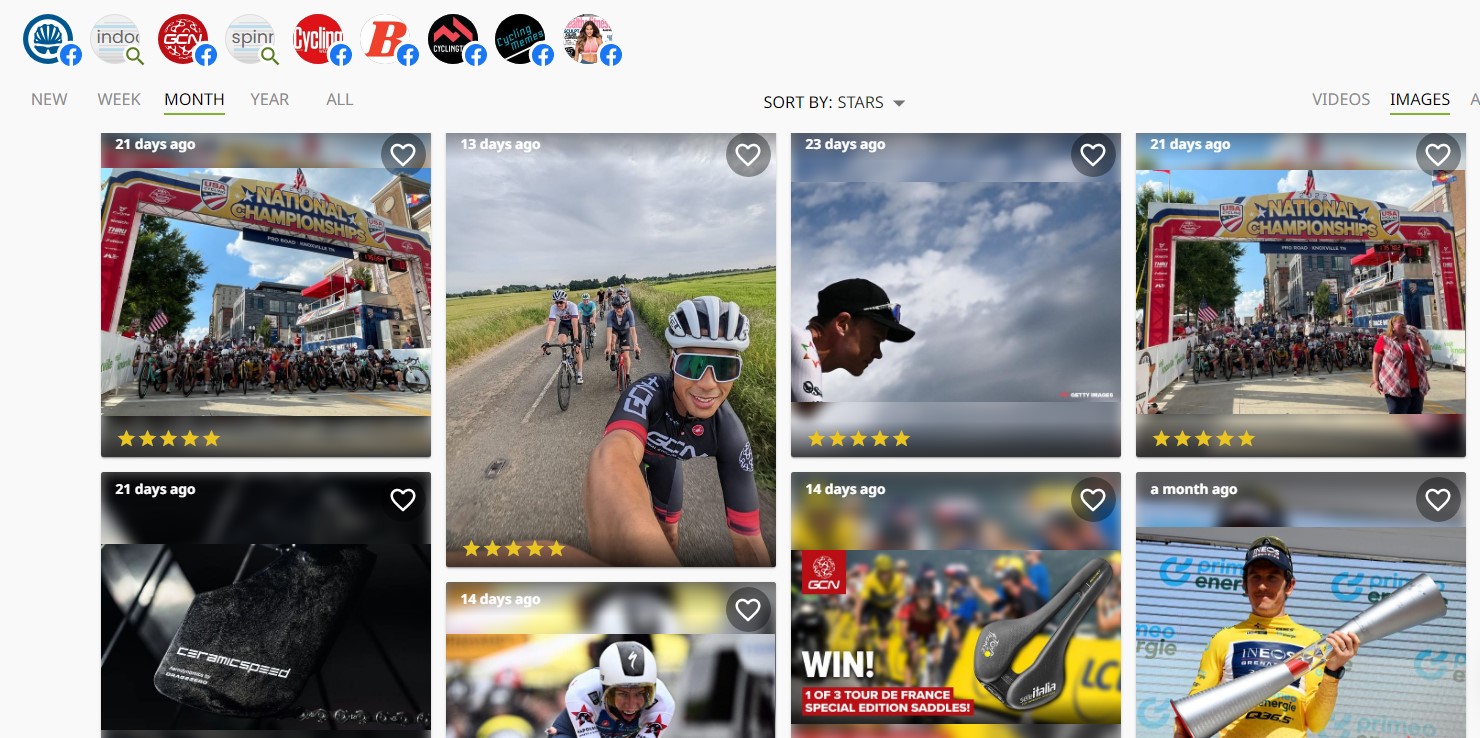 You'll see content with stars at the bottom.
Post Planner ranks each piece of content with 1-5 stars.
5 stars means it's highly likely to perform well with your audience!
Automate your content schedule
In the Posts tab, you can change your content schedule by selecting the days, times, and types of content that you want to post.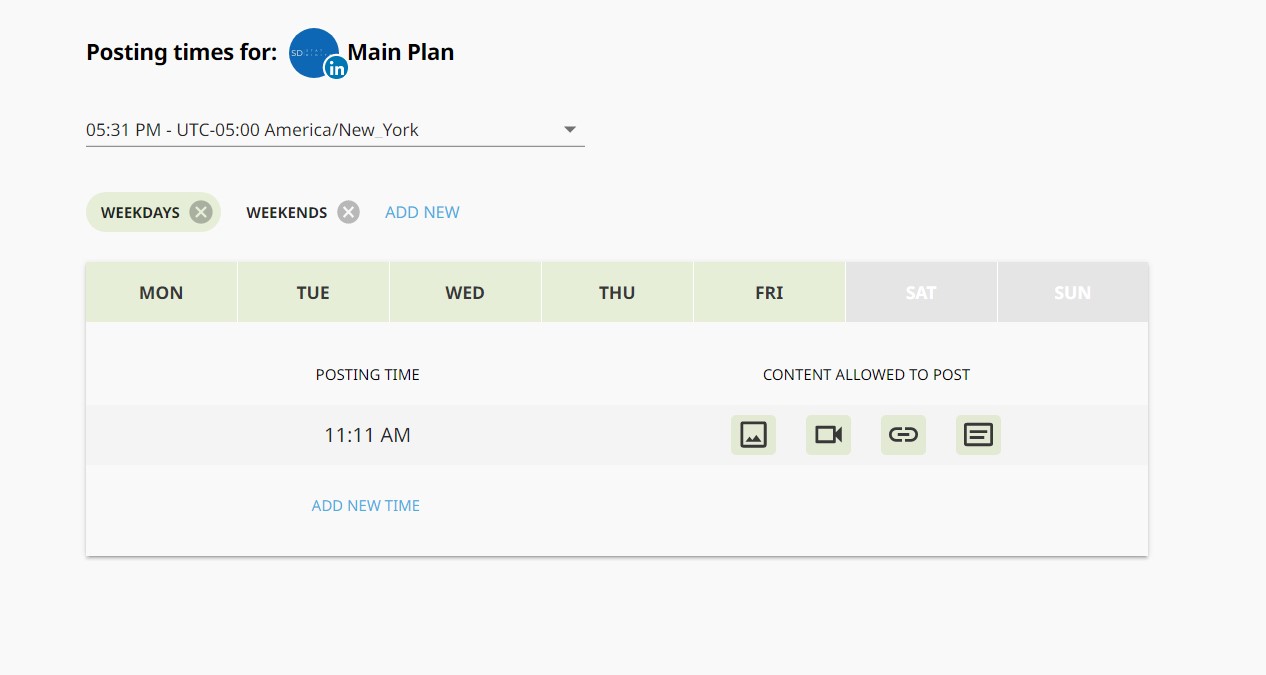 Post Planner will automatically add any content you choose into the schedule that you create.
You can later go to the Calendar tab and see what posts are scheduled at what times.

After you add it to your content schedule, Post Planner will automatically post it at the selected time.
Recycle your best content
Recycling content should be a no-brainer.
It's free engagement!
Post Planner makes recycling content much easier than doing it by yourself.
All you have to do is select the Recycle icon when adding a piece of content to your schedule.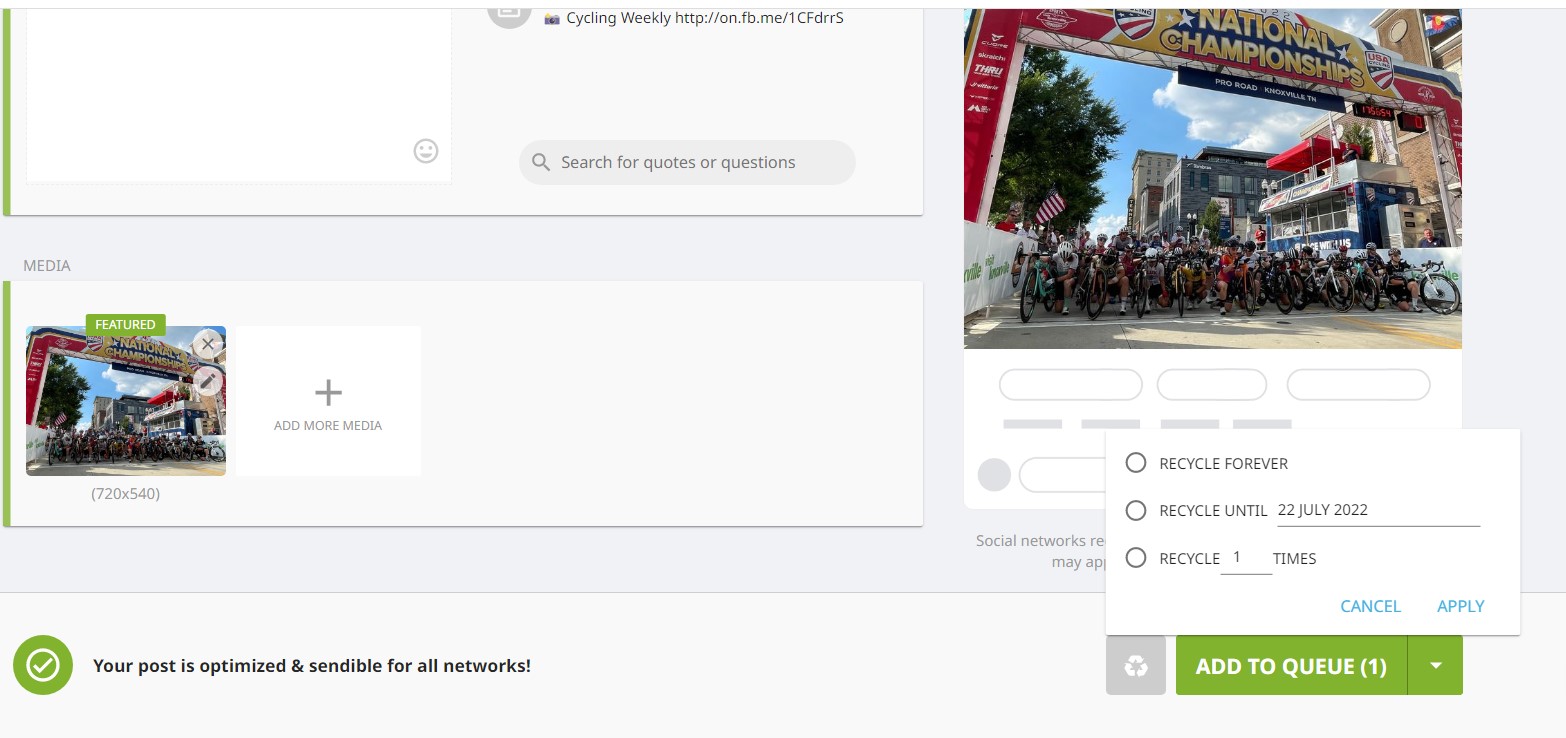 After selecting the recycle option, you can completely forget about it!
Post Planner will automatically post it again when it's time.
Remember:
You shouldn't recycle everything.
Only recycle posts that are performing really well with your audience.
Create great visuals
You can't make a thriving business page if you only ever use other people's content.
So, you also need to create some of your own.
If you're like me, you're about as creative as a sack of potatoes, which means Post Planner's creative features will be extremely helpful for you.
Just select "Create an Image" on the left-hand toolbar in the Content tab.
You'll see a ton of image creation tools that'll help you quickly create appealing visuals for your followers.

Make carousel posts
Carousel posts earn better engagement than ANY other type of Instagram post.
Post Planner also has a tool to make them easier than ever to create.
Just select one photo that you want to add to your post, then select "Add more media."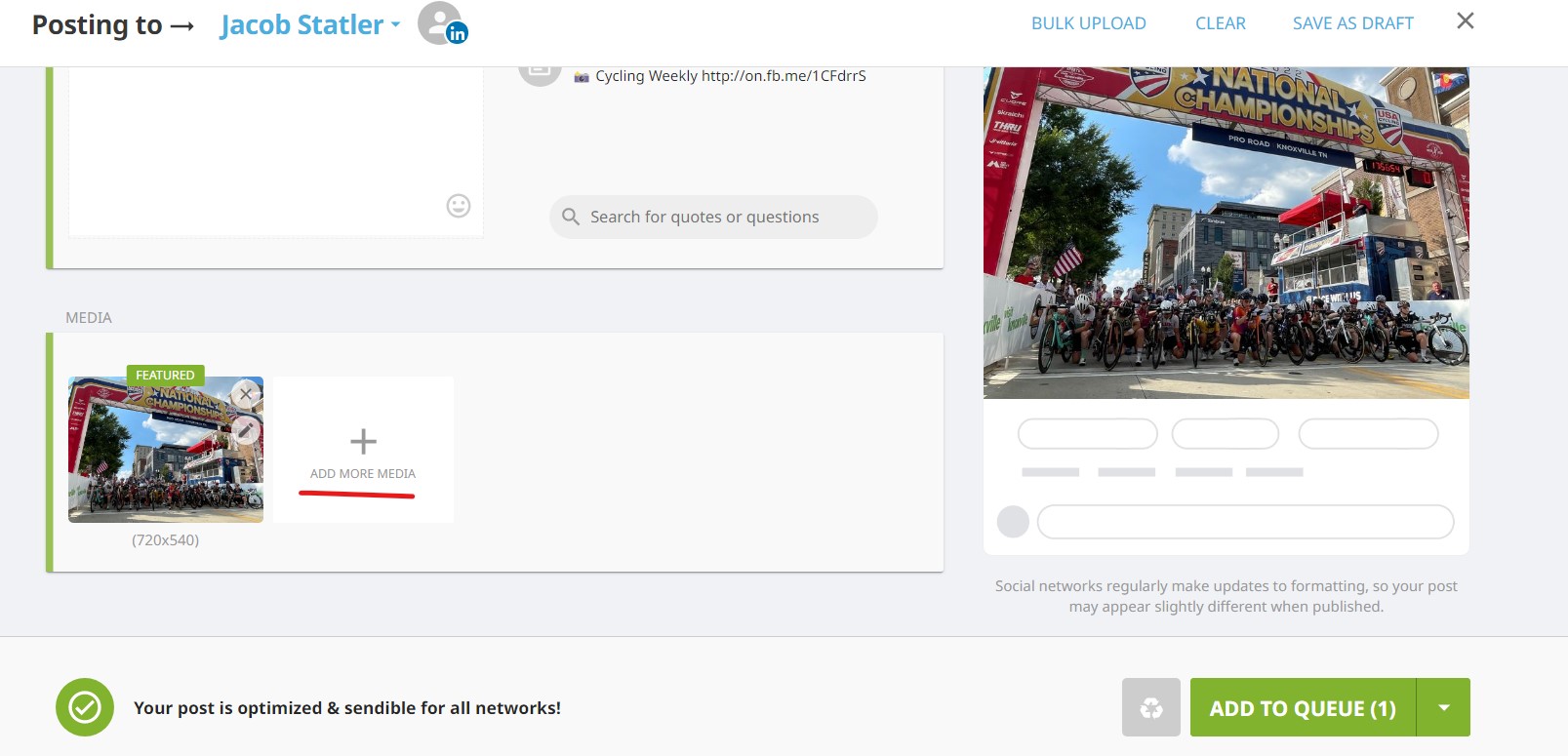 If you want, you can upload pictures directly from your computer's storage or create one using Post Planner's tools shown above.
However, you can also go select another photo from the Content Stream.
Just exit out of the current screen and select a second post.
Post Planner will bunch them together into a Carousel post.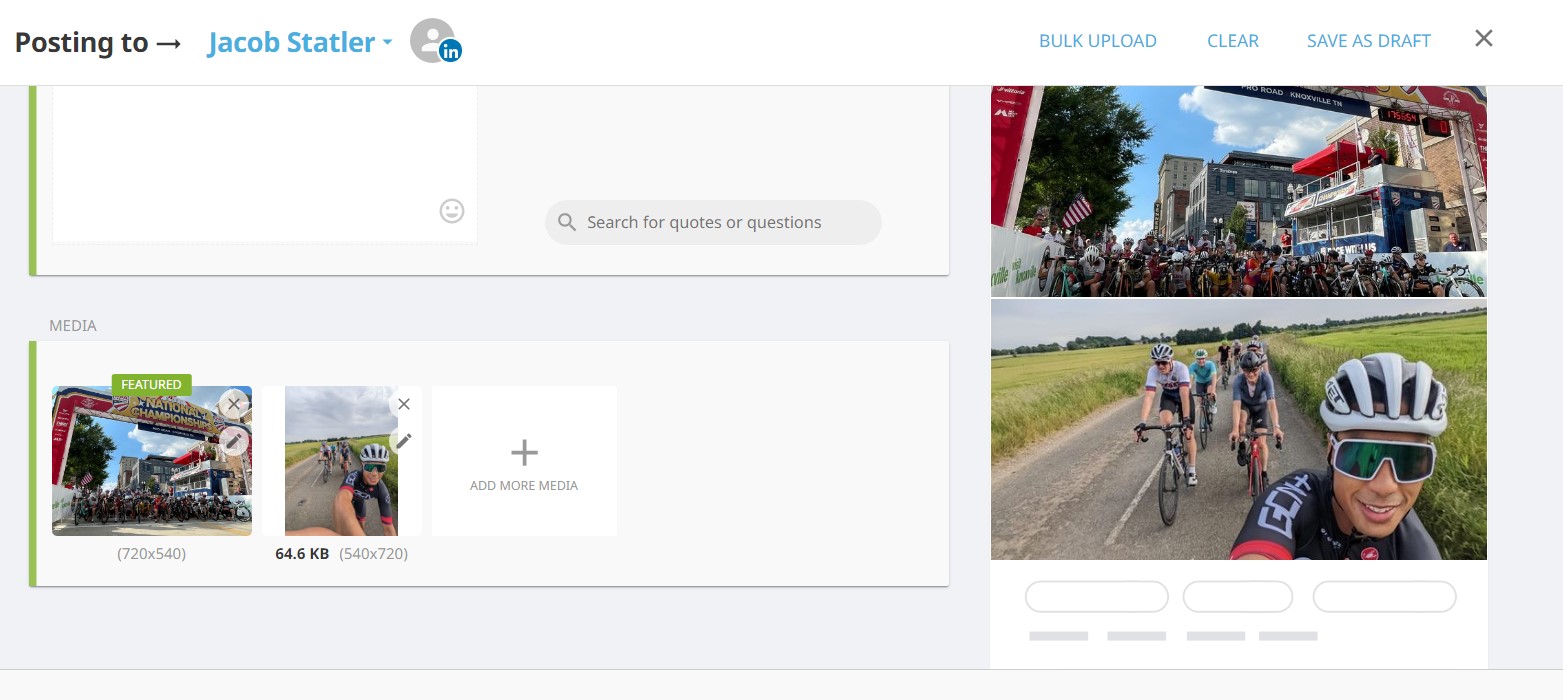 Repeat that process 10 times to fill up your post, then click "Add to Queue."
Instagram is crucial to your business's success online, but it can also be tricky.
These 21 Instagram tips and tricks will help you quickly grow your following on Instagram so you can thrive online.
If you follow these Instagram hacks, you'll quickly see higher engagement numbers.
Shortly after, the new followers will start to roll in.
What are some other strategies you've used to grow your followers on Instagram?
Let us know in the comments below!