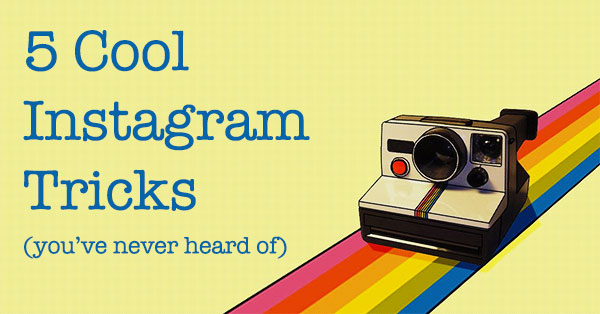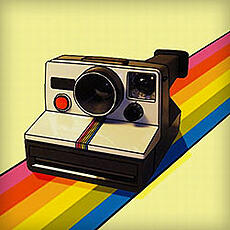 Instagram is still the purest of all social networks.
The app is simple to use -- which makes it appealing to on-the-go people who are tired of the congestion on Facebook and Twitter.
And you can't link from your posts or comments so there is a lot less spam on Instagram, which creates a better experience for users.
There ARE brands on Instagram -- including Post Planner -- but businesses often struggle to fit into a world of selfies, food shots and Instagram reels.
If you're one of those companies, here are 5 cool Instagram tricks that you maybe haven't heard about before:
5 Cool Instagram Tricks You've Never Heard Of Before
1. Go Directly to Camera Roll
Sometimes you aren't posting to Instagram on the fly. You may want to share a photo you took a few days ago or earlier in the day.
Instead of having to go through a 3-step process to get to your gallery, there is a shortcut... although it only works for iPhones.
Here's an easy way to get to your gallery:
Open Instagram
Hold down camera icon
Camera roll (gallery) opens
Select photo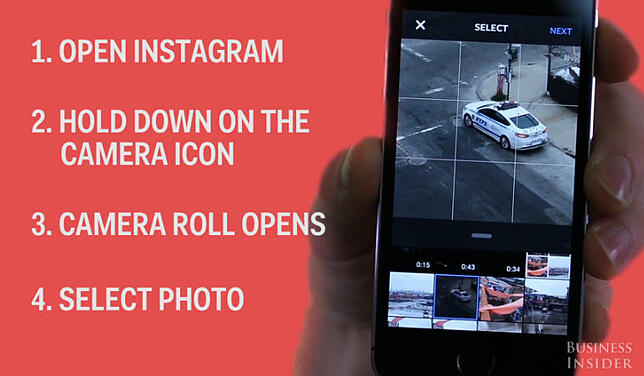 2. Edit Your Instagram Photos
Even occasional users love Instagram's photo editing features.
>> Click to Tweet <<
There are so many options in addition to those famous Instagram filters. Here's how to access the goods:
Select Photo, Tap Next
Then tap wrench icon on the right
Use tools to sharpen, change brightness or contrast, add warmth, highlights, shadows, etc.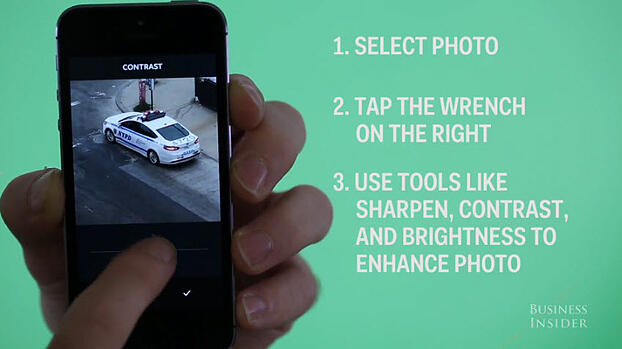 3. Send Photos and Videos to Friends
A really sweet feature Instagram added is the ability to send private messages to friends that contain photos and videos.
>> Click to Tweet <<
Many Instagram users asked for this feature, but I'm betting some still don't know it's there. Here's how to send a message:
Tap the mailbox icon in the upper right corner of the home screen
Tap the "+" sign
Choose who to message
Take a new picture/video or choose from existing images
Tap "Send to" or the green box with the check mark -- depending on your phone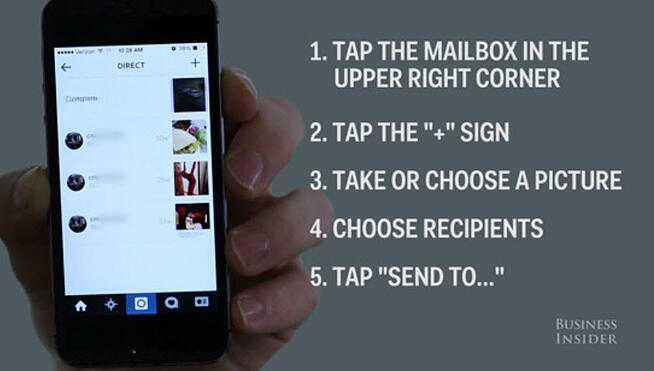 4. Adjust Auto-Play Settings
[Update 2-16-2016]
This has changed on Android and is no longer available on iOS. Thankfully, even though we can't adjust the auto-play setting on the iPhone -- the sound doesn't automatically come on unless you tap the screen.
On Android -- head into your Instagram profile and:
Tap the 3 dots at the top right (this is the menu button).

Once in settings or options scroll down to "Cellular Data Use" and select this.

It used to be "Videos" but that option has been removed. Read more here.
That's the only option, and all that is required to stop videos from downloading on their own.
Sadly there's no additional options for iOS users either. We have the same few options and won't be able to prevent auto-playing videos on Instagram.
5. Download Instagram Photos to Computer
Did you know there's a way to download your Instagram photos from your phone to your computer?
>> Click to Tweet <<
I recommend using a tool called Instaport. Here's how it's done:
Sign in with Instagram account
Authorize tool
Choose from export options
Click "Start Export"
Wait for photos to download
Download zip file of photos (you may also donate to the site)
Unzip file to view photos -- there are no watermarks
Quickly Find and Post Viral Instagram Photos
Another way to use photos outside of Instagram is via the amazing "Find" tool inside Post Planner!
With the tool you can add in @usernames or #hashtags from Instagram and re-purpose to Facebook, Twitter or Pinterest!
The sweet thing about this is Post Planner will actually score the photos based on an internal algorithm that determines what posts are the most viral!
Which for you -- the smart marketer -- means you know what posts are performing best so can focus on posting those only!
Final Thoughts
I've used Instagram for a while. I mainly post photos of food, my workouts, kids and lots of random stuff.
Now that you know some cool Instagram tricks, what's next?
Ready to up your visual game on Instagram and start breaking the Internet with your engaging pics?