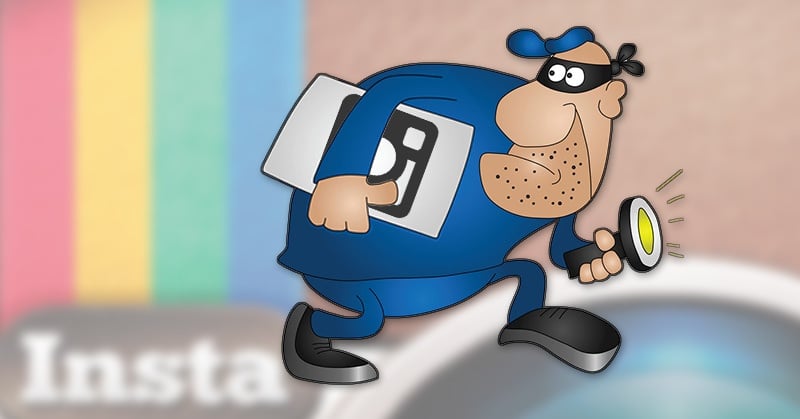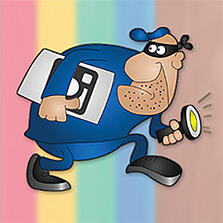 Still think Instagram's a fad?
Think again!
Sunsets, selfies & food porn are here to stay.
But did you know posting pics on Instagram can actually help your business?
Instagram's the best place on the web to tell your story with photos. And this year the image-sharing site will grow even larger.
A lot of companies have already mastered the art of Instagram -- and some are probably your competitors.
But that's a good thing! It means you can copy their ideas.
Remember: social media is a sharing economy -- and that often means stealing from the best!
>> Click to Tweet <<
5 Things to (LEGALLY) Steal from the Best Brands on Instagram
1. Followers
Yep, you can steal followers from the competition.
Simply visit their profiles & follow the people who follow them.
Trust me, followers will start rolling in!
Just don't follow people too quickly. Space out your follows or you'll look like a spammer!
A tool called Just Unfollow helps with this process. Type in the username & you're on your way.
Here are some other cool ways to get Instagram followers:
>> Be Human
Instead of just following someone blindly, go visit their profile & "Like" a few of their photos.
This will help you stand out from other followers -- and people will be more likely to follow you as a result.
>> Hijack a Hashtag
Use the Instagram search bar to find the best brands in your industry on Instagram -- companies relevant to your line of work.
Then do the following:
watch which hashtags they use the most often
click the hashtag & engage with other Instagrammers using it
follow these Instagrammers too
This works great!
2. Best Times to Post
What time do your competitors post on Instagram? Are they getting engagement at these times?
If so, try posting at the same times & evaluate the results.
3. How Often to Post
How many times a day are the best brands on Instagram posting?
2 times? 5 times? 10 times per day?
Copy their posting strategies & see if they work for you too.
Then try posting MORE often than they do to see what happens.
Remember: the more people see your pics, the more likely they are to remember your brand.
4. Viral Content
Study the most engaging posts from the best brands on Instagram.
What type of content is it?
Quotes
Behind-the-Scenes Shots
Product Placement
Then do what they do... but BETTER!
5. Popular Hashtags
Use the same popular hashtags your competitors use!
More of their followers will then see your posts (and follow you) if you do this.
It ain't rocket science, people!
Summary
Again, here's what you should steal from the best brands on Instagram:
Followers

Best Times to Post
How Often to Post
Viral Content
Popular Hashtags
Anything else you'd recommend?
____________________
RECOMMENDED ARTICLES