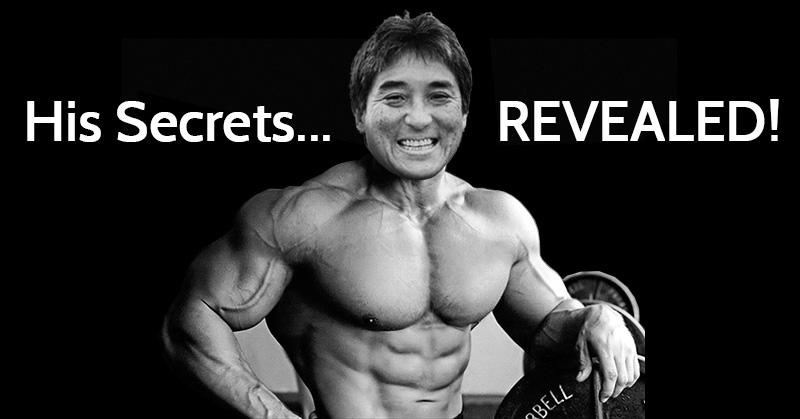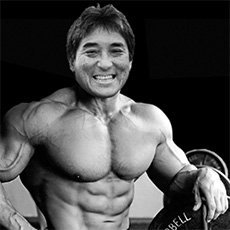 Ever wanted to look over the shoulder of your favorite social media expert and learn all their secrets?
Oh, to be a fly on the wall!
Fortunately, with the release of his book "The Art of Social Media: Power Tips for Power Users", Guy Kawasaki has started pulling back the curtain to reveal how he built large followings on every major social media website out there.
Guy has been an influential social media user, speaker & writer for more than a decade.
A former Apple evangelist, Guy now works as chief evangelist for Canva, where he travels the globe spreading the word about the intersection of social media & design.
Guy revealed 14 of his most powerful social media tips in a slideshow he shared on SlideShare.
I analyzed each tip so you have a bit more information when you watch Guy's slideshow below.
Pay attention, this is going to be good!
>> Click to Tweet <<
14 of Guy Kawasaki's Best Social Media Secrets REVEALED!
1. Tag Up To 10 People In a Twitter Image
You can tag up to 10 people on a Twitter image without it counting against your 140 character limit!
Those tagged will receive notifications, which could lead to retweets.
You can turn this feature off if you don't want people tagging you in their tweets.
2. Use 4 Images on Each Tweet
Images aren't just important on Pinterest & Facebook -- they're hot on Twitter too!
Use 4 images to create a collage. You'll catch people's attention & get more clicks & retweets.
>> Click to Tweet <<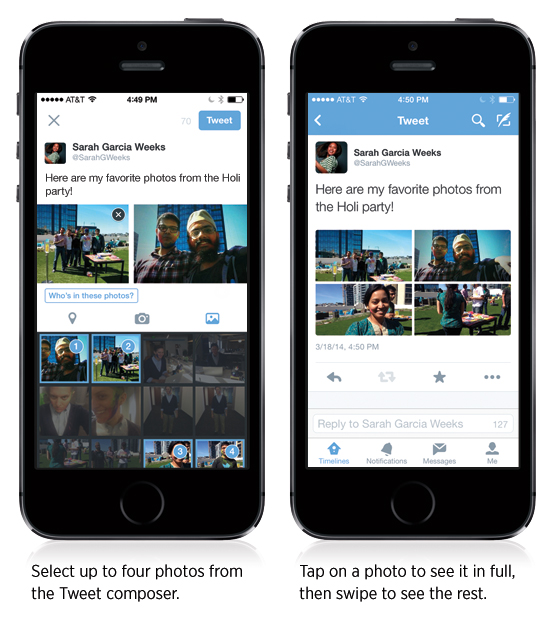 3. Secretly Promote Facebook Dark Posts
Dark posts are the unpublished posts advertisers can promote in the news feed without the content actually posting on the Timeline.
Jon Loomer had this great rundown on dark posts:
https://www.youtube.com/watch?v=gs9uJ1a31Zo
4. Upload Video to Your Facebook Page
Videos are also hot!
Reports show that videos are becoming more popular on Facebook than YouTube. Try each week to upload at least a couple videos to your Facebook page.
Remember, videos you post on Facebook will autoplay in the news feed, so it's important the first few seconds catch people's attention & make them want to turn the audio on!
5. Use Rich Media on LinkedIn
Yes, lots of people still use LinkedIn!
The website is more business focused than Twitter & Facebook, but you'll find a cat video every now & then!
Guy says to add media samples to these sections of your LinkedIn profile:
Summary
Education
Experience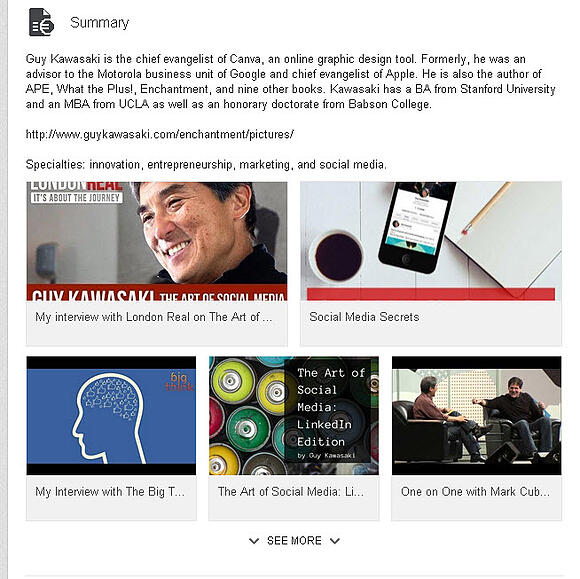 6. Message People in Shared Groups for Free
LinkedIn is different than other social media websites. One major difference is you can't send a message to somebody you're not connected to.
I know... it's weird!
A LinkedIn service called InMail lets you do this, but you usually have to pay.
But you can use InMail for free to send messages to people who are in the same groups as you.
>> Click to Tweet <<
Click "Send Message" to use the service without paying.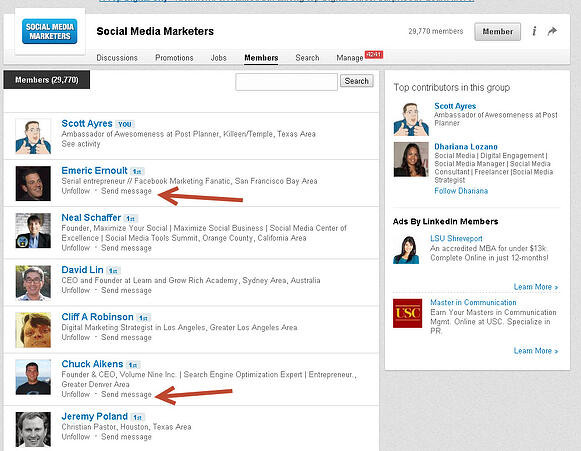 7. Use Google+ Ripples to See Who Shares Your Posts
Sometimes it's hard to track when people share your posts on social media.
But Ripples on Google+ is a great way to see who shares your stuff on that network.
Ripples is easy to find in the dropdown menu to the right of your Google+ posts: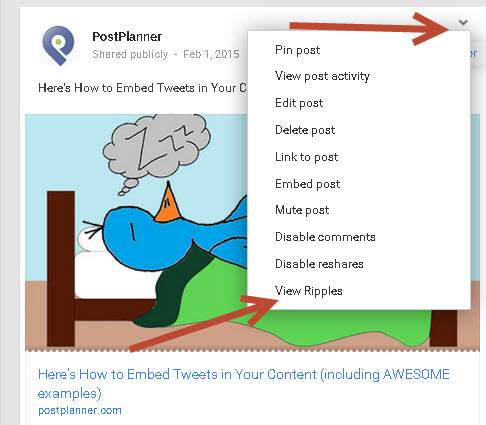 View ripples & you'll be shown the full ripple & given lots of options: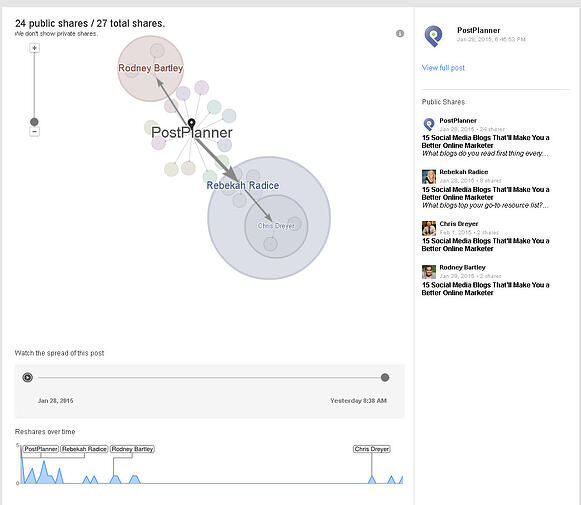 You can even watch an animated version of the post getting shared from person to person. Very cool!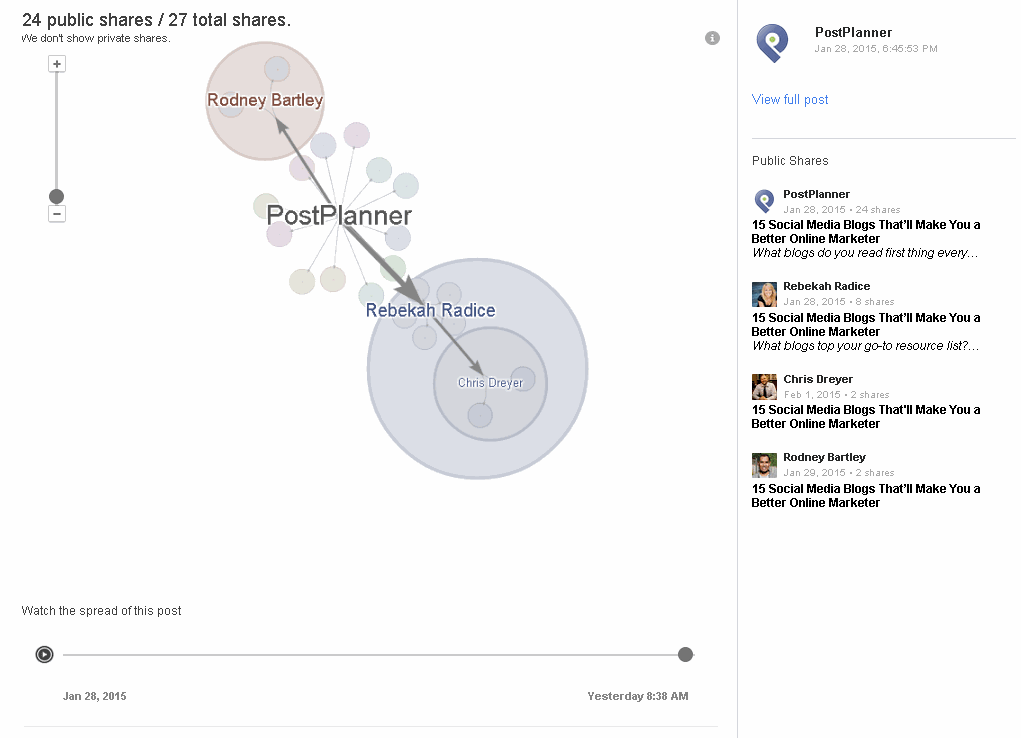 You can also click & follow those who shared your post.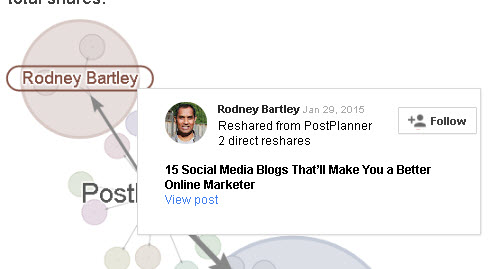 8. Broadcast LIVE Hangouts!
Hangouts on Air is one thing that separates Google+ from every other social media website out there.
You can use Hangouts to:
Interview Celebrities & Influencers
Demonstrate Your Product
Provide Customer Service
Broadcast a Live Event
Answer Questions from Customers
You can save Hangouts on YouTube so people can watch them later. That keeps you from having to upload the video when you're done.
Go to YouTube to make sure the video has the correct title, description & links mentioned during the Hangout.
Anyone with a webcam can record a Google+ Hangout for FREE!
Click "Hangouts" on the left sidebar & click "Start a Hangout":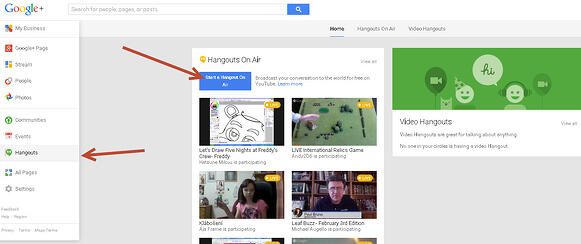 9. Promote Pins to Targeted Audience
Ever run ads on Pinterest?
I didn't even know you could do that until I learned about it from Guy.
But promoted pins still aren't available to everyone on Pinterest.
You can sign up to get early access to the feature, which Guy is probably already using!
10. Plan Ahead With Secret Pinterest Boards
Pinterest lets you keep "secret" boards that you can share with others to collaborate.
The boards are useful when planning an event or social media campaign.
You can create the boards & keep them private until you're ready for everyone to take a look.
Here's a video from Pinterest about creating a Secret Board:
https://www.youtube.com/watch?v=JWYbo87A2Xc
11. Use Call-to-Action Links and Annotations on Videos
The idea here is to get those who watch your videos to take action -- whether it's visit your website, sign up for your newsletter or buy your product!
A call-to-action can help you build your audience & make sales.
And calls-to-action don't have to be links. You can use verbal calls-to-action in your videos.
That's what Philip Defranco does at the end of his shows: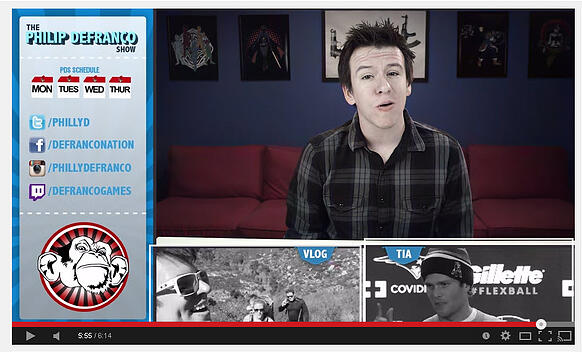 Click "VLOG" and you're taken to his other YouTube channel to watch his latest video. Click "TIA" and you're taken to a blog post on his SourceFed website.
Visit this link to learn more about adding calls-to-action to your YouTube videos:
12. Use Custom Thumbnails for Better Search Results
YouTube will automatically choose a frame from your video as the thumbnail. And the default thumbnails usually don't look very good.
You can change it to another frame or upload a custom thumbnail. A custom thumbnail is more eye-catching in the YouTube & Google search results.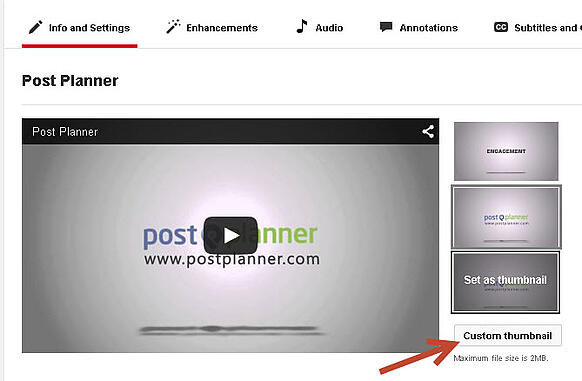 13. Rearrange Your Instagram Filters
Instagram filters let you spruce up any ordinary photo with just the tap of your finger!
You can brand yourself on Instagram by using the same filter every time.
And now you can organize your filters so your favorite Instagram filters are always close at hand.
Take a photo & scroll to the right to click "Manage":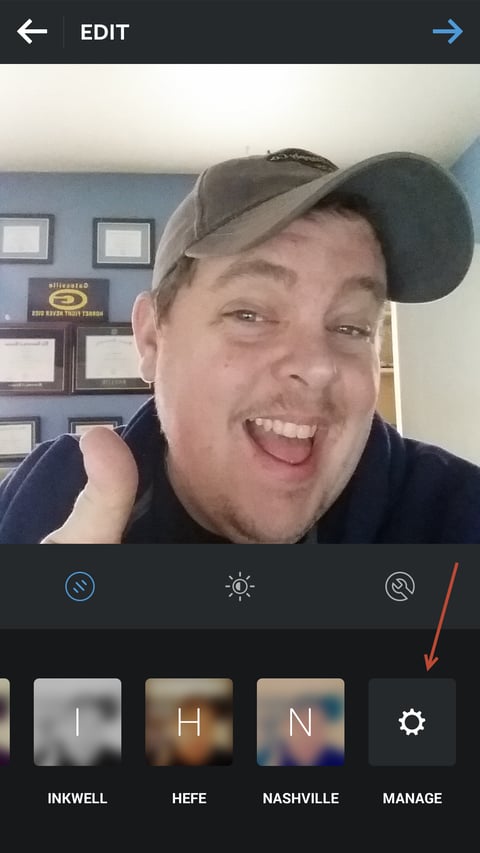 Now it's easy to drag & drop the filters in any order you want.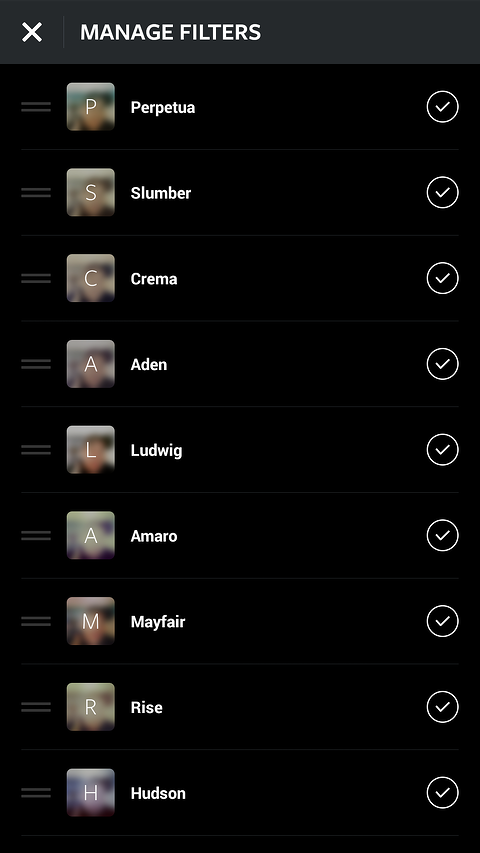 14. Use Instagram Hashtags
Instagram hashtags are a great way to find people & for people to find you.
Instagram users follow hashtags that reflect their interests.
Use hashtags wisely so you don't look like a spammer, but make sure to include hashtags on every post.
Experiment with Guy's Tips
These are great tips, but I've never known social media to be a one-size-fits-all situation.
What works for my business might not work for yours. So try different things, come up with new ideas & just GO FOR IT!
You may find that a post you thought was dumb absolutely blows up. You never know!
Experimentation is key!
Which of Guy's tips will you start using right now?
Here's Guy's slideshow so you can share it with your friends:

____________________
RECOMMENDED ARTICLES