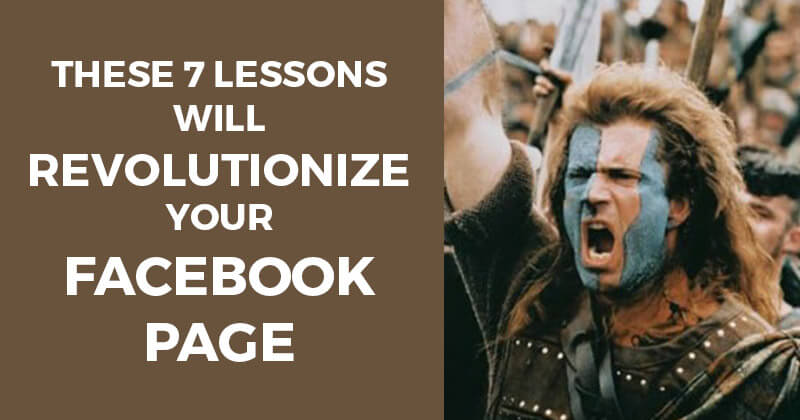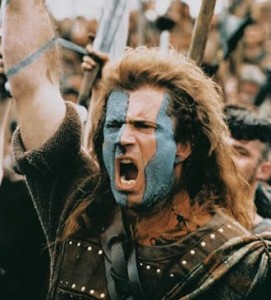 This week I continue my neverending quest to help fan page owners become Rock Stars on their pages!
If you didn't take a look at last week's review of Ashley McFarland Graphics -- you need to.
She responded well to my pointers, and I'm proud to say she listened to my tips and has implemented all of them.
Now her page is ROCKING!!! Way to go Ashley!
The victim page up for review this week is Cairns Local Marketing from Jeffrey "Social Media Guy" Rufino.
Watch the video below to see his page and hear my thoughts -- then check my lessons below.
Lesson #1: Brand your business with your Cover Photo

Does this cover above make you think of a brand -- or tell you who the company is or what it does?
Not really.
My advice is to use the cover photo to brand your business. That's what it's meant for.
And make sure the photo is high quality -- and that it only contains 20% text.
Lesson #2: Use your Logo for your Profile Image
Take a look at the images below. The one on the left is the current profile image and the one on the right is the company's logo. Which one is better branding?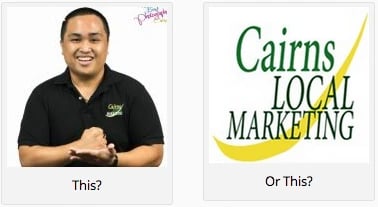 I hope you said the one on the right.
While it might seem cool to make your face the profile image of your page, I don't recommend it.
Unless your business is based on you personally (like Mari Smith or Amy Porterfield, for example) -- and named after you personally, then using a pic of you as the profile images is confusing to fans.
One more tip: be consistent. Use the same logo for your page's profile image as you use on Twitter, YouTube and your blog.
Consistency is key.
Lesson #3: Include a URL & Description on every Image
I see this on almost every page. Whenever you upload an image or turn an uploaded image into a cover photo or profile image -- a new story is created in the News Feed and on your Timeline.
Use this opportunity to add a url and a description to that image and story.
People love to click around. But if they click and nothing directs them to a website, then they won't visit that website -- and you just missed out on grabbing another site visitor -- and possibly a new sale.
Lesson #4: Use more descriptive keywords in your About Section
Your About section is the first chance visitors get to read something about your page. Be descriptive about what you do and use as much of the space as you can.
You should also place a url FIRST in the About section -- and without the "http://".
This offers another opportunity for people to click over to your website.
Lesson #5: Only install Quality apps on your Page
Apps on pages are great and can be of huge value if used correctly.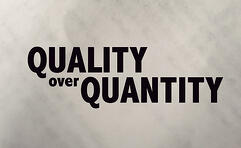 The most common ones today center around contests run on Facebook, maps, email capture forms, etc.
Apps on pages are definitely not as important as they were before Timeline. I'm seeing fewer and fewer pages use them since the change -- even though the only thing that really changed was the default tab.
In any case, if you're going to have apps on your page, make sure they're working, high quality and high value.
There is no sense in leaving garbage apps on your page that don't further your branding or aren't functioning properly.
Lesson #6: Post shorter updates with Calls-to-Action that lead to your Site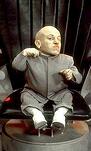 There is a reason Twitter is limited to 140 characters.
It's because most people won't pay attention or read any more than that.
And with most Facebook users viewing their News Feeds on their mobile device, attention spans are even shorter.
My advice is to keep your posts to about 80-100 characters, if you can. If you must post longer, don't go over 140 characters.
Lesson #7: Don't Over Post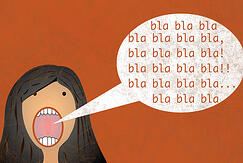 I noticed some days on the Cairns Marketing page with as many as 13 posts! This is way too many -- unless you're George Takei or Guy Kawasaki.
Posting that many times per day only turns off your fans -- and will often result in them hiding your posts (which hurts your page's Edgerank) -- or just unliking your page.
I recommend 3-4 posts maximum per day. In some cases you may only need to post once per day until you can garner more engagement.
I read in a recent article on Quick Sprout that Neil Patel even recommended only posting every other day.
I personally think that's not enough to stay top of mind in your fans' heads -- but it might be worth trying it out.
Less is usually more on Facebook, so be smart in how you post.
Final Tip: Queue posts with Post Planner
I would take a look at our new Queue feature on Post Planner as it allows you to setup pre-determined times to post on your page each day.
By using this feature you can easily ensure that you limit yourself and don't overpost.
Were these tips helpful?
It would be helpful to me if you'd let me know by Liking and Sharing this post and leaving a comment below. Thanks!